Queen Beez Motorcycle and Social Association (QBMSA) celebrates its fifth year with Strength, and Unity. From its first days in 2003, ladies from Richmond and beyond came together in a sisterhood that takes pride in several honors.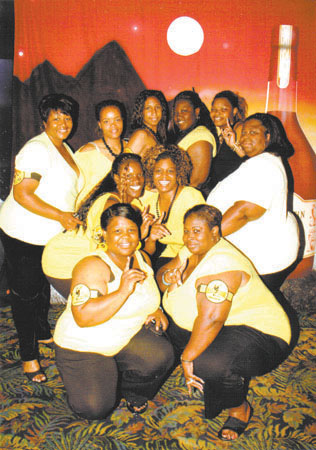 What's that buzz?
QBMSA…
• The first female sportbike club chartered in Richmond
• Virginia's first motorsport and social club led by minorities
• Organized the first all-female ride during Atlantic Beach Bike Week, or "Black Bike Week," an annual event in Myrtle Beach, South Carolina
In 2005, QBMSA incorporated, and opened membership to all women, regardless of their interest or skill in the sport. Today the Queens hail from North Carolina as well as Virginia. They organize rides and parties, including this year's 5th Anniversary "Party-Gras," that drew several thousand attendees to Hampton Roads Convention Center.
 
But QBMSA always commits fundraising efforts to charities in both states, including adolescent group homes, environmental programs, child abuse prevention, and more. Visit Queenbeezmsa.com
Royalty – Confidence – Excellence… True Queens!
 
With everything they do, the Queen Beez give to their communities. The Richmond Chapter spent Cinco de Mayo volunteering with Stop Child Abuse Now (SCAN). On Father's Day, they will join their North Carolina sisters in a Fundraiser Fish Fry to benefit charities in Greensboro, NC.