Elations |i- l -sh ns| – noun, pl.
1 exhilarating feelings of pride and joy
2 Urban Views Weekly's celebration of your weddings, anniversaries, and reunions
Distance of Time, United in Love
In the heart of Richmond's Northside in 1939, two souls united in marriage; Carolease Ballou and Charles Wallace Jr.
In the lush islands of the Bahamas, their daughter, Charlene Ballou, wed Edward Coleman on August 4, 2001. Points in time separated by years, spanned in love.
The charismatic Ed and Charlene met on a flight to Africa. Ed's media company had hired Charlene's to film an African travel event. In the commotion of John F. Kennedy Airport, romance bloomed. Individually and as a couple, they had spent years promoting Bahamian culture and tourism. In thanks, the Bahamas named them Official Good Will Ambassadors. When the pair wed in 2001, the Ministry of Tourism hosted a wedding celebration.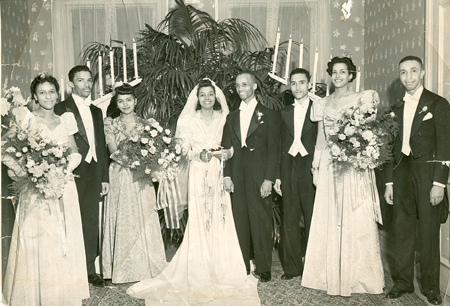 The Ballou-Warner Wedding Party, 1939. More than sixty years later, Carolease, as well as Earline Coleman, Ed's mother, would attend the Warner-Coleman Wedding in the Bahamas.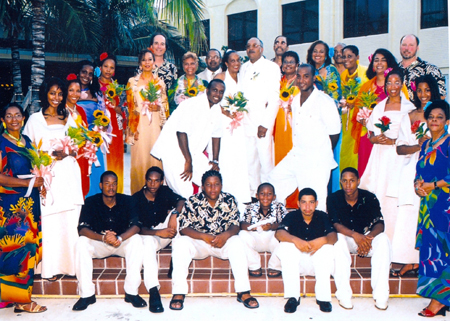 The Colemans with family and friends at Crowne Plaza Resort and Hotel, Grand Bahamas.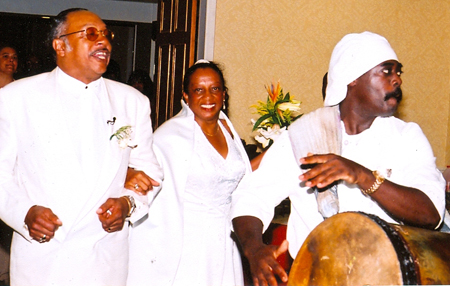 Ed and Charlene smile as a traditional Bahamian Junkanoo drummer plays.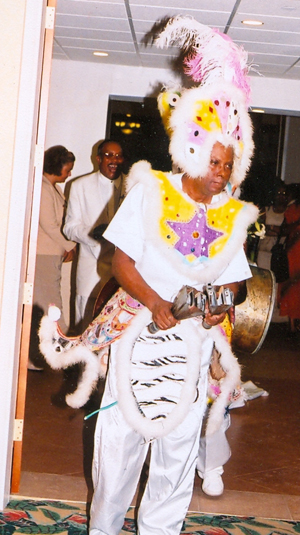 King of Junkanoo drummers wishing the couple well in Nassau.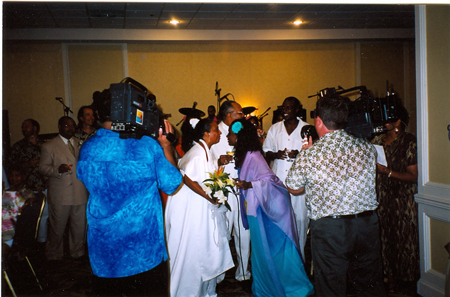 The Coleman Wedding was featured on Black Entertainment Television Jazz (BET) six times.