Linda Pate is the owner of Precious Memories Bookstore, located at 3229 Idlewood Ave, Richmond, Va and the host of "The Talking Book show" on www.talkshoe.com.
Visit our website: www.preciousmemoriesreading.com.
We are committed to "Building Our Community by Connecting with Books". (05-09-08)
You have a choice, what will it be?
Recently I was introduced to a new and upcoming author, Mia N. Jones, whose writing inspires me and provokes my thinking. Choices (The "Light" Designs $11.95) truly demonstrates the challenges many young people are faced with daily. Making the wrong choice due to peer pressures can cost them their lives. Choices also shows how temptations are always there. The characters may be fictional, but the message is real. I would recommend this book to parents, teachers and mentors; anyone who works with young people. Read it first, then share it with a young person to help them understand that making the right choice could save their life. This author is truly gifted, and I look forward to reading more of her work.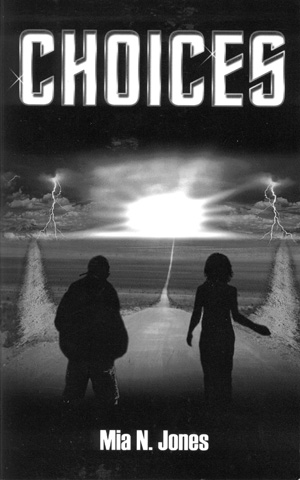 Are you afraid of becoming a Millionaire?
Having to be more mindful of our spending these days, why not develop the mindset of a millionaire? We are all aware of the gas prices that are steadily rising, and the everyday money struggles we face. Dynamic Diva Dollars (Papyrus Publishing $19.95) will show you how to develop the mindset of becoming a millionaire the simple way. It will teach you how to work smarter to increase your net worth. This book does not teach you how to get rich quick. It teaches that you must be ready to do the work. The words of wisdom will truly empower you. It provides you with the tools and practices needed to develop the mindset of a millionaire. If you want to change your financial situation, this is a must-read.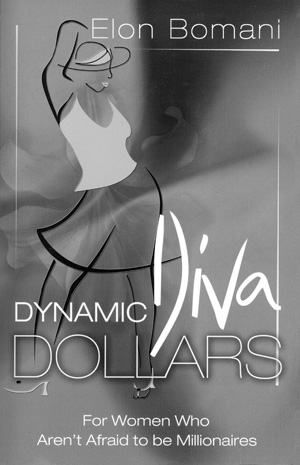 Top 5 Picks
    1. Choices

         Mia N. Jones (The "Light" Designs, $11.95)

         See summary above.

 

    2. Dynamic Diva Dollars

         Elon Bomani (Papyrus Publishing,$19.95)

         See summary above.

 

   3. Girl Soldier

        Faith J. H. McDonnel, Grace Akallo (Baker Publishing, $13.99)

Publishers Weekly says: "In northern Uganda, thousands of children have been kidnapped by rebel armies and pressed into murderous service. Here, Akallo, who was herself kidnapped by the Lord's Resistance Army at age 15, offers a disturbing, deeply prsonal account of being forced to march with the rebel army, fight, and raid villages for food and water."

 

   4. How Strong Women Pray

        Bonnie St. John (Faith Words, $16.99)

Publishers Weekly says: "Part celebrity memoir, part how-to guide to prayer, this collection features the personal stories of many famous women who openly discuss their spiritual lives."

 

   5. Addicted to Counterfeit Love

        Vikki Johnson (Kimani Press, $14.95)

Radio personality and ordained minister Vikki Johnson reveals unhealthy relationship patterns and how to right them.