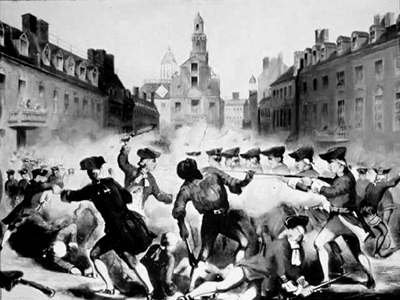 Black American soldiers and sailors have always defended the soil, seas, and objectives of our nation.
During the American Revolution, more than 5000 African American men served in the Continental Army. While history often portrays the time as percolating with zealous Patriots convinced of the American cause, when the idea of Revolution first stirred, many people struggled to choose their positions.
For African Americans, freedom from slavery was the most important deciding factor. Lauranett Lee, Curator of African American History at Richmond's Virginia Historical Society says, "As all of the rhetoric was going on about freedom from tyranny, African Americans heard this too. They believed that they too should be free from their oppressors. When the opportunity came for them to seek freedom, some sided with the British. Some remained with their slave owners. But there were quite a few who remained neutral, as well as whites."
Although he would later change his mind, George Washington stopped further recruitment of African Americans when he took charge of the Continental Army in 1775. By contrast, early in the conflict, Virginia's governor, Lord Dunmore, devised one way to unsettle the American attempt at independence and offered freedom to any slave who fought alongside British Loyalists. Even before he'd officially announced his strategy, word leaked, and a large group of slaves volunteered. After his proclamation, about 300 black men quickly joined his "Ethiopian Regiment." In addition to the men going over to Lord Dunmore, women and children went as well. They also believed that they were entitled to freedom, and sought refuge from slavery with the British. This was very much something that families were involved in.
With a dream of freedom, many African Americans who'd escaped slave owners stayed close to the British army even when they weren't allowed, or didn't wish to serve. Battles raged, with African Americans fighting on both sides. It wasn't until death had taken a devastating toll on the Continental Army that Washington agreed to resume recruitment of free blacks and slaves.
The Loyalists turned out to be tragically disloyal to black allies. In 1781, the British sent black troops to the bloodiest battle lines of Yorktown to face triumphant Patriot and French forces. When Cornwallis surrendered soon after, blacks who'd fought for the Crown were sent back into slavery in the Caribbean. Those blacks who were able, fled to New York, the final British post. "That's one of the down moments in American history," Lee says. "There were people who believed very much that they should be free and did everything that they could to be free and were sold down the river so to speak."
The terms of a treaty signed by Britain and America in 1782 granted the former colonies independence and the return of property to Americans, including runaway slaves. Hundreds of slaves would never see the freedom for which they'd fought.
Yet the acting commander of the British Army, Sir Guy Carleton, defied the treaty. He refused to return black Loyalists to bondage by surrendering them. Brigadier General Samuel Birch, British leader of New York City, assembled an official document noting the black men who'd served with the British Army. The resulting "Book of Negroes" identified those eligible to leave American shores under British sail. When ships left New York shores, between 3000 and 4000 African American Loyalists were onboard, bound for Nova Scotia, Jamaica, Britain, and finally, to freedom.
The first "Martyr of the Revolution"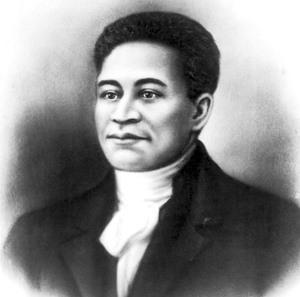 African American Crispus Attucks died with four others when British troops fired muskets on them in "the Boston Massacre," an early event that ignited the American Revolution. It is believed that Attucks was a runaway slave, and possibly of Native American heritage as well as African. He is an icon in American history, lauded for his opposition to English rule, and for his willingness to fight for freedom.
But there are other figures to inviting exploration. Lee says, "We learn about [Attucks] in primary school, but James Armistead Lafayette is another person here in Virginia who was very involved in the Revolutionary War. He was an enslaved person from New Kent County. He was a double spy. His story is really something of interest to young and old."
The Virginia Historical Society has an extensive library to learn more. But you don't have to leave home to start. Lee says, "Our archives are just full of information from Virginia's very beginnings to the current era. When you think about material culture, particularly someone like James Lafayette, we have an engraving that says a great bit about his stature in the Revolutionary Era, that he could have an engraving made.