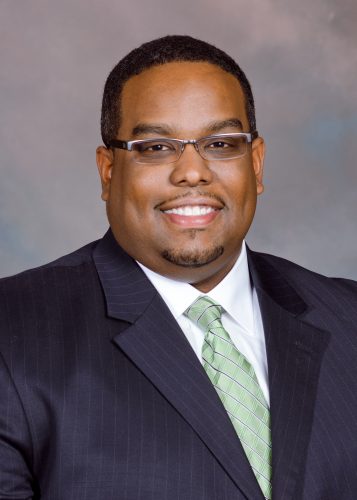 The Chesterfield Education Foundation is pleased to announce that Tyren Frazier has accepted the position of executive director for the Foundation, effective February 5, 2018.
"Tyren's passion for public education, his outstanding community relationships and his relevant work experience make him an ideal fit for our executive director position," said Jean Cauble, president, Chesterfield Education Foundation.
The Chesterfield Education Foundation provides private financial support to help meet the strategic goals of Chesterfield County Public Schools.  These partnerships fund initiatives such as innovative scholastic programs, teacher recognition and enrichment programs, student scholarships and MEGA Mentors.
In this position, Tyren will be responsible for growing the Foundation with the help of individuals, businesses and community organizations within Chesterfield and beyond, which will enable the Foundation to increase funding for new and existing initiatives.
Tyren comes to the Chesterfield Education Foundation most recently from Higher Achievement – Richmond, where he was the executive director. Prior to Higher Achievement, he held several leadership positions with the Boys and Girls Club. Tyren holds a bachelor's degree in Interdisciplinary Studies from Norfolk State University and a master's degree in Liberal Arts from University of Richmond.