A few years ago the hashtag #OscarsSoWhite was trending on Twitter. If the truth were told, the Oscars are still pretty white in 2018 and they remain really male centric. In fact, the best presenters of the evening Maya Rudolph and Tiffany Haddish hilariously riffed off of that very point when they presented awards in two film categories at Hollywood's biggest night. In observing all the white faces in the audience, Haddish remarked noting that both she and Rudolph were Black women presenting after music nominee Common had just sung his nominated song, after being introduced by comedian Dave Chappelle, "I wonder if all these white folks are now thinking "Are Oscars too Black?" The audience exploded into spontaneous laughter. In fact, these two incredible comedians had the audience laughing throughout their few moments on stage. Many folks are lobbying for them to co-host next year's Oscars already. It would be an excellent idea for the Oscar Committee to consider, particularly given the dearth of women who are backed by Hollywood's production machine or whose stories are the focus of Hollywood film projects. The lack of women behind the camera or in male dominated categories like, screenwriting, directing, cinematography, sound design, sound mixing, lighting design and so on has become no longer tolerable.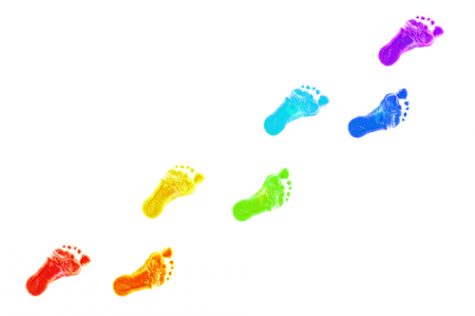 One can say Hollywood has taken "baby steps" towards diversity and inclusion "Hollywood Style." However when one considers the actual ticket buying public, they are far from being either reflective or representative of the public for whom they are actually making movies. It is no longer acceptable to say, "Well it's not as bad as it used to be!" as a response to the really white and really male centric focus of what Hollywood chooses to produce. And THAT is indeed good news! The privileged class in Hollywood is beginning to wake up to the fact that America is demographically changing and that the public is demanding something more from the movies they see and the people who are in the movies that they see.
If Hollywood's bottom-line is economic, there can be no greater demonstration of the changing demographic demand than the current blockbuster "BLACK PANTHER." This film which features few white characters at all and is set in the mythical African nation of Wakanda is setting box office records worldwide. Not only are its starring characters all Black, ALL of the women in the film are strong, smart, powerful leaders and warriors, protectors of the Kingdom and of the King himself. WOW. The Black Panther is a super hero and for many, in fact most contemporary audiences, that is a phenomenal thing and something they have never witnessed on the big screen before. It could be the dawn of a new day in Hollywood. We shall see. With Jordan Peele winning the Oscar last night for "GET OUT" as Best Original Screen Play, after being nominated in three different categories including Best Picture of the Year, we are all looking forward to next year when "BLACK PANTHER" becomes eligible for all kinds of nominations. Let's see if Hollywood can take a few giant steps forward and leave the baby steps behind? If we have to do twice as much to go half as far… we have definitely done THAT!