It takes a community to enact change – which is why Girls For A Change (GFAC) has tapped Capital One, VCU, and 804RVA to help with a new program designed to address employment inequalities for girls and young women of color.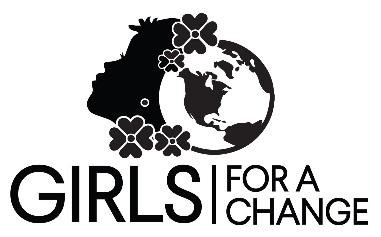 GFAC is a nonprofit youth development organization aimed at empowering Black girls and other girls of color in Central Virginia to visualize their bright futures and potential through discovery, development, innovation, and social change in their communities. This year, they are leading a charge to increase internship opportunities for girls of color in their Girl Ambassador Program with a Summer program called Ready to Work.
This regional collaboration between corporations and GFAC is designed to help girls in 9th-12th grades prepare for 21st Century jobs – particularly those in Science, Technology, Engineering and Math (STEAM). Currently, across the country, there are STEAM jobs that need to be filled. What's worse, there is a clear lack of diversity among people who occupy jobs in these fields. This program seeks to create a pipeline of qualified, ready to work girls of color to fill that need and yield significant opportunities to disrupt generational poverty.
"We are pleased to announce that we have partnered with Capital One, VCU, and 804RVA to give girls of color an early opportunity to gain real-life work experience through our Girl Ambassador Program," said Angela Patton, President and CEO of GFAC. "The girls will have an opportunity to work with top employers, build their skills, and widen their professional network. Our vetted partners have committed to diversity and inclusion coaching to help ensure that these experiences are impactful and rewarding for everyone. Through this program, we are truly introducing black girls to the world and the world to black girls."
GFAC's research shows that early access to companies results in improved academic success, substantially higher college enrollment, and will create an experienced, empowered pipeline of women of color that our economy desperately needs. Partners of this pilot program realized an opportunity to create real systemic change that improves entire communities.
Capital One, a major investor in the Richmond community, will be giving Girls For A Change a $40,000 grant to get the program off the ground.
"Capital One is excited to offer Girls for a Change a grant to fund a pilot program to increase internship opportunities for young women of color in Richmond," said Melissa McDevitt, Vice President of Diversity & Inclusion for Capital One.  "The GFAC mission to inspire women of color to realize their potential closely aligns with Capital One's commitment to inclusion and national Future Edge initiative which provides community grants to empower more Americans to succeed in the digital economy."
VCU, a longtime supporter of Girls For A Change, will be providing the space and educational resources (laptops, design programs, etc.) for training. They are also providing faculty to assist in some of the training.
"We are happy to be a part of this collaborative effort; providing educational support and utilizing our resources and expertise at VCU Arts, through the Departments of Fashion and Interior Design. The teaching here is focused on developing a basic skill set needed for entry level jobs in these two disciplines. The student learning outcome of this well-constructed program is a product line sheet for apparel appropriate for Target's Athleisure Joy Lab and related home fashions, with the common thread being the fabric designs. Our aim is to inspire the girls toward viable careers, to fuel their ability to attain internships and jobs in these fields, and to empower them to become confident and successful, self-reliant and self-motivated women."
The 804RVA community will be lending their expertise to help the girls through training. 804RVA is a work and social club with a vast network of talented members that work in a number of different industries. Founder Larkin Garbee, who has experience developing programming, has lent her expertise and access to the community to help develop the program and train its participants.
"We partnered with Girls For A Change to develop curriculum and offer access to our community. We're excited to leverage the tech community we've built over the last 7 years in Richmond to provide opportunities for future entrepreneurs. Our community is excited about helping these bright, young girls develop skills and place them in apprenticeship opportunities so that they can be placed in jobs that require digital skills. It's a full scale community effort – bringing together all of the skills at 804RVA and surrounding Universities." – Larkin Garbee, Founder, 804RVA
In addition to these great partners, Girls For A Change has also received 23 MacBook Pros and three Lenovo laptops from Twitter to help support the girls as they learn coding and other digital skills.
More than 18 girls have enrolled in the program and will complete their first internship August 17th. Girls For A Change is hosting an Interest job partners at Mobelux 1635 West Broad Street Richmond, VA 23220 on Wednesday, May, 16th from 12-1pm. Our last two Ready to Work training days will be held on May 12th and May 19th before our participants receive their summer placement. You can also visit the Girls For A Change website at www.girlsforachange.org or email angela@girlsforachange.org for more information.