By Nia Simone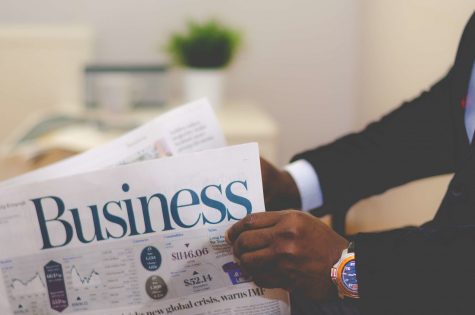 Anyone and everyone can be an entrepreneur, even if you are already putting in work at a 9 to 5. Multiple streams of income aren't just for millionaire moguls like multimedia empress Oprah, TV storyteller Shonda Rhimes, and Facebook CEO Mark Zuckerberg to cash in on. You have all the opportunity you need to pursue other outlets while maintaining a steady job. The possibilities of a side-business are only limited by the stretch of your imagination. Your hobbies and passions have the ability to become money making opportunities if you put an entrepreneurial spin on them. All that you need is a little extra time and a plan.
Need some ideas to get the brain storming? Here are ten solid ideas for side businesses that you can start today.
Travel Consulting
Do you know your way around the globe? Then, you can use your expert knowledge to help others go on the vacations of their dreams. Give advice on every part of the travel booking process from researching possible destinations to suggesting the bug spray they should pack in order to keep away those pesky tropical bugs. Your input saves people time, and as people always say, time is money. With video-conferencing services like Skype, you can not only gain clients from around the way but also from around the world.
Child Care
If you are affectionately known in your friend group as the "baby whisperer", then this gig is especially for you. You probably already have a booming client base within your friends and family, all you have to do is reach out. There are also sites like Care.com and Sittercity.com where you can find families near you who would adore your help. For extra protection, get certified in first aid and CPR. This shows families that you're serious about your work, and that you're someone that they can trust now into the future.
Baking Service
Are you the best baker that no one's ever heard of? The world should have the opportunity to taste your delicious recipes. There's a huge market for homemade specialized goods, especially during various holidays (Mother's Day, Birthdays, etc.). If you're looking for a free, yet easy-to-use way to create personalized labels then Canva.com is a great place to do so. The site can help you look as professional as possible, without having to enlist the help of a professional graphic designer.
Online Reselling
If you have a keen eye for brands and all that is vintage, then this is the perfect side business to dive into. The wonderful world of the internet provides a worldwide customer base who are looking for those unique pieces that'll make their home or closet pop. Go to places like thrift stores and yard sales to potentially find amazing pieces that'll make the biggest splash online. Some of the biggest sites to resell items are Ebay.com and Etsy.com. Try selling things already in your home before you invest in the business, and see if the reselling bug bites you.
Editing/Proofreading
For all of my grammar connoisseurs and those who get the "word of the day" sent to their phone each day, this gig is specifically for you.  Reach out to local authors, students, or anybody else you think could add an extra boost to their writing. Your expert English skills could be what showcases these individuals in a new bright, professional light.
Brand Ambassador
This is for all my social media masterminds. If you've got a sizeable following, then you'd be surprised how many businesses want to tap into the audience that you've created. Reach out to brands that you use already, and pitch yourself and your follower count/likes-per-post. It might lead to bigger collaborations and marketing projects in the future.
Organization Consultant
Everyone and their momma wants to get a bit more organized. If you're the type of person who has a label maker for fun, then you'd be the perfect person to help those around you get in check. Start with the people in your neighborhood and you'll be surprised how your name can spread like wildfire. You can make these instances a true teaching opportunity, and have the ability to change people's lives for the better. Or, at least, teach them how to organize their closet.
Computer Tutor
Not everyone knows their way around a keyboard. Market your skills in places like libraries or community centers in order to find people who would benefit from your services. You can also structure your knowledge into classes surrounding various topics from basic computer knowledge to elaborate well-known computer programs like the Creative Cloud. Use your intelligence and turn those clicks into cash.
Freelance Writer
If you have a way with words, then you should definitely try out freelance writing. Pitch to publications that are closest to you about stories and subjects that mean the most to you. The best thing about freelance writing is that there's a market for a world of different subjects. Whatever you're into, you can probably find a client that'll want you to write about it.
Personal Trainer
This is for all of you who can't stay out of the gym. Advertise your skills in the gyms in your area and put your health and wellness knowledge on display. Try to combine services such as meal planning suggestions with workout routines to establish pushing a healthy lifestyle, to soon establish yourself as a brand. This gig would also benefit someone who has a following on social media. Share that enthusiasm for health with the world.
Finding the right side business for you is all about exploring what you love and utilizing your resources. Whether you enjoy baking brownies on the weekends or are in the process of writing a novel in your spare time, there is someone out there willing to pay you for those special skills while you're maintaining your main job. All you've got to do is take the initiative and go get those coins.