An interview with Cynthia Magallon Puljic
Part one of a two-part series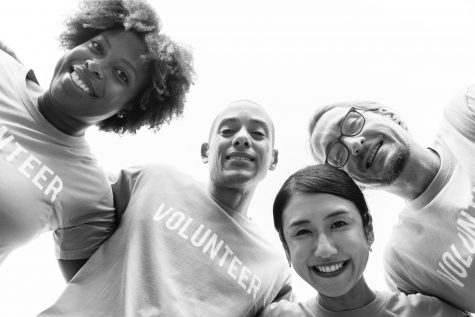 Philanthropy is philanthropy and fundraising is fundraising, right? We're not so sure. Wanting to know more about philanthropy and fundraising within the Latino community, we talked with Cynthia Magallon Puljic to learn her thoughts and observations.
Magallon Puljic has deep experience in the nonprofit sector, having worked for the YMCA for over 32 years as a vice president. Her volunteer experience is extensive and diverse, and includes service as a member of the board of Latino Memphis.
We started our conversation by asking Magallon Puljic what fundraising and philanthropy look like in the Latino community.
"In many ways, fundraising is similar for most non-profits, where quite a bit of the donated support comes from charitable foundations who share similar goals and want to support a 501 c 3 who can help them reach their aim.  Individual donations are less than we would find as most Latin countries do not offer the same tax exemptions as the U.S., which helps create an individual culture of giving," she shared.
Magallon Puljic reminded us that when it comes to serving and working with the Latino community "best results always come from using a culturally competent work force, who is primarily Latino, who look like who we serve and relate to the conditions and circumstances which our community is faced with and come from.  You of course can find exceptional staff that are not Latino but have empathy, listen skillfully and are bilingual."
She asked us to remember similarities and differences across cultures when it comes to fundraising, philanthropy and charity, "We all want to thrive, see our children succeed, have financial security, live without fear and have equitable treatment. Most Latinos will be happy to take care of and help each other and have a strong bond to the Catholic Church but might not be in the habit of giving to organizations. So, the fundraising request needs to be personal."
"The priorities of Latino-serving non-profits within the U.S. are education, advocacy and justice. The climate is filled with fear and anger, heartbreak and families ripped apart.  Therefore, the need for increased advocacy.  We need to be the loud voice for those we serve as they cannot speak for themselves alone. Yes, this will risk alienating some funders, but it is what we have to do."
Our conversation will continue next week!
Copyright 2018 – Mel and Pearl Shaw
Mel and Pearl Shaw appreciate the diversity of our community, county and the world. There's always something new to learn and someone new to meet. Visit us at www.saadandshaw.com.