By Nia Simone McLeod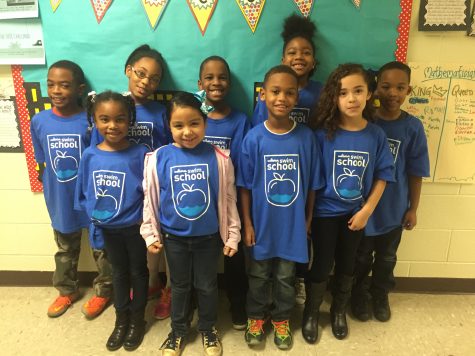 Seventy percent of African Americans don't know how to swim. That's a staggeringly high number that almost seems too grandiose to be true, but it's very much reality. The stereotype of African Americans not knowing how to swim has plagued generations of black people to steer clear of the water. But, that stereotype isn't just that, it's also rooted in many years of racism and bias. Understanding the roots of that preconceived notion is the first step to eradicating it and turning the next generation into natural-born swimmers.
As many stereotypes are, this one is knee deep in racist connotations. Its roots trace way back to the Jim Crow Era and the horrors of segregation. Community pools were often kept away from black people due to them labeled "Whites Only." You may think that there might have been a companion pool set away for "Colored People Only" but, those pools were few and far between. Even as laws began to spring up against segregation, owners would skate around these rules by closing community pools and opening up brand new wealthy country clubs. This, yet again, kept black people away from the pool and learning how to swim. This inherent racism led to generations and generations of black people without survival skill of swimming.
The racist history surroundings pools even stretches into the present day with an incident that occurred a couple of years ago in McKinney, TX. Twelve police officers responded to an incident surrounding a private pool party that others called a "disturbance." Most of the teenagers at the pool party were black. One of the police officers, Eric Casebolt, asked a fifteen-year-old black girl in a swimsuit to leave the premises. This confrontation led to the officer pushing her on the ground and pulling his handgun on her. The video of the incident went viral and led to the officer's eventual resignation. A criminal investigation commenced, but a grand jury had declined to indict the officer involved.
The history behind aquatic accessibility runs deep, but this doesn't change how important learning how to swim truly is. Swimming is a fun and healthy exercise that can be done all year long. But, it's not just a sport, it's a survival skill as well. Learning this skill can be the difference between life or death. According to the Centers for Disease Control and Prevention, black children die from unintentional drowning at a 5.5 times higher rate than other children. Almost 4,000 people die from unintentional drowning in the United States each year, which leads to many black lives lost. But, there is an organization woven into the Richmond community that is passionate about blowing these stereotypes and statistics out of the water.
SwimRVA is an organization located in Chesterfield County that is focused on providing access to aquatic fitness, sports tourism, and water safety to those throughout the Greater Richmond area. They offer swimming lessons, CPR and lifeguard certification courses, land fitness classes, and many others. One of SwimRVA's main goals is integrating their "Learn-to-Swim" program into elementary schools across the state.
Scott Bennett, SwimRVA's Director of Communications, describes the program and its importance to the Richmond community, "It's a 7-day, cost-free program provided to second graders in elementary schools in the area. This program not only provides these young students with the skills to be water safe, it also provides them with the tools to be active, healthy and fit for the rest of their lives. Aquatics is something you can do until you are 150 years young because it takes gravity out of the picture."
The accessibility of pools is a problem that has carried itself from the Jim Crow Era into the present day. There are many different barriers that often keep the black community from getting in the water. It may deal with proximity, price, or just plain fear. But, SwimRVA is focused on bringing accessible, affordable aquatic fitness to anyone who's willing to try.
SwimRVA has collaborated with many different organizations and schools throughout the community in order to teach people about the importance of aquatics. Currently, SwimRVA works with an organization called Next-Up to help provide aquatic-based after-school programming. Additionally, they are partnered with Carver College and Career Academy to help with workforce development throughout the aquatic field.
When asked about the future of SwimRVA, Bennett believes the program is going to branch out tremendously, "Our goal by 2020 is to have every elementary school participating in the Learn-To-Swim program. That's over 120 elementary schools. This will take a lot of advocacy, cooperation, and collaboration with other community leaders, facilities, and organizations. We need the public's help."
If you want to learn more about SwimRVA and dive into their mission of making water safety and aquatic fitness accessible for all, check out their website here. You can follow them throughout social media on Facebook, YouTube, Instagram, and Twitter. Also, if you're looking to donate and help them on their mission to "drown proof Richmond" you can do so here.
Here are a couple of quick water safety tips straight from SwimRVA that you can use to stay afloat whether you're a novice or an expert:
Try to always swim in designated areas that are supervised by lifeguards.
Always swim with a buddy; never swim alone. Even when you're at a public pool or a lifeguarded beach, use the buddy system!
Ensure that everyone in the family learns to swim well. Enroll in age-appropriate formal swim lessons.
Never leave a child unattended and do not trust a child's life to another child. Be sure to teach to always ask permission before they go in the water.
Have young children or inexperienced swimmers wear U.S. Coast Guard-approved life jackets around water. But, don't rely on life jackets alone to keep them safe.
Establish rules for your family and enforce them. For example, set limits based on each person's ability, do not let anyone play around drains and suction fittings, and do not allow swimmers to have breath-holding contests.