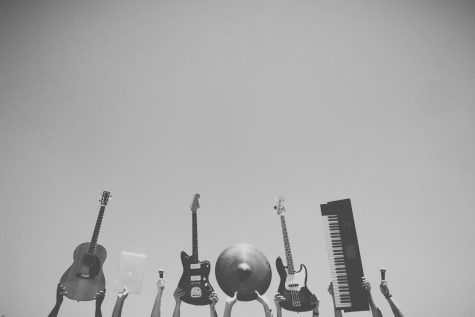 It's never too late to learn how to play an instrument.
And good thing. Because playing an instrument can be excellent for your mental health. It can help you to be more alert, stimulates the brain and helps improve memory. Children who learn to play a musical instrument at an early age are often better with reading and math than their non-musical peers. Most importantly, though, playing an instrument is an awesome way to relax and have fun.
So, how do you choose the right musical instrument? Here are a few pointers to help you along.
Discover Instruments You Like
Your musical preferences will give you lots of insight. Which instruments are most pleasing to you? For some people, listening to a drum solo is inspiring and exciting. For others, it seems like a bunch of noise. Your first step is to look at the music in your collection. Which instrumental songs get those toes tapping and creative juices flowing?
Talk to a Music Teacher
A professional music teacher can guide you toward the right choices. Sometimes there are physical reasons why some people cannot play specific instruments. The shape of the mouth, the size of the body or hands and condition of the teeth might all help or hinder your ability to play an instrument. A professional will help you identify the best matches for your physique.
Try Some Instruments
Trying different musical instruments will give you a good idea which one is right for you. Most musical stores will allow you to test instruments at their location. Visit when the store is not crowded for the best opportunities to play. The music store should be a hub for musicians in your community. Look for a store that has been in the same location for a long time. The shop may offer music lessons, or they should know of private lessons in your area. Look for knowledgeable salespeople who love music.
Research the Instrument
Read about your prospective instrument. Make certain that it is the one you want to learn how to play. Look to see if playing will provide any adverse effects. Callouses, carpal tunnel and other injuries might occur if you play too long or incorrectly.
Rent the Instrument
Purchasing an instrument is a big investment. Some beginners opt to rent rather than purchase an instrument. It is a wise decision if you're not sure you want to take up a particular instrument. It is a great way to get your feet wet without committing yourself. Try to rent your instrument from a company that will let you apply payments to another instrument if you change your mind. Also, rent from a company that also services the instruments it owns. Most instruments need maintenance and repair periodically.
Take Lessons
Finding the right teacher can make your experience a success. After all, no one can learn to play an instrument overnight. It is not unusual to start with one instrument and then move to more advanced equipment. Beginners don't have the skills to master advanced instruments in the beginning. It doesn't make sense to purchase professional-quality equipment unless you are certain that you are sticking with it for a long time. Read reviews on the Internet. Talk to professional musicians about the instruments they like best. Have them describe their experiences. Then make your decision. Many music stores will allow you to make payments until you own the instrument outright. It is a good option when money is an issue.