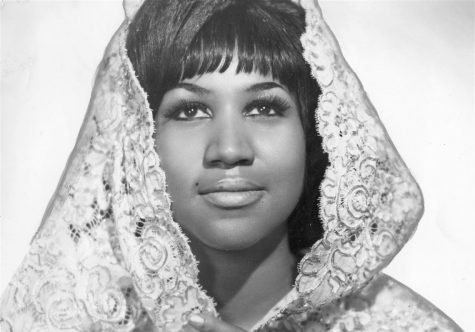 Admiration, value, deference to or having a high regard for something or someone you have reverence for or hold in high esteem. In these torrid times of sensational headlines and Twitter rampages that utterly destroy any semblance of civility or thoughtful and complex civil discourse, actual respect, one for another, seems in limited supply. Aretha Franklin, the iconic Queen of Soul, who made us spell out R-E-S-P-E-C-T, just to make sure we fully comprehended the meaning and the message of her signature chart-topping song, has left us. But, her music will live on forever. As we reflect upon her life and her legacy, we recognize something about Aretha's music. It spoke to us; all of us. Regardless of race, culture, gender, class or national origin, there were lessons to be learned from the long list of chart-topping hits that the Queen of Soul released to the public. She respected her audiences and always endeavored to give us her best. She exuded the grace and the dignity of a Queen, while never losing her roots and connection to her beloved community. She was an example of generosity and she always recognized the responsibility that she had as a star, a Black Superstar with an incredible gift.
Respect is something we are sorely missing these days in our social interaction and public display. It feels like an anthropological relic or some "old-fashioned" belief that has sadly been left behind. It seems that there is less and less respect for our elders, especially in public spaces and we are more likely to encounter indifference than kindness. Kids have less and less respect for teachers, for authority, for the value of human life and the privilege of social interaction unless it is through the mask of a myriad of social media platforms or electronic gaming devices. As a society we seem to be moving closer and closer towards "individualism" and further from community responsibility and interdependence as a society.
Dancing to the glorious sounds and polyphonic rhythms of Miss Aretha Franklin down in the basement is a common memory for many of us raised on the sounds of Motown and Atlantic Records. The abundance of musical talent that came from the Motor City of Detroit, Michigan, the ultimate home of R&B and Soul, was a phenomenon of historic proportion. There will never be another Aretha Franklin, but revisiting her musical legacy makes us thankful, grateful that we could "rock steady" with her as our inspiration. The memories of running out to get those new releases on 45 like RESPECT, THINK, NATURAL WOMAN, SPANISH HARLEM, CHAIN OF FOOLS, 'AIN'T NO WAY, I NEVER LOVED A MAN, FREEWAY OF LOVE, BRIDGE OVER TROUBLED WATERS and so many more because you couldn't afford the LP. And any way you were just going to play that ONE record until you wore it out. We need to pause and reclaim that time when RESPECT was more than just a hit song at the top of the charts.
Thanks for the memories and the music, Miss Aretha Franklin.
Forever The Queen of Soul. #RESPECT