By Nia Simone McLeod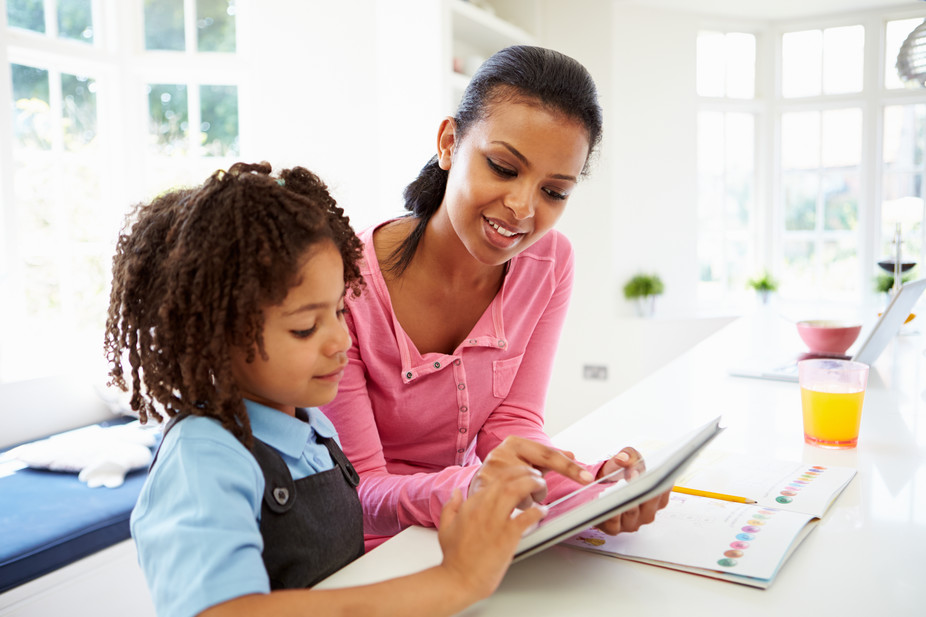 As we dig deeper into the technological age, the digital medium changes more and more of the ways that we interact as people. It's changed how we eat, work, communicate, and, most importantly, learn. Tutoring is not a new concept by any means, but online tutoring has exploded in popularity and changed the way that we look at education globally. According to a recent report from Technavio, the market share of the K-12 online tutoring market is expected to reach an incredible $120.67 billion by the year 2021. That's a significant rise from the $63.57 billion that the market share was at in the year 2016. The rise in popularity shows that more students are choosing online tutoring as a supplement (or in some cases) a replacement, for traditional schooling.
The Educational Disparity of Public School
Public schooling is a stronghold of the community that has established its dominance since the 19th century. But that doesn't mean that the system doesn't have its shortcomings. One of the biggest is the educational disparity that often happens as you move from state to state in the nation. Educational disparity, by definition, is a distinct difference in the quality of education depending on where you are.  For example, Massachusetts spends over $14,000 on each of their pupils with each coming school year. They also have the highest percentage of adults with a Bachelor's degree and adults with incomes above the national median in the country. Both of these statistics are among the best predictors of student success. On the other hand, Utah only spends about $7,000 on each of their students. They're 17th on the state list of adults with at least a Bachelor's degree and 25th on the state list of adults with an income above the national average.
Included in that educational disparity is often an absence of teachers. In August 2018, WRIC reported that Richmond County Public Schools had 52 vacant positions just weeks before the school year was planned to start. This imbalance within the school system makes it impossible for teachers to cater to each student's specific needs. Online tutoring, in many ways, fills in those gaps that are present within today's public schooling system.
The Sudden Rise of Online Tutoring
The reasons behind the sudden growth of online tutoring are plentiful. The first and most enticing reason has a lot to do with the flexibility of the platform. With traditional tutoring, families are forced to carve time out of their day to take their child to a particular location or invite a professional tutor into their home, disrupting their routine. Online tutoring has the flexibility to fit into a busy schedule and can be done from any location. Another big reason online tutoring is so popular has to do with the affordability. With an in-person tutor, you're often locked into a specific weekly meeting for a previously agreed on rate. With online tutoring, you can pay for the help that your student needs when they need it. Most online tutoring services charge by the hour, with some services charging by the minute, for example, The Princeton Review. Online tutoring, by design, specifically caters to the way that your child learns and the help that they need. Whether they need help with a couple of Algebra homework problems or a 2-hour study session on U.S. History, online tutoring can help you find exactly who you need as fast as possible.
There are hundreds of platforms across the internet that are connecting professional tutors with students across the globe. Some of the most popular platforms include TutorMe, Chegg Tutors, and Skooli. Most of these services specialize in providing instant quality help. On the other hand, if students are looking for a more personalized experience, there are independent contractors that are educated, passionate, and dedicated to helping students do better and be better. Tiffanie Nicole Branch, a VCU graduate and online tutor specializing in math and science, dove into the world of tutoring after witnessing how some of her previous teachers and professors taught their classes, "Some of my professors didn't necessarily teach in a way that all of their students could understand concretely. I knew from my upbringing in a low-income area that not all students get what they need because teachers are often stretched thin," she continued, "They're often used to teaching in one way and they aren't willing to deviate from that."
From her experiences as an online and in-person tutor, Branch has seen many positive differences in her students, "I have seen grades go from Fs to Bs in just a month by me tutoring the child twice a week. It's a truly amazing thing to see a student's eyes sparkle because they're finally able to understand the topic."
Can Traditional Public Schooling and Online Schooling Coexist?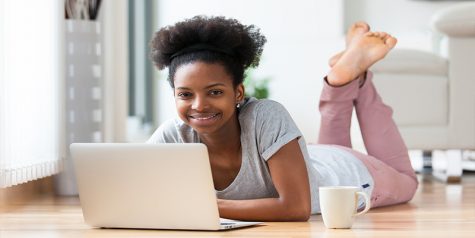 Online tutoring has been able to help many different students across the nation. It's also influenced many students to fully transition to an online curriculum. These curriculums are essentially a full day of schooling but done by online teachers. The curriculums often come with their own textbooks and notebooks that cater to the variety of subjects offered.  But, the rise of online curriculums has not been ignored by the traditional public school system. Some schools in Virginia offer tuition-free online curriculums including a curriculum offered by Richmond County Public Schools, the Spotsylvania K-3 Virtual Program, and the Virginia Virtual Academy. They offer many different benefits to students in the surrounding area including textbooks, the option of extracurricular activities, and support from teachers in the community. It's a mashup of online schooling and traditional public school that has helped thousands of students reach their potential and become the best students that they can be.
Today, the opportunity to learn is more accessible than ever. Students have a world of teachers and tutors at the click of their finger that is dedicated to helping them succeed. No matter their budget, educational shortcomings, or schedule, there's always someone available. Whether used as a supplement for public schooling or a replacement, it's helped students exceed in many different ways. Time will only tell how the market continues to grow and how much deeper the traditional public school system will integrate online schooling into its infrastructure.