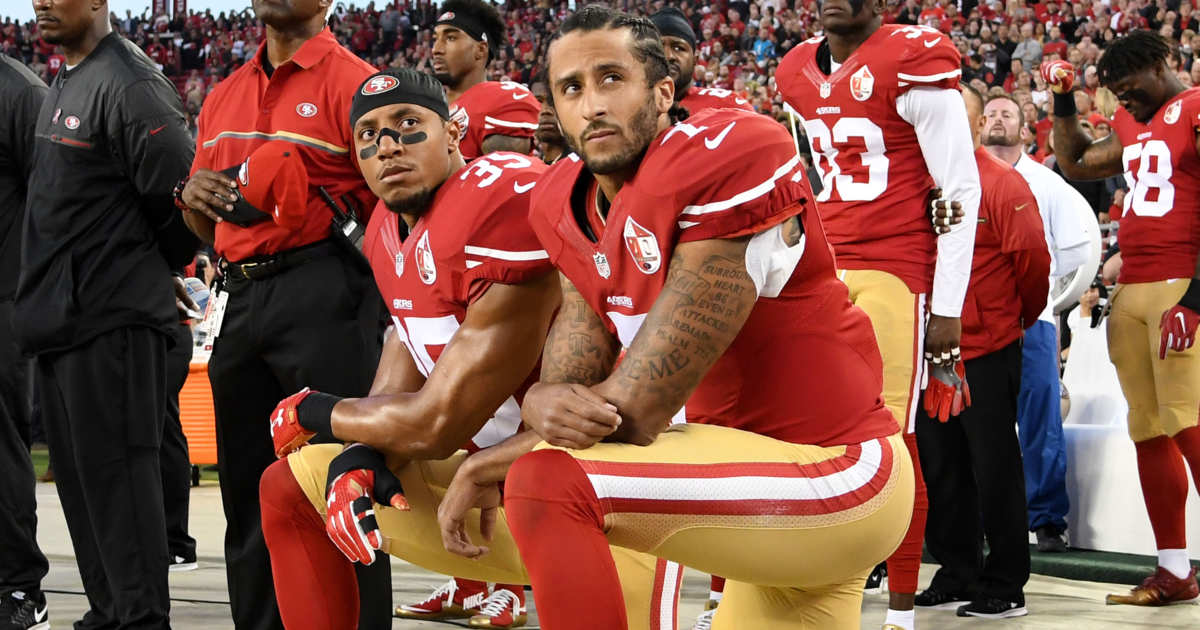 In 2016, San Francisco 49ers quarterback Colin Kaepernick ignited a firestorm when he decided to exercise his 1st amendment right to peacefully protest by taking a knee during the playing of the United States national anthem at the start of his NFL games. Kaepernick was protesting racism and systemic injustice as exhibited by the lack of accountability and escalating police brutality and violence against Black people in America. Kaepernick unequivocally expressed his intentions and the rationale for his quiet, yet formidable demonstration of solidarity with the Black community. His protest was about the shooting deaths of unarmed Black people, the  acute need for criminal justice reform, the outrageous rate of mass incarceration for Blacks and the endemic and unaddressed violence by law enforcement within the Black community. From the very beginning, there was controversy. People began to obfuscate the meaning and message of Kaepernick's protest by claiming that he was un-American, un-patriotic and blatantly disrespectful of our military forces and law enforcement officers by his so-called "disrespect" for our nation's flag.
Civil disobedience and nonviolent protests have been the bedrock and founding principles of the Civil Rights Movement since the movement began. Historically, there has been a struggle: a battle to control the narrative as to the meaning, method and message of any protest that challenged the dominant power structure and the prevailing politics of the moment. It has always been difficult for those of power and privilege to understand or to empathize with those who do not have the power, the opportunity, the access, or the unearned privileges of having white skin in America. Therefore, all of the hubbub and faux outrage around "taking a knee" is somewhat predictable and makes all efforts to correct the record and offer yet another explanation and clarification as to what the protest is and is NOT about a futile exercise in wasted energy.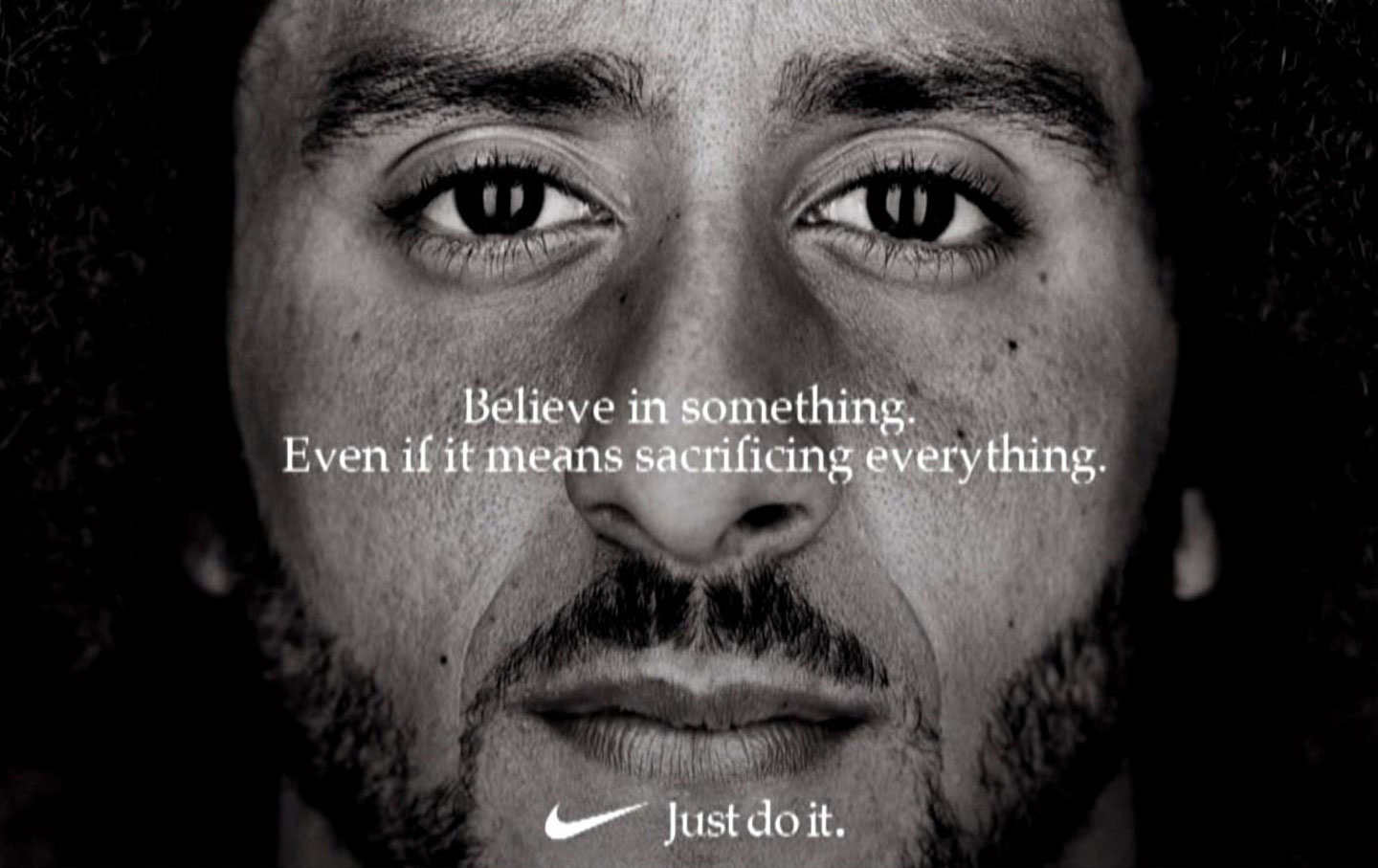 Now, NIKE is the target of the outrage because they have stepped into the fray by dropping a new "Just Do It" commercial featuring  Kaepernick himself. These so-called "real" Americans who choose to ignore the ACTUAL intention behind the "take a knee" protests , no matter how many times it's explained to them, are only demonstrating their intentional and willful lack of understanding and their complicit engagement in maintaining the Two Americas in which we live. These Two Americas daily demonstrate to the world that this nation is a place where justice for ALL is merely a platitude rather than an actual practice, a place where the flag can be used as a weapon of oppression rather than as the symbolic beacon of freedom, liberty and justice that it was intended to be.
I applaud Nike for stepping into the arena of discourse around this ongoing debate. It is a good thing, even if Nike's first interests are attached to their financial bottom-line and even if, it cannot be forgotten that they are also a company with their own oppressive and neo-colonial business practices on a global scale. Nevertheless, Nike is CLEAR about what is Patriotic and what is Pretense. Colin Kaepernick is indeed the former. "Believe in something. Even if it means sacrificing everything." #JustDoIt