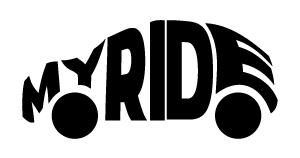 ---
Honda Adds Technology, Style to Capable Three-Row Family Crossover
By Derek Price
With crossover sales surging, any car manufacturer would be a fool to let its family-hauler lineup go long without a noticeable update.
Honda is no fool.
Despite being on the market for just three years, the new-generation Honda Pilot is already getting a significant refresh for 2019. Revised styling, a more refined driving feel and new technology including, thank goodness, the return of an actual volume knob add some more appeal to a vehicle that didn't necessarily need it. America's appetite for crossover vehicles seems so insatiable that Honda could sell boatloads of Pilots without updating a thing.
Still, Honda was eager to show off what its new three-row baby can do, so it handed me the keys for a day of playing in the dirt, driving on the street and towing a sweet race car around southern California.
My biggest surprise was just how capable a package this is.
Like most buyers, I think of the Pilot as living comfortably in the domain of sippy cups, booster seats and strip-mall parking lots. It certainly does that job well with a brilliantly designed cabin and impressively usable third-row seat.
Honda set up an off-road obstacle course, though, to highlight the Pilot's wild alter ego over rocks, hills and sand. Its generous 7.3-inch ground clearance and adept all-wheel-drive traction control system made it more of a mountain goat than I expected.
Its unusually versatile all-wheel-drive system is key to that capability. It uses an electronically controlled, hydraulic rear differential to do real torque vectoring routing power to the front or back, left or right, on demand to whichever wheel has traction at the moment. This is extremely evident with one wheel hanging in the air while the others grapple for traction over sand or loose rocks, but in the real world it's more likely to help over wet or icy roads.
To drive home the point, the Pilot is available with a decal package that makes it look more like an extreme off-roader.
While it's based on a car-like unibody platform, it offers some truck-like towing capability of up to 5,000 pounds. I found it easily handled a 3,900-pound towing load with a trailer and Civic Si race car on hilly roads north of Los Angeles, with braking, acceleration and stability all more than competent.
Also noticeable is the update to Honda's nine-speed automatic transmission, which comes on Touring and Elite trims at the top of the Pilot's lineup. Hardware and software changes make it feel smoother and more predictable than before, never hunting for gears or making more shifts than are prudent, which can be a common problem in high-gear-count transmissions.
Honda wonks will immediately notice the styling changes, including a new bumper, front fascia, tail lights, LED headlights and chrome trim bits.
Really, though, this update is more about content than appearance.
Luddites everywhere will be shouting hallelujah now that the old-fashioned, easy-to-use volume knob has returned to the Pilot's center stack. Its new 8-inch touchscreen is simple and quick to respond whether you're using Apple CarPlay, Android Auto or tuning the satellite radio.
New technology features are extensive, including the HondaLink platform for connecting the car to your smartphone, CabinControl that lets your passengers remotely operate the entertainment system and CabinTalk that lets the driver communicate with back-seat passengers and live out all their subway announcer fantasies.
Its biggest selling point is likely to be the inclusion of Honda Sensing as standard equipment on all trim levels. This package includes collision mitigation braking, lane keeping assistance, adaptive cruise control and more. Taken together, they make the Pilot safer and more relaxing to drive on long trips.
Pricing starts at $31,450 for the base LX trim with two-wheel drive and a six-speed automatic transmission. It tops out at $48,020 for the all-wheel-drive Pilot Elite with the nine-speed automatic and monumental list of amenities.
---
A Closer Look
---