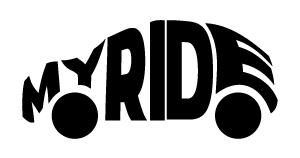 ---
Harley-Davidson – then and now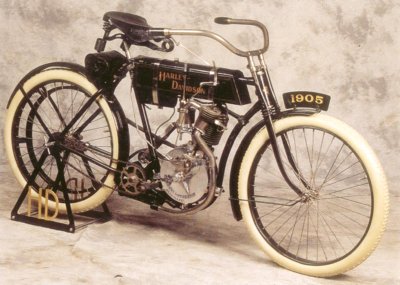 The Humble Beginnings
Much like other iconic American companies, Harley-Davidson launched its journey from humble beginnings.
The team's incredible work ethic and passion to produce quality machines turned them into much more than a motorcycle manufacturer. Harley-Davidson is a lifestyle.
Entering the Market
It can be hard to imagine that the giant corporation started its venture in a 10-by-15-foot wooden shed in Milwaukee. The highly recognizable bar and shield that Harley is known for was also lacking as "Harley-Davidson Motor Co." was scribbled on the main door by co-founders William Harley and Arthur Davidson.
The duo began working in the shed in 1901 with the blueprint of an engine designed to fit on a bicycle drawn by Harley. It was 1903 when the co-founders introduced their first product to the public, featuring, according to the manufacturer, a 3-and-a-half-inch stroke. While much tamer than today's motorcycles, at the time it was an impressive machine. In 1904, the first Harley-Davidson Dealership was opened by C.H. Lang of Chicago.
New in 2019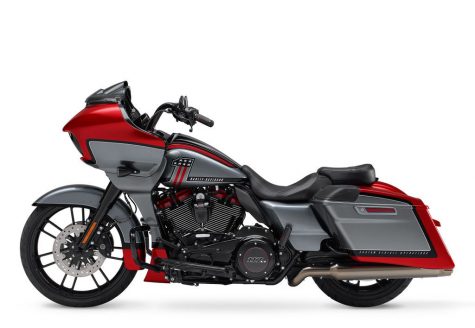 Each year, fans of Harley-Davidson motorcycles eagerly await the release of a new lineup. Next year's model promises to be no disappointment. In addition to a brand-new model in the Softail family, there are also exciting upgrades in the CVO group. Here's what you can expect.
FXDR 114
The Softail family is welcoming the new FXDR 114 bike. Its sleek appearance takes cues from a drag-racing bike while offering premium suspension and the popular Milwaukee-Eight V-Twin engine. It's built with performance, agility and comfort in mind.
One feature that has everyone talking about this Softail is its epic-lean angle. Thanks to the large wheels being fine-tuned to the bike's chassis, its handling is incredible. Harley-Davidson paired the engine with an exhaust system unlike anything it's done before.
Its unique appearance stands out as a visual treat while performing flawlessly.
New CVO Features
Another popular group of HD motorcycle is their Custom Vehicle Operations family. Under this faction Harley creates limited-production bikes to appeal to the most die-hard fanatics of their machines. In 2019, the manufacturer is including some incredible technology to all their CVO options.
Being included as standard in all new models is the new Boom! Box GTS system which uses Bluetooth to wirelessly connect up to eight headsets with exceptional sound. Communicating with passengers or fellow riders has never been easier.
On board tire-pressure monitoring sensors will reveal the psi in both tires and displays alerts when pressure is low and can warn of a puncture if it is losing air.
The incredible Milwaukee-Eight 117 is exclusive to CVO models and will be receiving its own recognition on 2019 models.
The rocker boxes are embossed with a bright Blaze Red band to identify the popular motor.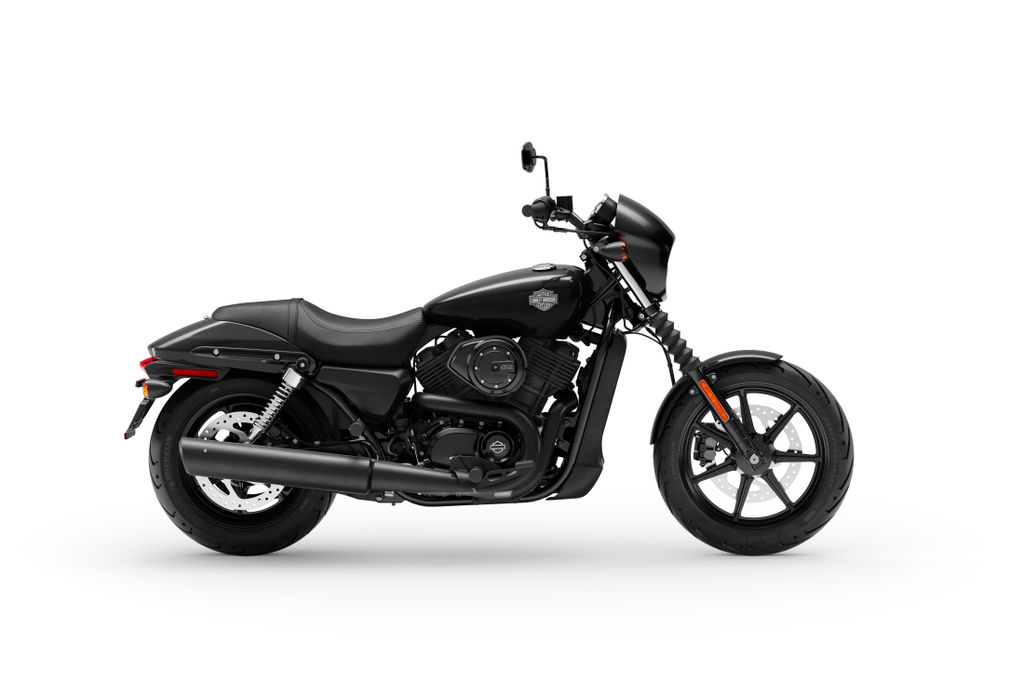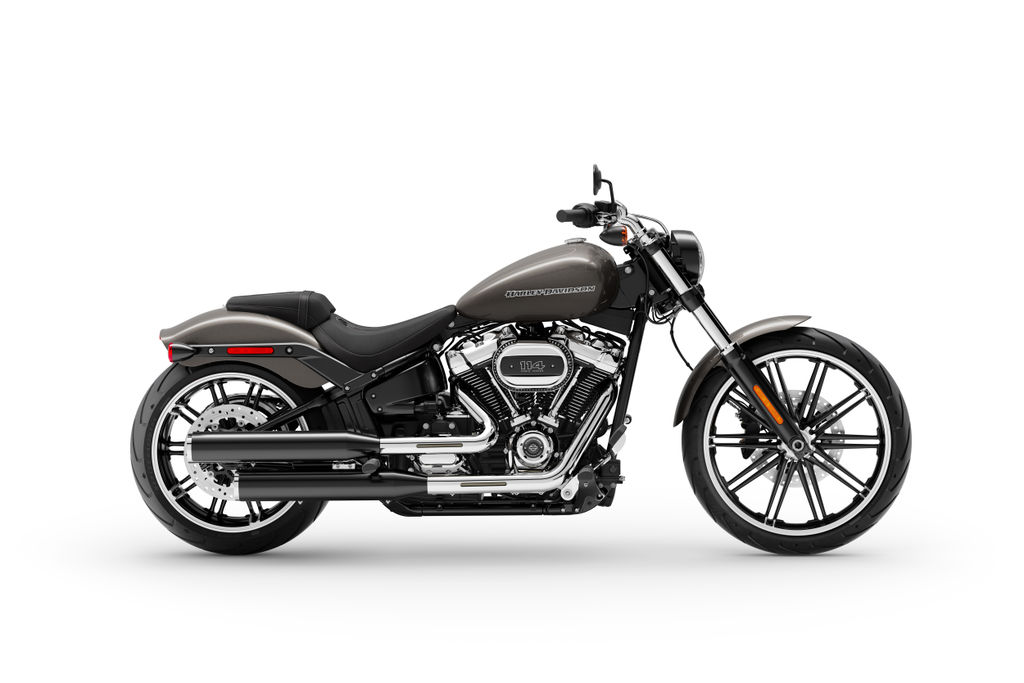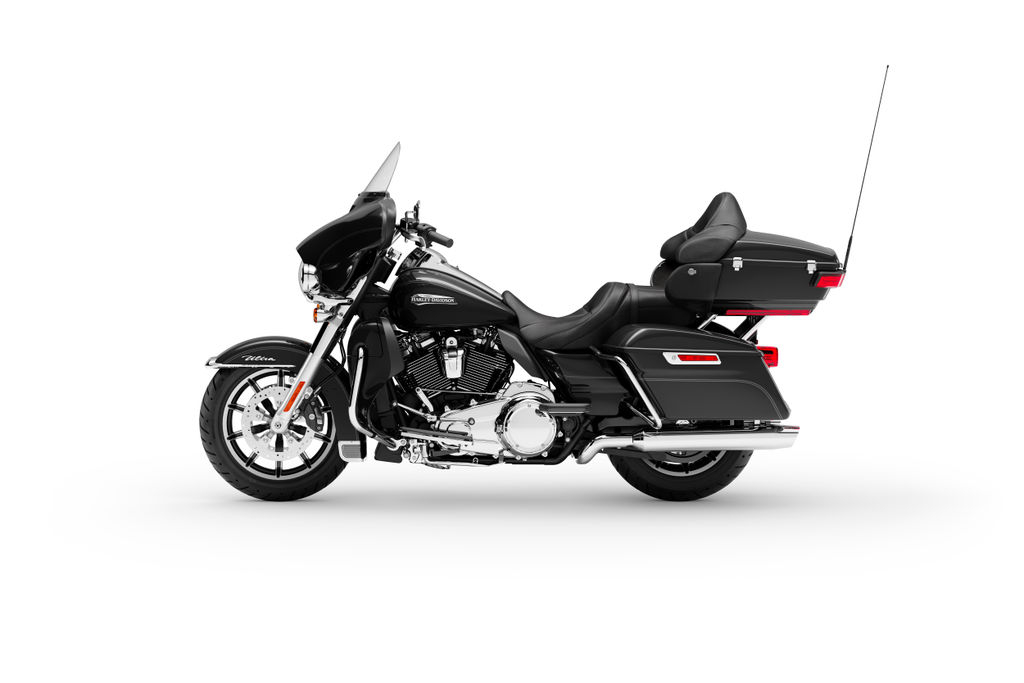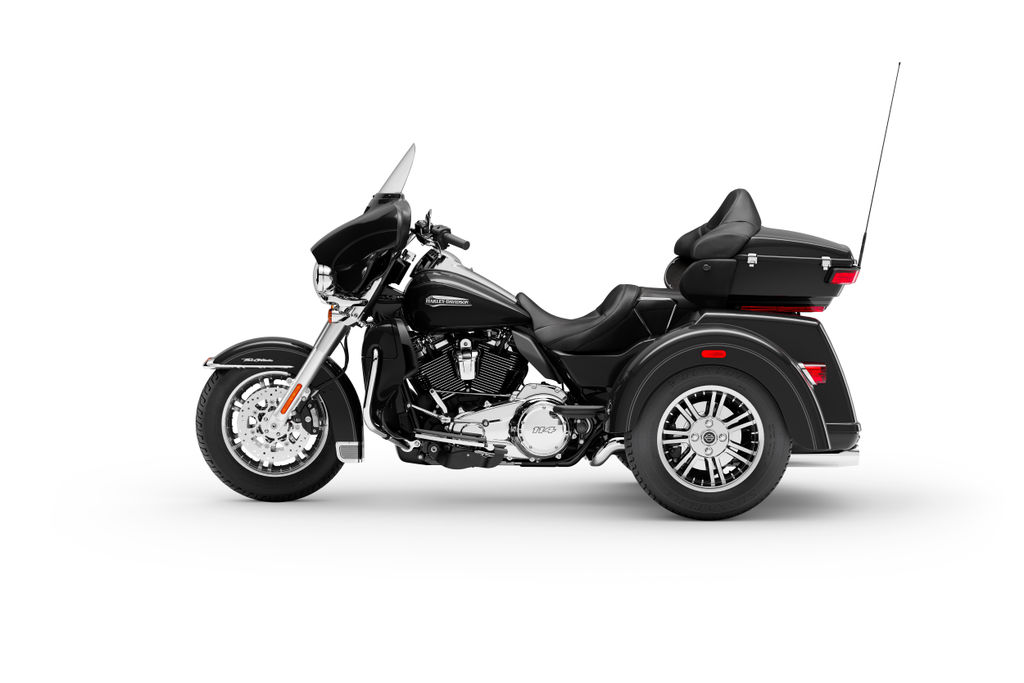 Choosing the Right Harley
If you are planning to purchase your first Harley-Davidson, it's easy to be overwhelmed when you walk in a showroom door. Sure, the salesman will be helpful in determining which bike is right for your needs, but going in prepared helps you set a price point that makes sense to your budget.
Here is a look at two of the most common types of Harley-Davidson bikes and which riders they are built for.
Softail
These specialized bikes are ideal for a general rider. The family gets its name due to the hidden rear-suspension system built with springs or absorbers to make riding more comfortable. Harley-Davidson has a great lineup in the Softail family, making it easy to find the style you like and the handling you need. Each bike in this group is paired with the powerful Milwaukee-Eight V-Twin engine. Newer models also include a reinvented frame which makes the machines lighter and stiffer than previous options.
For the first-time motorcycle owner, a Softail provides performance, easy operation and superior comfort. It's a great option as a daily driver and allows new riders to become accustomed to the Harley-Davidson lifestyle.
Touring
The Touring family is for anyone who wants to travel the country on two wheels. These machines are built for travel, which means unprecedented comfort, air deflectors and high windshields and intricate details in the body and suspension to create an enjoyable ride.
Another perk to these bikes is their storage ability. Harley-Davidson realizes long trips require more stuff and most come equipped with under-seat space, saddlebags and even room for a passenger. Accessories like luggage racks can be easily added to most models.
The manufacturer doesn't skimp on power just because these bikes are larger. You'll have no trouble navigating through rough terrains, climbing mountains or even joyriding down the highway.