By Carlos Lopez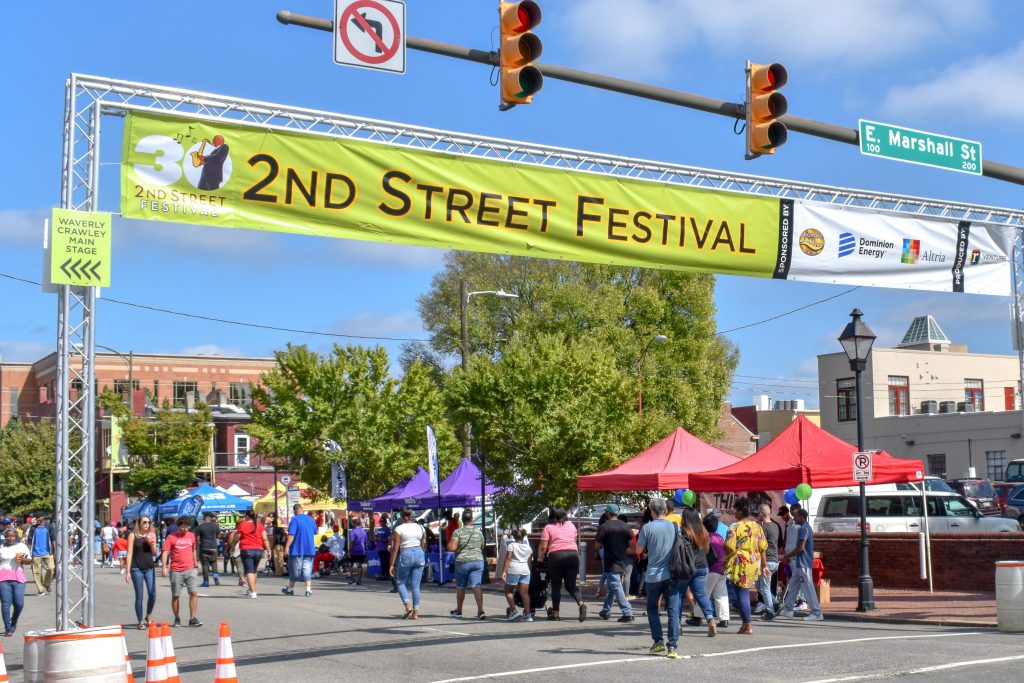 The 2nd Street Festival makes its annual return to Richmond in a grand fashion! The 30th anniversary of this event was celebrated in a grand fashion, with a weekend full of musical acts, art exhibitions, and food vendors from all over Richmond.  The event has always been a staple in the culture of Richmond, at one time considered to be the "Harlem of the South".  The festival lived up to its nickname, as the festival was full of delicious food, and beautiful music.
My day started with Debra Dean & The Key West Quartet, at the Joe Kennedy Jr. Jazz Stage. Debra Dean and her band brought an exuberant and lively energy to the stage. They captured the hearts of the crowd with their high energy set, as well as their proficiency in their craft. It's hard to not enjoy yourself watching Debra laugh and call out to the crowd as the band plays the songs as skillfully as they did.
As entertaining as Debra Dean and the Key West Quartet was, I had to check out what was going on at the other sets, and was not disappointed when I stumbled onto Mighty Joshua's set at the Waverly R. Crawley stage.
The classic reggae sounds that Mighty Joshua had brought to the stage was enough of an excuse to brave the 90 degree weather that was beating down on the festival that day, and that was made obvious by the size of the crowd watching them. The band's attitude was similar to Debra Dean, as you couldn't help but enjoy yourself watching them have as much fun as they were having.
The presence of local businesses, vendors, and musicians all contributed to the idea that Richmond is something to be proud of. While walking around this festival it was impossible to not notice the diversity in the types of people or the varieties of food and music, and be proud of the culture this city has cultivated. The 30th anniversary of 2nd Street Festival is something Richmond can be honored to be celebrating, and personally, I can't wait to celebrate next year's, let alone the 40th, or 50th anniversary.