Part Four of a four-part series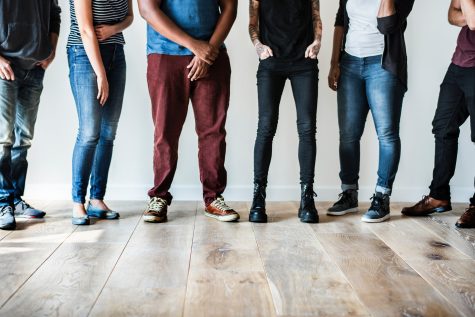 We were recently asked to speak to the Memphis Chapter of the Association of Fundraising Professionals (AFP). We share these remarks here as we believe they are important to all of us who care about the future of fundraising, philanthropy, and the nonprofit sector.
Where Do We Go from Here? … Into Action
We offer six specific actions to consider for how to bring inclusion, diversity, equity and access to the forefront of our organizations.
When seeking to increase diversity, take time to consciously build a qualified and diverse team. Think about your expectations. Do you want someone to be the "gay employee"? Or, do you want an accountant who brings his top game to work on a daily basis? Think about the match — or mismatch — between who you hire and who you serve.
Build pipelines for advancement within your organization. It is not okay for executive and fundraising leadership to be white and for African Americans to deliver services and provide administrative support. Create pipelines to leadership that include authority, decision-making, fundraising, and other forms of revenue generation.
Engage people from diverse backgrounds to participate as board members, advisers, and fundraising volunteers. Bring new members onto the board in diverse cohorts and beware of creating a situation where one person becomes representative of a race, gender, or ethnicity. Create an inclusive onboarding process so all members have access to information, not just those who already know someone on the board.
Review policies and practices to learn what formal or informal barriers to employment may be in place. Are the educational requirements for specific positions a job-related requirement or a barrier? What about years as a "fundraising professional?" Could sales experience, volunteer fundraising, or entrepreneurial experience provide comparable skills?
Share your vision for inclusion, diversity, equity and access with your donors, especially major donors. Talk about why it is important and the steps you are taking. Encourage them to ask questions. Ask for their guidance, suggestions, and participation. Don't let silence pass for acceptance. Create opportunities for long-time donors to meet with and get to know your new donors. As you bring on new staff leadership make sure that your board schedules time for major donors to meet your new leaders. As we increase the diversity of our organizations we must retain the long-time support of donors who have invested in our nonprofits and who believe in Memphis. This is not about "us and them." This is about all of us.
We all have the opportunity to ask ourselves what does diversity look like for Memphis? Who do we — individually and collectively — want to be known for? The change process is in motion and we are all a part of it. Inclusion, diversity, equity, and access have to be at the heart of who we are. They are vital to our sustainability — and the sustainability of our region and country. These are not Republican ideals or Democratic visions. These are human values.

Copyright 2018 – Mel and Pearl Shaw
Let's grow into our values together. Visit us online at www.saadandshaw.com.