When you think about the city of Richmond, poetry may not be one of the first things that come to mind. But, Richmond's poetic history runs as deep as the James River. From historically significant poets like Edgar Allen Poe to the community-run groups of today, like the River City Poets, the art of poetry has been consistently popular throughout the Commonwealth. Events across the city are showcasing poets from all walks of life to showcase the diverse voices of poetry. To best understand the inspiration that lies within the roots of Richmond, it's best to dig into the poets and writers of the past.
Poets of the Past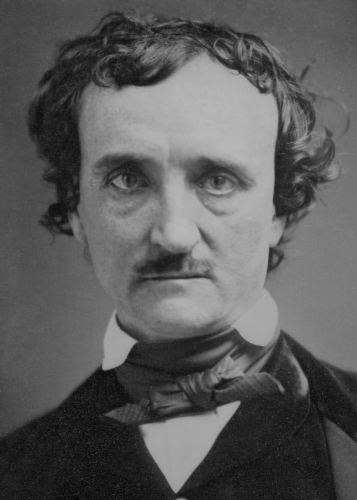 Since the early 18th century, writers near and far have gained inspiration from Richmond, and Virginia as a whole. Some of the most significant poets of the past include Aline Murray Kilmer, a poet who also wrote children's books, and John B. Tabb, who along with being a poet, was a Roman Catholic priest. But by far, the most popular Richmond-based poet is Edgar Allen Poe. Poe is a world-renowned writer known for his mysteriously grim poems and short stories. Some of his most popular pieces include The Raven, The Tell-Tale Heart, and The Masque of the Red Death. Even though Poe was born in Boston, Massachusetts, he spent a long period of his life in Richmond and often calls it his home. He even attended the University of Richmond, back when it was only one-year-old in 1826 to study ancient and modern languages. These factors and many more are the reasons why The Poe Museum resides in Richmond to inspire those near and far about Poe's written work and his legacy. The museum also brings Poe into the 21st century with a yearly birthday bash and Poe-themed spook fests throughout the month of October.
The diversity of Richmond's poetic history is even more evident when looking at the history of the Poet Laureates of Virginia. The Poet Laureate of Virginia is appointed by the governor and serves as an official poet of the state for a certain period of time. Their duty is to serve as the ambassador and chief promoter for poetry in Virginia. Currently, the Poet Laureate of Virginia is College of William and Mary professor and poet Henry Hart. This Carole Weinstein Prize for Poetry winner has released three full-length poetry collections and had his work featured by The New Yorker and Kenyon Review. Previously, the title has been held by other award-winning poets such as Tim Seibles, Sofia M. Tarnes, and Pulitzer Prize winner Rita Dove. Dove broke barriers as being the first African American to be the Poet Laureate of Virginia and the Poet Laureate of the United States. With such an extensive poetic history, it only makes sense for Richmond's charismatic interest in poetry to translate to the present day.
The Art of Spoken Word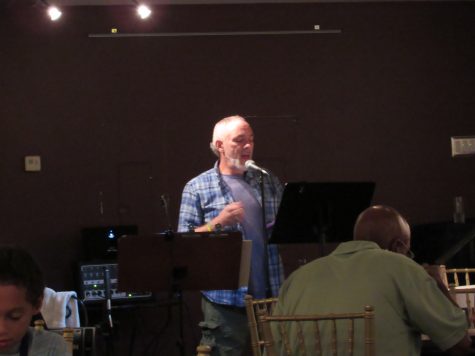 In today's age, Richmond's poetry scene is ruled by spoken word and open mic nights. Many open mic events across the city are available for poets of every color, age, and perspective to speak their truth. Some of the most popular events across the city include The Writer's Den Poetry Slam at Addis Ethiopian Restaurant and Slam Richmond's weekly open mic. Another event, held by the River City Poets at the Shockoe Bottom wine bar C'est Le Vin, meshes together the arts of jazz and poetry to create an experience that is truly rich in nature.
Joanna Lee, the founder of River City Poets, desires for the monthly Poetry and Jazz Tasting event to be a source of relaxation and inspiration for the community of Richmond, "We have anywhere from 6-12 poets on any given night, plus music from the amazing, harmonica-wielding Bob Lambert. Fairly frequently, we have other musicians and vocalists step in as well, so there's always an element on spontaneity and collaboration."
If you're a poet or just a fan of the craft, there's a variety of events throughout the city to help you express your interests.
What Poetry Means to Them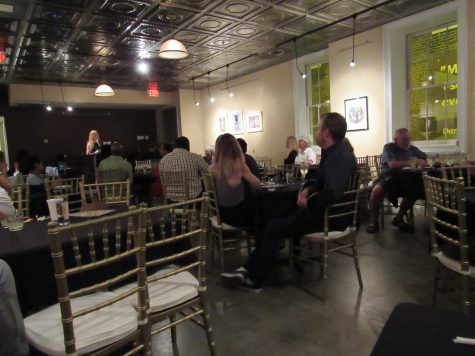 The purpose and expression of poetry are defined by the individual. That's the beauty of the craft. Whether you're an ex-University of Virginia student from 1826 or a first-time poet stepping onto the open mic stage for the first time in 2018, the art of poetry is open to either equally. The diversity is what makes that interest a long-time love of so many people throughout the Commonwealth.
Erin Connelly, a local poet and avid open mic attendee, often turns to poetry in times of turmoil, "Poetry is a sweet escape from the days when all that could go wrong seemingly pile up upon one another. It's a positive outlet and ignites an ever-growing imagination."
Lee calls Richmond a great place for poets and creatives as a whole, "Richmond is a great place to take a leap, whether that's learning a new art, starting a business, or putting yourself out there as a poet or a writer." She continues, going into the importance of community throughout Richmond, "There's a support net for you of communities there to encourage you and help you to achieve whatever it is you're looking to achieve. You can't say that about everywhere."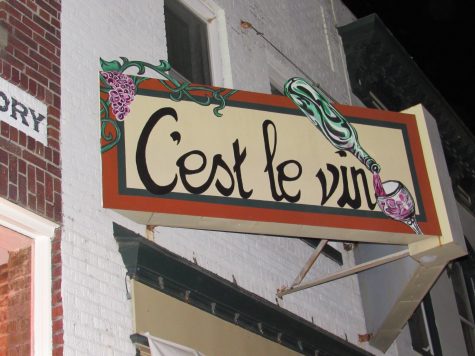 The thing that differentiates poetry from other hobbies is that it doesn't go out of style. Since the beginning of time, language has been an important form of personal expression. Since each poem is from a different perspective, it allows the reader to witness events and feel emotions in a different way than normal. From 1818 to 1918 to 2018, poetry has stayed prevalent throughout Richmond's history. It's only a matter of time until the next generation transforms poetry into the next linguistic phenomenon.
If you're looking to check out some of the Richmond poetry scene's brightest, check out River City Poets' monthly poetry event, Poetry and Jazz Tasting, at Shockoe Bottom's C'est Le Vin. Next month's show is November 1st from 7 to 9 PM, and it continues every first Thursday of each month.