By Karla Goodhart
Recurrent Breast Cancer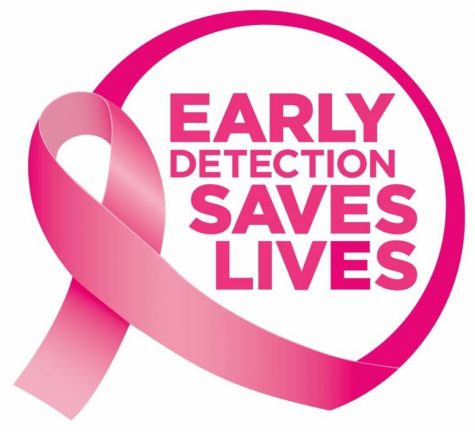 While most breast cancers are treatable, it may come back. According to the Mayo Clinic, recurrent breast cancer, which happens when not all cancer cells go undetected during treatment and remain in the body, may occur months or even years after you have initially been treated.
It may come back in the same place or may appear in other parts of the body; where it recurs also affects the symptoms a patient experiences.
Local Recurrence
When the cancer reappears in the same place as your original cancer, this is known as a local recurrence. Women who had a lumpectomy could have a recurrence in the remaining breast tissue; women who had a mastectomy could experience a local recurrence in the tissue lining the wall of the chest or in the skin surrounding the breast. Symptoms of local recurrence of cancer could include a new lump or irregularly firm area, changes to the skin on or around the breast, skin inflammation, or redness or nipple discharge. Symptoms of cancer on the chest wall include painless nodules on or under the skin and unusual thickening near the mastectomy scar.
Regional or Distant Recurrence
When cancer returns to the lymph nodes near the chest, this is regional breast cancer occurrence. Possible symptoms include lumps or swelling in the nodes in the underarm or collarbone area, in the groove above the collarbone or in the neck.
Distant or metastatic recurrence means the cancer has moved to other parts of the body. Symptoms of this type of recurrence include persistent or worsening chest or bone pain, a persistent cough, lack of appetite, weight loss, headaches, seizures or difficulty breathing.
Risk Factors
There is no way to say with certainty whether cancer will come back. However, there are features of the initial cancer diagnosis that are seen in greater frequency when cancer recurs. They include:
Cancer cells in lymph nodes at the time of the original diagnosis.
Larger tumor size.
Lack of radiation treatment after a lumpectomy.
Younger age.
Inflammatory breast cancer.
Initial cancer that didn't respond to hormone therapy or treatments directed to the triple negative breast cancer.
Positive tumor margins.
Signs and screenings
There are a number of ways doctors can test for breast abnormalities, including simple physical exams and family history assessments to X-rays and other radiation screenings to find a tumor, pinpoint a problem area or determine how far cancer has spread.
The testing will start with basic exams and mammograms. If your doctor finds anything abnormal in the regular screenings, they may order additional tests such as ultrasounds, MRIs, blood tests or a biopsy.
Signs of Breast Cancer
Although cancer presents differently in different people, the National Cancer Institute listed a number of warning signs for which women should be on the alert and contact their doctor if these appear. They include: a lump or thickening in or near the breast or underarm; changes in a breast's size or shape; skin puckering or dimpling; a nipple turned inward; fluid coming from the nipple; or scaly, red or swollen skin.
Self-Exams
Checking yourself can be part of a healthy breast regimen. According to the NCI, self-exams have not been found to help reduce the number of deaths from breast cancer, but it can offer some benefit; many women find lumps on their own, though these frequently are not indicative of cancer. The breast tissue can have cysts and other lumps. It's important to remember breast tissue changes during menstruation and menopause; pregnancy, aging and taking birth control all can cause the breasts to feel different.
Clinical Breast Exams
During an annual physical, your doctor will examine your breasts for lumps or other changes. She will also feel around the breast and test the lymph nodes, which are one of the first places cancer spreads. As with self-exams, the breast tissue can change from year to year; your doctor will determine if further testing is needed. During this time, you can also talk about your family history with your doctor, which could be indicative of cancer risk.
Mammograms
A mammogram is an X-ray of the breast, which can find tumors that can't be felt with physical exams. Mammograms can also find small deposits of calcium that may indicate breast cancer. Doctors also may use it after breast cancer has been found to determine how far it's spread. The medical community recommends regular mammograms for women age 40 and older.
Emotional Support
Breast cancer takes a huge toll on the body, but the diagnosis and treatment can also be incredibly difficult emotionally. Cancer is a scary diagnosis, with the questions of long-term effects and the likelihood of death, and treatment is hard, with chemotherapy and radiation causing other problems and making the patient sick in different ways.
Cancer treatment is also very involved; it can take over families' lives and be hard on spouses or partners, children and caregivers. According to the Mayo Clinic, getting the necessary emotional support can make this frightening process easier to handle.
While Undergoing Treatment
Talk to your oncologist about cancer support groups in the area or ways to seek out support online. Cancer can be isolating,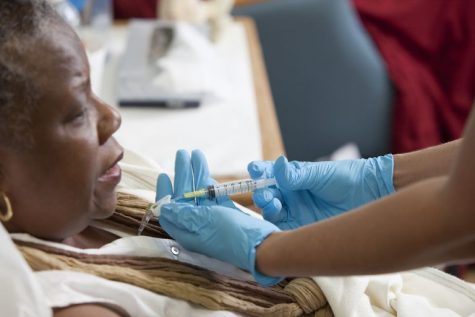 both because treatment makes patients so sick that going out in public is difficult, and it can also be difficult to feel a part of a group when feeling self-conscious about colostomy bags, a mastectomy, hair loss or worrying about your diagnosis.
You can also look into other ways to treat the side effects of cancer treatments. Appropriate pain management can help you handle both the physical and emotional toll of cancer. You can speak to a therapist about overwhelming sadness, distress or anxiety. When you are physically able to, exercise or going about your normal routine as much as possible can make you feel better (though don't push yourself further than your body can handle).
Cancer Survivors
Finding out you're in remission is good news, but often cancer survivors are still left with an array of emotions and can benefit from sustained support. The fear of recurrence is common, even years after treatment; the Mayo Clinic recommends acknowledging this fear and doing what you can to remain on top of your health, including going to follow-up appointments and getting the recommended tests, talking to friends or family about your fears and keeping busy. By returning to your old hobbies or acquiring new ones, you will worry less about the future.
You may also experience depression, anxiety or difficulty handling stress. Exercise, rest and attend a support group for other cancer survivors. If you need more help, talk to your doctor and consider asking for a referral to a counselor.
Breast Cancer Treatment
The most effective treatment for breast cancer depends on the stage at which it is diagnosed.
According to the National Cancer Institute, there are five available treatment options: surgery, radiation, chemotherapy, hormone therapy and targeted therapy. A doctor may recommend a combination of these treatments.
Surgery
Removing the sentinel lymph node (the first node to receive drainage from a tumor) is common. Patients may also get a lumpectomy, which removes the cancer and some normal tissue around it. A total mastectomy is the removal of the entire cancerous breast; this may also include removing some of the lymph nodes to determine if the cancer spread.
Chemotherapy and Radiation
Before surgery, chemotherapy, which uses drugs to stop the growth of cancer cells, can shrink a tumor and reduce the amount of tissue that needs to be removed. After surgery, the doctor may recommend chemotherapy or radiation to kill any remaining cancer cells. Radiation therapy uses high-energy X-rays to destroy the cancer cells or keep them from growing. External radiation therapy requires a machine to send radiation toward the body, while internal radiation therapy requires a radioactive substance placed directly in or near the cancer. Both treatments, while they have shown to be effective, come with serious side effects.
Hormone and Targeted Therapy
These types of therapy are given after the surgery to remove the breast cancer with the purpose of destroying any remaining cancer cells. Hormones like estrogen, which is produced naturally by glands in the body, can cause breast cancer to grow, and hormone therapy is used to reduce the production of hormones or stop them from affecting the cancer's growth.
Certain types of hormone therapy have been shown to cause other health problems, including an increased risk of other types of cancer. Patients should talk to their doctor about continued hormone testing after the cancer treatment is finished.
Targeted therapy uses drugs and other substances to find specific cancer cells without damaging healthy cells. There are many types of treatments, including the use of antibodies, which can be used to deliver cancer-fighting drugs directly to the cancer cells instead of flooding the entire system.