By Nia Simone McLeod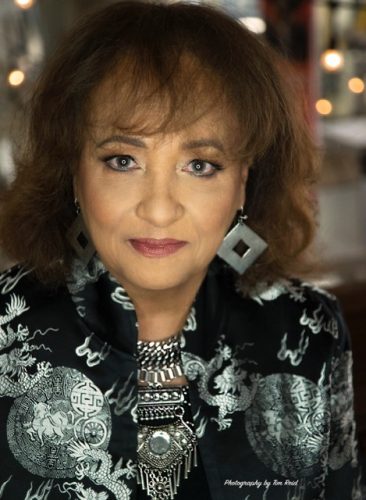 While many know Daphne Maxwell Reid as the beloved "Aunt Viv" from the late 90s sitcom The Fresh Prince of Bel Air, her 40-year career reaches far beyond the white picket fences of the Californian suburb. She has worn many different hats throughout her professional career including model, actress, photographer, fashion designer, and author. She has just released a cookbook entitled Grace + Soul & Mother Wit. This mini-memoir showcases recipes, letters, and photographs, "spicing" the cookbook with personal memories. Throughout her life, she has excelled through her continuous passion and creativity while making a difference along the way.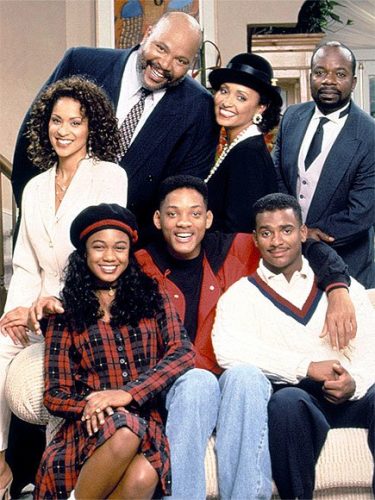 Throughout her life, Reid has broken many barriers and has been a part of many industry firsts, beginning in the world of modeling. While attending Northwestern University in Illinois, her English teacher informed her about an upcoming opportunity to work with Seventeen magazine. Through that opportunity, she ended up meeting Eileen Ford, the owner of Ford Models, and then signed to her modeling agency soon after. In 1969, she became the first African American woman to be on the cover of Glamour magazine. Also, she made national headlines for being the first African American woman to be named homecoming queen at Northwestern University. She even experienced backlash from her white classmates after her win. In the midst of the controversy, her picture was displayed on the covers of Jet Magazine in 1967, showcasing her monumental win to the entire nation during the heat of the Civil Rights Movement.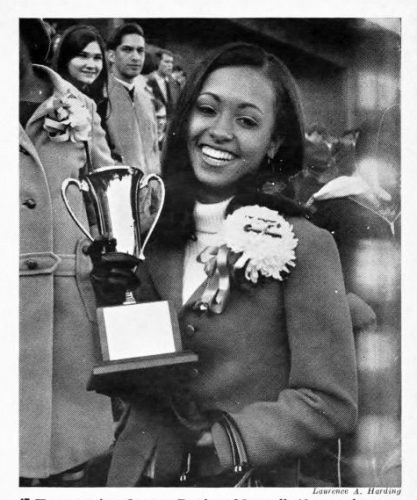 After graduating Northwestern University and earning a degree in interior design and architecture, she swiftly transitioned into the world of entertainment and began a career spanning decades. This includes dozens of television shows including WKRP in Cincinnati (where she met her soon-to-be husband, actor and director Tim Reid), The A-Team, and of course, The Fresh Prince of Bel Air. Later on in her career, she appeared on well-known television shows such as UPN's Eve and BET's Let's Stay Together. Reid is most known for her career in front of the camera, but she also has a long history behind the camera. Working with her husband, they built New Millennium Studios in Petersburg, Virginia in the late 90s. It was home to many different television and film projects including Frank's Place, Once Upon a Time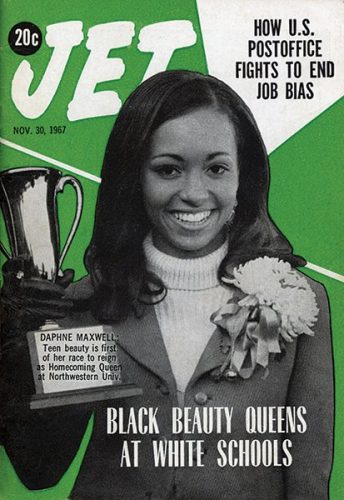 When We Were Colored, and Asunder. It became Virginia's first full-service movie studio, showcasing Virginia's potential under the bright lights of Hollywood. Even though the couple sold the studio back in 2015, they have since purchased a new, cozier creative space in Richmond's Manchester neighborhood.
Daphne Maxwell Reid has explored many different realms of the entertainment industry and finds joy throughout the various creative mediums: "I am most passionate about production because I like the logistics part of life. I enjoy acting, but don't have the opportunity to do it enough."
Reid's many interests go far beyond the bright lights of Hollywood. She's been heavily interested in sewing ever since she was a child, and has since grown that interest into a fashion brand: Daphne Style. The brand is most known for their jewel-toned custom-made jackets made from Chinese silk brocades. In 2017, she showcased her designs during New York Fashion Week, dazzling audiences in the fashion capital of the world. Locally, the brand made a splash during RVA Fashion Week's Boutique Show in the same year.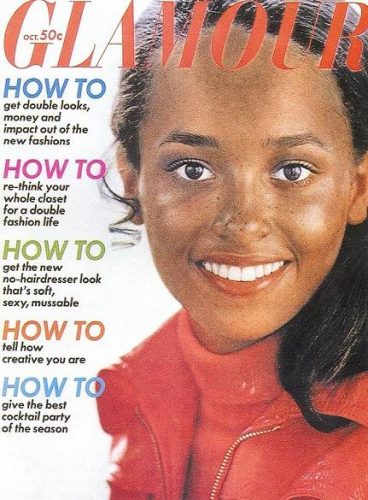 Reid is also a talented photographer. She gained her interest from photography as a child through her father. Since then, she enjoys taking pictures of architecture, specifically doors. Her "Fresh Prints" showcases pictures of doors that she captures throughout the world, including Germany, England, and Spain. Her photography captures the architectural details of each door she is inspired by across the world and showcases that there's far more to doors than just what the eye can see. She also has photo books showcasing doors from a particular place, for example, she has an entire photo book showcasing the doors of Cuba.
Grace + Soul & Mother Wit is a cookbook that has spent 40 years in the making. It meshes elements of a cookbook and a memoir into one single book. It has letters, recipes, and remembrances of important people she's met throughout her professional journey. You can simultaneously read about significant moments throughout Reid's life while cooking delicious recipes she has curated.
While cooking in the comforts of home, Mrs. Reid enjoys the meals that come along with the holidays, "I enjoy cooking the Thanksgiving dinner for at least six people." But when it's just her and her husband, they crave a different cuisine, "For the two of us at home, any kind of pasta is the most desired."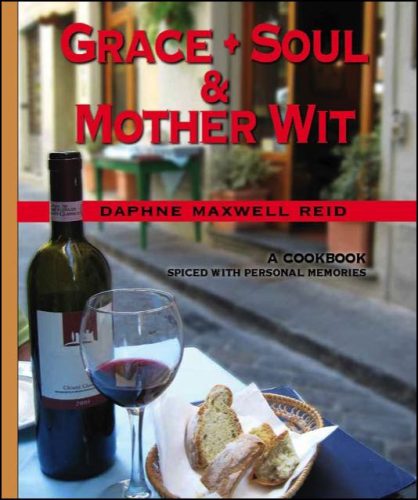 Throughout her career, Mrs. Reid has never lost touch with the community. She actively fuels the next generation by being a longtime member of Virginia State University's board. Through her position, she has done many things for the institution including making public appearances on behalf of the university, hosting the university's informational videos, and advocating for the importance of HBCUs as a whole. She is a board member for ChildFund International which helps create safe environments for children around the world to thrive.  She is also a board member for Virginia Humanities, which utilizes the industry of humanities to inspire Virginians to express themselves. Locally, she is this year's Richmond Christmas Mother and plans to advocate for positive change throughout the Virginian community. Throughout her artistic endeavors, she finds the time to utilize her platform and fight for many different issues.
In every sense of the word, Daphne Maxwell Reid is an artist. She's constantly reinventing herself through her many different interests and proving that she'll never slow down. From Fresh Prince to Grace + Soul & Mother Wit, she is constantly expressing her creativity in brand new ways and is unafraid of change, "I was born with many creative gifts from my Maker, and I feel the call to manifest these gifts that I have been given."
She continues, valuing her creativity, "My life would be empty if I did not have the opportunity to share these gifts. Creativity is my life-blood."
If you'd like to check out Daphne Maxwell Reid's cookbook Grace + Soul & Mother Wit, her photo books, or her fashion brand Daphne Style, it's all available through her website.