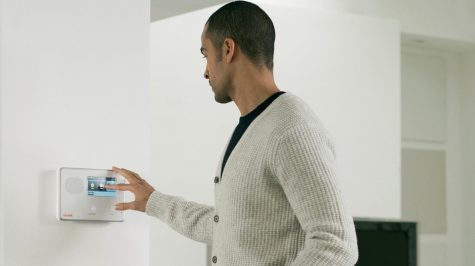 You can't put a price on your family's security. But by choosing a security system from a reputable provider, you can be sure that you won't spend an arm and a leg keeping your home safe.
Here are a few things to keep in mind if you're in the market for a new home security system:
The Company
There are plenty of companies in the market that can help you. Choosing the best one can seem like a daunting task. Do you prefer a system with 24-hour monitoring? Would a wireless or wired system best fit your needs? Is a simple, basic system the best or do you need a more elaborate and high-tech option?
Qualified, professional salespeople can help you navigate through your choices. They don't push products; rather they can educate you on all of the selections so you can pick the best one for your needs.
Customization
Consider how you want the system to be configured. Security systems use several types of sensors – from open-close sensors on doors and windows to motion sensors that capture movement. Picking the right sensors can make a big difference in the usefulness of the system and the final cost.
For instance, if you have a pet that likes to roam the house at night, you don't want to have a motion sensor that trips accidentally. Older houses have wiring that might be difficult to handle, so you might opt for a wireless system.
Security systems often utilize zones or areas of protection. Decide how many zones you need. A security system can monitor different zones in different ways. When you know the backyard is supposed to be unoccupied during the day, some systems might allow you to monitor the backyard zone while disarming the front door area.
The Extras
Consider how much your alarm system will cost over time. Many companies will offer discounts on installing the system if you agree to a long-term contract for monitoring services. It might be a smart agreement. Most people want their alarm system monitored anyway, so getting a price break on a fundamental service makes sense.
Many systems provide additional service to make you more secure. You might consider getting sensors to detect fires, carbon monoxide, natural gas or water in your basement. These features can be easily installed by a professional.
The most important factor is trustworthiness. The best companies will support the product long after the sale is complete. They should help you with any problems and make certain you are comfortable with using your alarm system.
After all, a security system is an investment in your peace of mind.