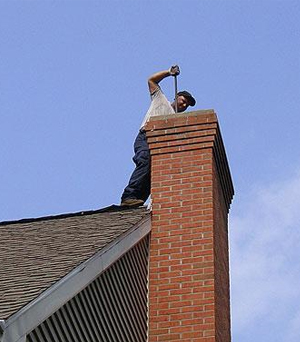 A dirty chimney isn't just an inconvenience, it can be downright dangerous. Chimneys clogged with creosote and soot can cause devastating house fires or slowly fill your home with deadly carbon monoxide.
Avoid potential health hazards by hiring a chimney maintenance professional to inspect your chimney and ensure that it is in safe, working order.
If you think you may need to enlist the services of a chimney sweep, here are a few things to consider:
Cleaning Frequency
First, it's good to know how often you should have your chimney inspected and cleaned.
According to the National Fire Protection Agency's standards, "Chimneys, fireplaces and vents shall be inspected at least once a year for soundness, freedom from deposits and correct clearances. Cleaning, maintenance and repairs shall be done if necessary."
Far too few homeowners follow that advice, leaving them at risk for a chimney fire or other dangerous conditions.
The Chimney Safety Institute of America recommends a chimney be swept when there is 1/8 inch of sooty buildup. It should also be swept any time "there is any glaze present in the system," according to the institute.
What to Look For
Like any professional you have working on your home, chimney sweeps need to be experienced, knowledgeable, capable and great at serving their customers. Unfortunately, that type of professional isn't always easy to find.
Ask around for references. Your friends, family members or co-workers may have used chimney maintenance providers in the past. So, ask what they thought about the services provided. Did they do a thorough job? Did they keep their work space neat and tidy, cleaning up any messes? Did they charge a reasonable price and show up on time to do the job?
The Better Business Bureau or consumer-oriented websites are also great resources to check in looking for a cleaning professional. You should also ask the chimney cleaner if they have any certifications or current testimonials from happy customers.
Insurance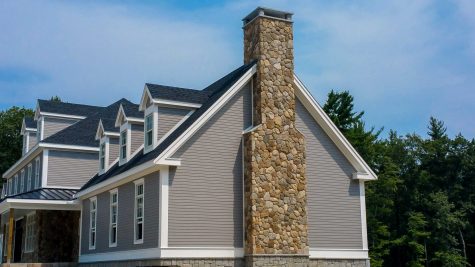 Perhaps the most important thing you should ask about is insurance coverage.
Most homeowner's insurance policies don't cover injuries or damage that occur from people working on your property, so the individual or company you hire will need to have their own business coverage. Without a proper insurance policy, you could find yourself personally liable for any injuries or damage that happen at your house.
You don't want to be on the hook for paying the bills if a chimney sweep hurts your property — or worse, hurts himself — while doing a job on your property. Always ask about insurance coverage and verify it, just to be safe.
Other Considerations
If you notice anything unusual about your fireplace, such as smoke coming into the house or a buildup of soot, you should call a professional to check it out.
Fireplaces are wonderful things that keep our homes warm and cozy, but they can quickly turn dangerous if not properly cleaned and maintained over time. If you haven't had your chimney inspected and cleaned recently, a good chimney professional will give you peace of mind.