Think letters to Santa are written only by kids? Think again. We found this letter floating across a local parking lot and thought it best to share, just in case there's a Santa out there!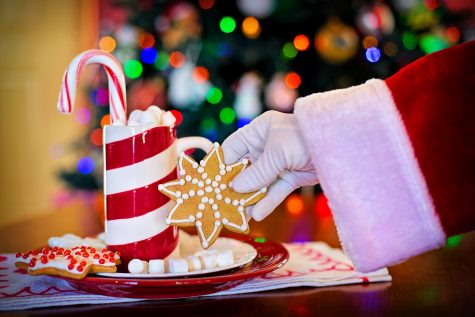 Dear Santa, as CEO of a nonprofit I don't ask for much. Some say I'm foolish, a bit out of touch. But I've been very good, and know I could be better, if only you'd help and answer this letter. Our nonprofit is strong, but we can't do it ourselves, we need you Santa and your wonderful elves. I sat up last night after our last board meeting, creating this list instead of our holiday greeting.
Santa, I need a new board, one with fundraising experience: I need to raise money not deal with a hinderance.
Give me a package with a big red bow, full of resignation letters from board members who just have to go. They are wonderful people, but they don't give or get – they drag down our nonprofit and our goals stay unmet.
I don't mean to be thoughtless, cruel or unkind, but if this situation continues I'll just lose my mind. See, I need a lead gift that's 20% of our goal, I'll take thirty, forty or fifty, just please, no more coal.
There's been no raises for more than five years, I keep asking but get "no" from my wise budgeteer. It's our lowest paid workers who make my heart throb, they work here Santa, then they work extra jobs.
Santa, grant me a business plan, a fundraising plan too and we will sustain and grow in all that we do.
Please leave under the tree a windfall gift, life will get easier, no more heavy lift. We'll have an endowment, a reserve fund too, and experience financial health like the big nonprofits do.
Here's another gift request, that will help us be our best, a world class fundraiser who can build our fundraising shop, and keep us in motion instead of our constant start and stop.
If our biggest employer gets behind us, they'll be our magic wand, changing us from ugly duckling into a swan. With a miracle worker who believes in our cause, we'll be sustainable, not dependent on foundations, and you Mr. Claus.
Everyone asks us for data – even I ask myself – but our data management system is far from top shelf. With a new cloud-based system we'll have reports galore, for funders, and donors, and Donner and Blixen.
If nothing else dear Santa, please ask your elves to keep us compassionate, let us be our better selves.
Upon finding this letter, what else could we do, but type it up nicely and share it with you. You, our dear readers are Santa each day – you, your friends and family are the ones who make a way. Together we love our neighbor more than ourselves, we put aside our differences and we become Santa's elves.
Copyright 2018 – Mel and Pearl Shaw
For help growing your fundraising – and planning for 2019 – call us at (901) 522-8727 or visit www.saadandshaw.com.