By Nia Simone McLeod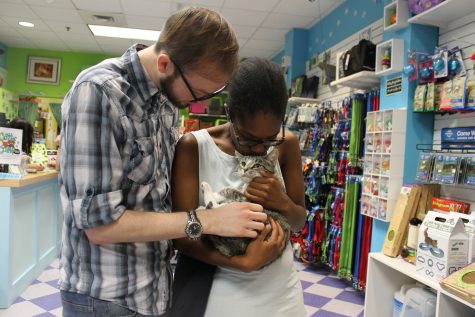 As temperatures begin to drop and the first snowfall comes to the Commonwealth, you may believe that this winter season is the perfect time to bring the warm, unconditional love of a furry friend into your family. But, if you are thinking about becoming a part of Richmond's ever-growing pet parent population, you should consider adopting from your local animal shelter first. When you adopt, you are not only bringing a new pet into your life. You are also fighting against an issue that is very prevalent across the nation: animal overpopulation.
Shelters all across the nation are overflowing with animals of all shapes, sizes, and breeds that are looking for a brand new home. The ASPCA (American Society for the Prevention of Cruelty to Animals) reports that about 6.5 million companion animals enter U.S. animal shelters nationwide every year. Of those, approximately 3.3 million are dogs and 3.2 million are cats. Also, the ASPCA reports that each year about 1.5 million shelter animals are euthanized due to overpopulated shelters.  When you choose to adopt a pet instead of buying one from a breeder, you are not only gaining an adorable pet companion. You are also saving a life in the process.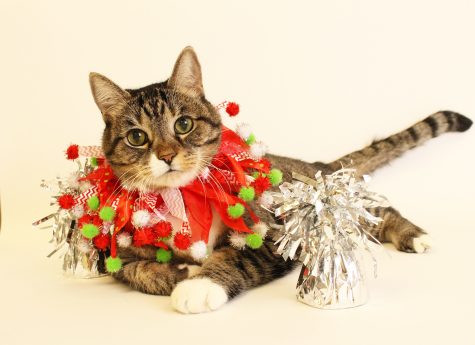 The Richmond SPCA is a local organization that is dedicated to saving the lives of these animals. Each year, the organization saves the lives of more than 3,700 homeless animals. Every day they're taking care of about 350 cats and dogs daily. This no-kill humane organization does all that it can to fight against animal overpopulation and help animals across the state find their forever home.
Tamsen Kingry, the Chief Operating Officer at the Richmond SPCA, says that the organization is dedicated to fostering the connection between community members and shelter animals, "We deliver care to hundreds of homeless animals daily in our humane center and we rely upon the compassion and kindness of our community to provide to them a lifetime of love in wonderful homes."
If you are thinking about adopting an animal, Kingry suggests that you evaluate your home and your lifestyle in order to find a pet that will fit you perfectly.
These questions that you should ask yourself include:
"Are there children in the home?"
"What energy level are you looking for in a pet?"
"How much free time do you have?"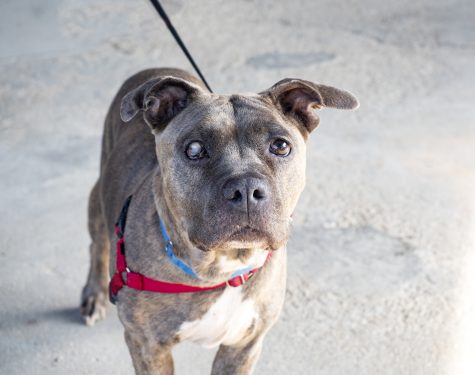 These questions and more will help the professionals over at the Richmond SPCA to help you find a pet companion that is right for you and your lifestyle. From the moment that you walk into the Richmond SPCA, the professionals available will work with you and guide you to a pet that will fit best.
There is a lingering stigma that animals that come from shelters are unpredictable and come with behavioral issues, but that is often not the case. When an animal ends up in a shelter, it is often not their fault. The reason often deals with a clash with their owner's lifestyle. This includes a lack of training, lifestyle issues, and allergies within the home. But despite why an animal might end up in a shelter like the Richmond SPCA, this local organization always prepares each animal to embrace a potential forever home with open paws.
Each pet that leaves from the Richmond SPCA has age-appropriate vaccinations. They are also neutered/spayed and microchipped. This saves the average pet owner hundreds of dollars. Also, all adopters are automatically qualified to become clients of the low-cost Susan M. Markel Veterinary Hospital. The organization yearns to support the next generation of pet owners far beyond when they pick out their pet companion from the shelter. When you choose to adopt a pet from the Richmond SPCA, you are being introduced to a wealth of local resources for your pet to live the best life possible.
"We want folks to reach out to us with any questions that they have. If they need assistance getting acclimated at home; if they need assistance with veterinary care, we are here to help them in all of those ways. The line of communication is always open." Kingry says.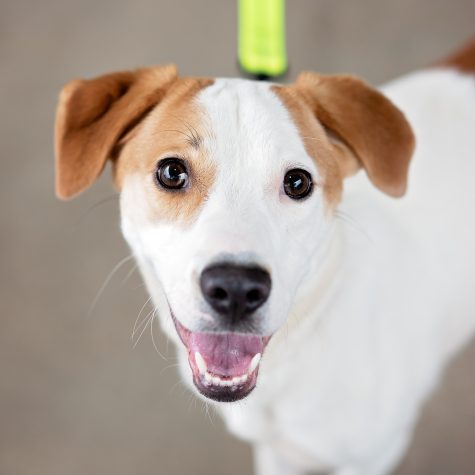 Currently, there are multiple adoption promotions happening within the Richmond SPCA. Throughout the month of December, they are running their "Real Housecats of RVA" adoption promotion. Through this promotion, the organization is reducing all adult cat adoption fees by 50 percent. This promotion applies to cats over the age of 6 months. Also, the Richmond SPCA is running their "Help Them Graduate" promotion as well. This is meant to highlight the dogs and cats that have been in their care for over 30 days. You can adopt these lovely dogs and cats for a reduced fee of $75 dollars. If you would like to take a look at the animals currently available at the Richmond SPCA, you can check out all of their adorable faces on their website, here.
When bringing the love of an animal companion into your life, you want to make sure that your bond with the pet is strong and you are willing to take care of this pet for the long haul. The Richmond SPCA is the perfect place to find the right pet to fit your lifestyle. The professionals and volunteers that work for this local organization will help you find a pet that will meet all of your wants and needs. But also, when you adopt an animal, you are fighting to help a cause that is bigger than yourself.
"Every time a pet is adopted from the Richmond SPCA the adopter helps us create space in our humane center to bring into our care another homeless animal who desperately needs us." Kingry adds.
If you would like to get more hands-on in helping the Richmond SPCA achieve their vision, there are also many ways to volunteer your time. They offer a wide variety of tasks to accomplish at the shelter depending on your interests. They range drastically from socializing cats to answering phones in the office. It all depends on what you are looking for from your volunteering experience.
If you are interested in adopting a pet or if you are just looking for more information on the Richmond SPCA, you can check out their website here. You can also follow the organization all over social media on Facebook, Twitter, Instagram, and YouTube.