By Nia Simone McLeod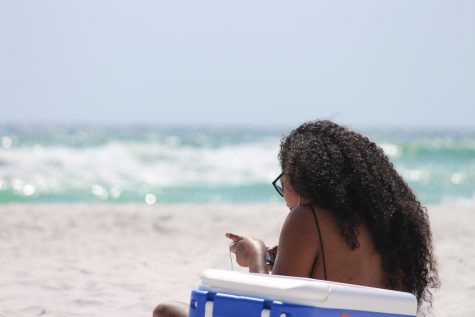 Are you looking to travel more this year? You're surely not alone. According to market researches One Poll (commissioned by the travel luggage provider Victorinox), 76% of Americans want to travel more than they do currently. One of the biggest reasons blocking many Americans from the trip of their dreams is a lack of finances. But, the truth is, there are a variety of resources at your disposal for you to curate a trip itinerary that will excite your interests as well as your bank account. Read on to learn more about these technological life hacks that are mainstays for every budget traveler.
Make an App Budget For You
To begin saving for your next trip, it's important to create a budget. If you're not the best at creating a budget in the first place, you're in luck. There are many apps available that will help you see where your money is going, nip those bad financial habits, and create a secure budget that'll work for you in the long run. One of the most popular apps available is Mint, which is a free app that uses your bank accounts (credit, debit, savings, etc.) to lay out your finances, bills, and spending habits in one place.
Use a Cashback Website
Using a cashback website is definitely one of the easiest ways to save some of your hard-earned dough while you're doing something you're probably doing anyway: online shopping. These sites are partnered with thousands of websites; including mega-popular ones like Amazon, Walmart, and Best Buy. Some of the most popular cashback websites are BeFrugal and eBates. Cashback Monitor is thought of as one of the best cashback websites for travel, as you can save up points earned through their partnered websites and use them directly for travel rewards programs. That means discounts on hotels and flights; which is a big win. There's nothing to lose from using these websites; just make sure you don't go too crazy using them. Only use them to buy products on the internet that you were going to buy anyway, and you'll definitely benefit.
Go Incognito
One of the most expensive parts of your trip is often your way of travel. If you're looking for a flight, going rogue and turning on incognito mode prevents flight sites from using your cookies against you and raising the price of a flight. The word around the internet is that if you're looking for a flight repeatedly, sites will up the price of the flight gradually in order to pressure you into buying the seat as soon as possible. That way, you may believe that these seats are in high demand and the flight's going to sell out. In order to have the best chance of seeing the flight prices as they truly are, think like a spy and turn on your web browser's incognito mode.
Use a Flight Search Engine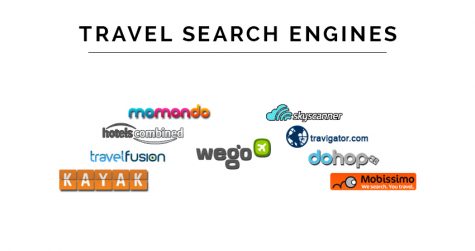 Where you search for a flight is very important. There are many flight search engines available and many of them boast different features. For example, Google Flights can help you find the cheapest day to fly out of your chosen airport while Skyscanner works best for international travel and allows you to search multiple airports at once for the cheapest flight. Also, be sure not to put your eggs in one basket by using one flight search engine. Use multiple sites to find the best deal, since each one uses a different search algorithm.
Join a Facebook Travel Group
One thing that Facebook is good for, is its group feature. There are thousands of travel groups available that you can utilize to get travel advice and often deals on different travel experiences. For example, some burgeoning African American travel communities on Facebook are the Black Travel Movement and Black Folks Travel Too. Also, another great resource for black travel is the popular website Travel Noire, that offers deals on travel experiences and hosts mini-location based groups on their Facebook page.
Save on Accommodations
As you wonder about where you're going to stay during your travel adventure, it's easy to immediately think "hotel." But if you're looking to save money (and often, have a more authentic travel experience) there are plenty of different options available to you. Airbnb has completely transformed the travel industry and offers an easy way for you to rent apartments and homes in your preferred location. You can search by price, place, amenities, and more in order to find the place that'll fit you perfectly. The site also has many different international options. Often, you can rent a whole apartment for the night for the price that it takes to rent one hotel room for the night. There are also other options available for low-cost accommodations like couchsurfing and house sitting.
Learn How to Pack Lighter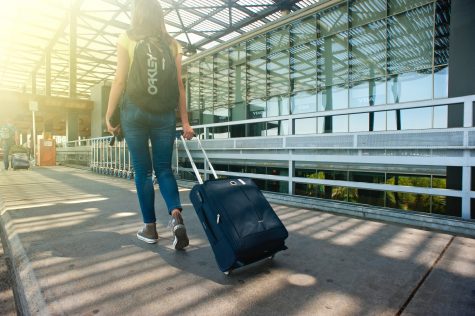 Whether you're taking an hour long train ride or an eight-hour long flight, you're going to have to pack a bag. If you pack too much, you're inevitably going to pay for it in the long run due to checked baggage fees. If you're taking a longer trip you might believe that you need that extra bag, but that couldn't be farther from the truth. Even if you aren't the best packer, the travel organization influencers on the internet have got you covered. Through their advice, you'll be able to go on a weeks-long trip with only one bag in tow. One of my favorites on YouTube is Bring Me's video How to Pack Light for a Long Trip, which puts three weeks of essentials in one bag. Some of the tips that they reference is rolling your outfits (shirt, pants, etc.) together and packing socks, underwear, and belts in a pair of shoes.
Travel can be expensive, but it doesn't have to be. Through the wonders of the internet, there are many ways for you to save money before and during your travel experience. All it takes it a bit of time and research on your end. By the end of it, you might be able to save hundreds or even thousands of dollars for your trip. Soon enough, you'll be in your nearest airport or train station with luggage in hand, and "travel more" crossed off of your goal list.