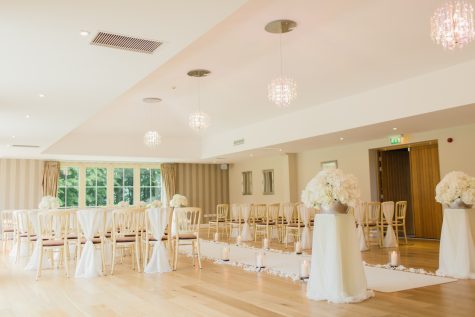 The location for your big event is an important choice. The right venue will meet all your needs, based on the requirements you set forth — budget, space, service and amenities.
Location is an oft overlooked key to hosting a perfect event. After all, packing too many people into your home for an event you failed to plan properly can be a real bummer for everyone.
Here are some things to think about if you're considering finding an event venue.
Less Stress
Event planning is stressful. You will need a venue that lowers your anxiety level before and during the event.
This is especially true of weddings. Whether you or a friend is getting married, you will need an experienced venue staff. The employees should treat you and your guests with respect and grace.
Venues can be very helpful with event planning. Top-quality venues regularly do business with many vendors. They can give you advice on finding other vendors in your area. They might be able to assist you in the planning phase, which can help you relax as you plan for the big day.
Call the Shots
On the other hand, you should control the entire process. Be sure the details are meeting your expectations.
When you feel a venue is pressuring you or even making decisions without your consent, end the relationship. You need people who will work with you, not people who only consider what is easiest for them.
The theme, style and decor of the event should be your choice. Leave the smaller details to the venue's staff and management. Doing so will free you to focus on important aspects of the occasion.
Services
Every venue is different when it comes to services. Some places offer hardly any services, while others help you set up and clean up. Placing tables and chairs is time-consuming. Taking down decorations and equipment afterward can put a sour ending on a fabulous day.
Read your contract carefully. Unless you are on a very tight budget, look for a full-service venue that will set up and tear down as part of their pricing package.
Technical Needs
Your event might require special technical needs. For example, sound and lighting is vital for a musical event. The venue should have the right electrical and audio connections, as well as places to route and hide cables safely.
Weddings can also be a technical challenge. The band or DJ will need to have clear sound and a dance floor. Wedding photographers might have preferences about where backdrops and special lighting will be placed.
The best venues can help you have a successful, stress-free event. Finding the right place to experience your special occasion will be memorable for you and your guests.