By Amandalyn Vanover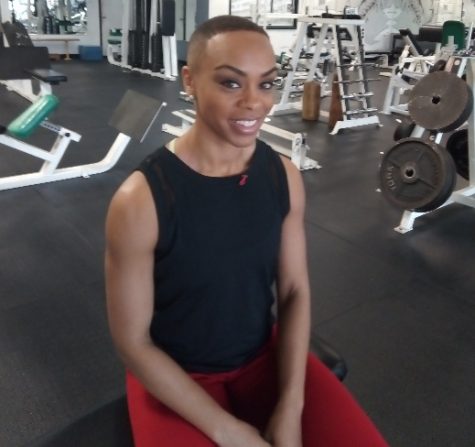 In recognition of American Heart Month, Urban Views RVA invited spokeswomen from The American Heart Association to sit down for interviews. Here's our first interview with Tina Johnson.
Before interviewing Tina Johnson at Wolfgang's Gym, I observed her finishing up a personal training session with a client. Right before that, she was at The American Heart Association's Just For Red Casting Call. It was easy to see her contagious beaming smile and abundance of positive energy.
Urban Views: "Tina, would you please tell our readers your story?"
Tina: "I was 33 years old when life gave me a wake-up call. My family was being evaluated for life insurance and a nurse came to our home. She took my diagnostics and the results were life-changing. My blood pressure was high, I was overweight at 170 lbs and 5'5", and I didn't drink water, exercise routinely, or eat right. She urged me to see my physician immediately."
UV: "Did you go see your physician? What happened?"
Tina: "I had not been getting routine physicals or checking on my health, I was too busy having babies and being a mom. Somewhere along the way, I forgot to take care of myself.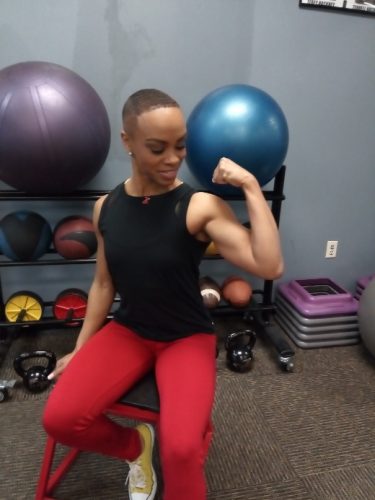 I went to my doctor, where she informed me that I was hypertensive, borderline diabetic, and had elevated cholesterol levels. She gave me three months to get my life in order or she was going to put me on medication for the conditions (diabetes ran in my family). I was determined to follow her advice because I refused to be on insulin shots and hypertension medications for the rest of my life."
UV: "How did you do it? What did you change?"
Tina: "As a former runner and VCU athlete, I knew what to do. I went home and laced up my running shoes. As I sprinted out the door and down the road, I thought about everything the nurse and doctor had said to me. I thought about how my life was currently and how I'd neglected my own health. It was at that moment I decided to start running to save my life."
UV: "What were your symptoms?"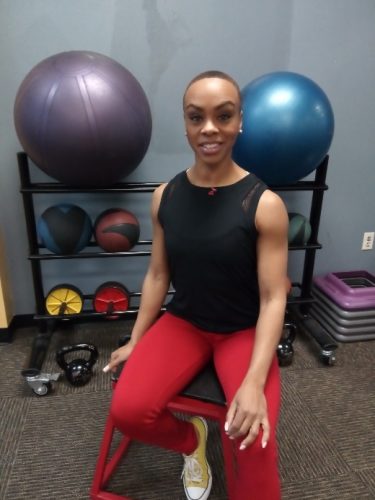 Tina: "Besides my test results showing bloated numbers, I was a size 12 dress with a muffin-top. It was a recipe for disaster. I was determined to not let diabetes or heart disease into my life if I could help it. For three months straight, I did everything the doctor advised me to do. I'm a very self-motivated person."
UV: "What happened when you returned to your doctor?"
Tina: "It was an exciting day! All of my numbers had come down to normal ranges. She congratulated me on having 'healthy' numbers and living healthy. I left knowing my change in lifestyle had to be permanent in order to keep my quality of life and longevity."
Fast-forward to today: Tina is a healthy 41-year-old African American woman, mom of two girls, a Certified Physical Trainer at 3 area gyms, a published fitness model, an accomplished and awarded bodybuilder, and a Go Red For Women Ambassador at The American Heart Association.
Tina: "I was losing at life. After changing and being supported throughout the change, I can say now I 'Win at Life.' That's my motto. It was at age 33 that my life changed forever. I started to take care of myself. I started to consistently workout. I eat the right foods the right way. I drink water now. I do these things – every day."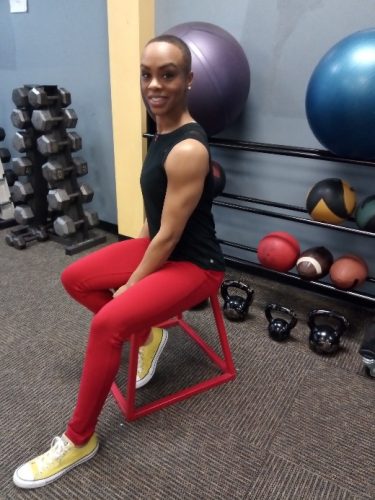 UV: "How did you end up going from owning and running a daycare to being one of the top Certified Physical Trainers in all of Richmond, VA?"
Tina: "After learning how to take care of myself, I became inspired to help others, to give back to my community. I knew if I could do it, I could teach other people how to take care of themselves and get their life back too. So, I studied and became a CPT. It was the best decision I have ever made. I consider myself one of the top fitness trainers in Richmond. This is what I love to do!"
UV: "How and why are you part of The American Heart Association?"
Tina: "I became involved with The American Heart Association to share my story. The more I spoke to others about my journey, the more I realized people were inspired to do the same thing in their lives. They related to my former health situation. I became a Go Red For Women Ambassador where I continue to share my story and motivate others to change their life in the fight against heart disease."
UV: "Is there anything else you'd like to share with Urban Views readers?"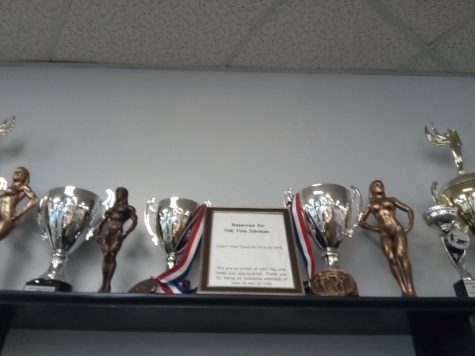 Tina: "Yes, there is. If there is one thing I'd like to convey, it is that it is okay to take "Me Time." Especially moms. Kids and many dads have play time, sports, TV lounging time, and other activities. With that being said, moms need to take the time for themselves also. Whether it's yoga, a boot camp, or running around the block – take the time away for yourself. It's for your health, wellness, and mental stability."
UV: "Tina, thank you for taking the time to sit down with Urban Views RVA. We sincerely appreciate you taking the time out of your busy schedule to do this interview."
If you'd like to follow Tina, you can find her on Instagram and Facebook: https://www.instagram.com/the_tinajohnson/  https://www.facebook.com/thetinajohnson/