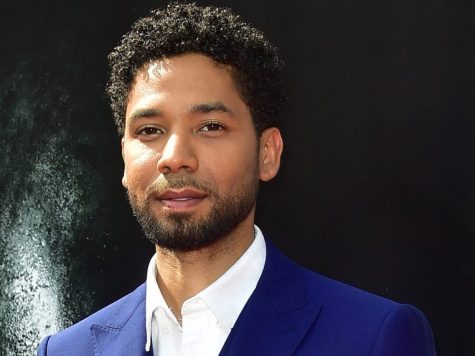 Consider the recent case of actor Jussie Smollett where he reported a homophobic racist attack and then within a 10-day period was being accused of making a false report (LYING) to the Chicago Police. The same Chicago PD with a horrendous record of cover-ups, murder and assault charges, harassment and over-policing of the Black Community was now building a case against a Black man who had just reported to them what clearly appeared to be a Hate Crime. Strange. It feels like a script from a television soap opera or a Reality –TV show. The fact that Smollett is a star on a hit television nighttime soap opera on FOX certainly feeds into the "drama" surrounding the case. If this is a case of bearing false witness or filing a false report and Smollett is guilty, then there should be consequences for those actions to be sure. However, we cannot look at this case separately from our reflection on truth and falsehood and, in what context do we assign blame and criminal charges and in what context do we just tolerate lies and lying as if it's just "business as usual"?
The President of the United States has an extremely dubious relationship with the truth and has been documented by numerous major news sources on a daily basis for the extraordinary amount of lies he tells. It could be argued that the consequences of the lies told by the President put an entire nation in jeopardy and even have a global impact. However, more directly to the point is this, lies may be lies, BUT clearly "All LIES ARE NOT EQUAL."
"White Lies" are considered very differently from the alleged lies that People of Color may tell even when those so-called "lies" are found to be true. Isn't THAT ironic or in many cases tragic? There are numerous examples throughout history where Black men have been lynched because of lies told by a white woman. One of the most infamous cases was that of Emmett Till who was accused of whistling at one Carolyn Bryant, a white woman in Mississippi in 1955. Mrs. Bryant recanted her testimony on her deathbed 63 years later. She lied when she was 21 years old and 14-year-old Emmett Till died as a direct result of her false accusations. Emmett Till became an iconic symbol of the brutality and racial injustice that was all too prevalent in the South. His case became the catalyst for the Civil Rights Movement. Black people were automatically considered guilty and whites were presumed to be truthful and upstanding citizens whose word always carried more weight and veracity than the words of Black people. Has anything changed?
The presumption of guilt that is assigned to black and brown bodies exacerbates the criminalization of the "behaviors" and the assertion that Black people are inherently guilty. There have been a rash of hash tags demonstrating this phenomenon. #BBQBecky, #SittinginStarbucksWhileBlack, #GolfingWhileBlack, #EatingatSubwayWhileBlack, #DrivingWhileBlack, #WearingSocksWhileBlack are all cases
where 911 was called and Black people were confronted, harassed, arrested, and in the case of Sandra Bland, ended up dead because of the lies and false witness they were victimized by when the story was told by their white accusers. So Truth is Truth, but ALL Lies are Not Equal.