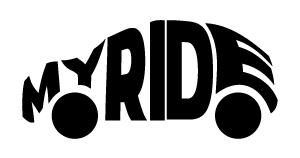 ---
Dodge Muscle Car Offers Power, Attitude, Enjoyment
Cargazing
By Derek Price
At a time when trucks and SUVs are storming to sales records, Dodge's muscle cars seem to be an anomaly.
Not only are they different from most passenger cars – designed more for nostalgic Detroit style and rumbling power than basic transportation – but they're actually increasing in sales, roaring to 70 percent growth since 2008, Dodge says.
As I see it, their rebellious spirit is key to that growth, very unusual at a time when sedan and coupe sales are shrinking overall.
I can sense the rebellion when driving the Charger R/T, a V8-powered slap in the face to Elon Musk. It's the polar opposite of the insufferable future where passenger cars are predicted to head: powered by silent batteries and filled with passengers who cede control to computers and sensors.
The Charger's weakest engine, a V6, makes 292 horsepower, nearly twice as much as popular but mundane crossover vehicles while still delivering a 30-mpg government fuel economy rating on the highway.
Its strongest engine, the 707-horsepower Hellcat V8, offers otherworldly speed and frightening noises at a comparatively attainable price of $67,045. That price is a tiny fraction of what exotic supercars with the same – or even less – power output often command.
My tester, the R/T Scat Pack, falls somewhere in the middle. With 485 horsepower on tap and a starting price under $40,000, it's the best performance-per-dollar bargain I've ever seen.
It's a hoot to drive, too, making enough noise to wake up the neighborhood when you turn the key and capable of spinning the rear tires on command. It's as far from today's boring "car of the future" as you can get, and I love that about it.
It's also impressively practical. A huge trunk, spacious back seat and recliner-width front buckets make it usable and downright comfortable for family highway trips. In fact, I prefer a car like this with its long wheelbase, ample power and compliant ride over a crossover vehicle for road trips, despite their popularity.
The Charger's muscular throwback styling is just a bonus to me.
It's a rolling homage to 1960s Detroit, unabashedly different from every other vehicle on the road. It has four doors for family-friendly practicality, but it turns heads much like the two-door Mustangs, Camaros and Challengers that roam in its high-horsepower pack.
A new SXT all-wheel-drive model and Charger GT rear-wheel-drive performance model are added to the lineup for 2019. GT and R/T models get upgrades to their chassis and even more aggressive styling, including an angry-looking air intake on the hood.
---
A Closer Look
---