By Amandalyn Vanover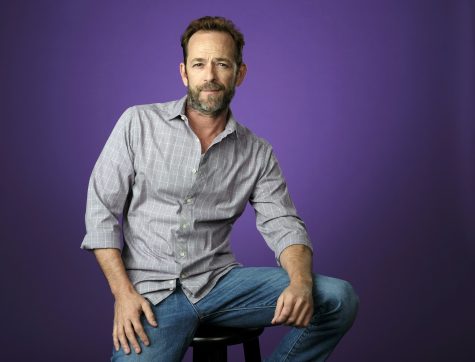 Luke Perry, the famous actor known for his role as Dylan McKay on Beverly Hills, 90210 and for his role as Archie's dad on Riverdale, has sadly passed away. Major news reports that he didn't recover from a massive stroke and died on Monday, March 4, 2019.
People all over the world were shocked such an active man in his early 50's could just have a massive stroke and be gone-in an instant; just like that.
Luke once said in an interview about a PSA (for colon cancer) he did that anything he could do to bring people together for a cause is a good thing. Right now, people are brought together remembering stories of Luke, his funny moments, his smile, his laughter, his jokes, his screen time, his causes, his love, his life, his kindness he carried for other people, and among the top topics – how he recently died.
"At only 52 years old!" That's what everyone keeps saying. "Luke was too young to have suffered from a stroke." "How does a seemingly healthy 52-year-old man have a massive stroke and die?" The comments keep pouring out about Luke's age and the massive stroke he had.
I used to think the same thing about strokes and age, but not anymore. It's just not the case. Here's the thing folks, strokes are not uncommon at 52 years old. Not uncommon at all.
In fact, my own foster mother had three major strokes, one of which took her life. At age 52. Yes, the exact same age as Luke Perry. I remember when she suffered her second stroke. It had happened during a 10-minute period of time I went to Denny's to pick up our breakfast, and she was only 50..
I got back from Denny's and will never forget how her mouth was drooping on one side of her face. She was talking a little funny too. It was obvious she had had a stroke. Again. Her first stroke showed no symptoms or signs that we recognized at all, but this one sure did. She suffered disabling major brain damage after her second stroke.
So, let's get some facts straight.
A Stroke Can Strike Anyone at Any Age.
A Stroke Is the 3rd Leading Cause of Death in the U.S. and 2nd Leading Cause of Death Worldwide.
According to stroke statistics, the average age someone has a stroke is 65 years of age. BUT 1 of every 4 people who suffer from a stroke are younger than 65, even including cases of people in their twenties, thirties, and so on. At 55, the chance of having a stroke doubles. And then every decade after that the risk of having a stroke doubles again.
Are you able to recognize the signs and symptoms associated with having a stroke?
Do you know what to do if someone has a stroke? Isn't it time to be prepared?
Right now, Luke's bringing people together F.A.S.T. too.
F.A.S.T. – Warning Signs of a Stroke – Do any of these happen suddenly?
Face – Ask the person to smile – is either side of the face drooping? Is vision blurry?
Arms – Ask the person to lift their arms above their head? Can both arms be lifted above the head without any sudden weakness? Are they suddenly losing balance?
Speech – Ask the person speak to you. Is he/she experiencing difficulties with their speech at all?
Time – A stroke quickly damages the brain. Time is of the essence. Call 9-1-1 immediately if you or someone you know is displaying the warning signs or symptoms of a stroke. Don't delay!
These are the classic, hallmark symptoms and signs of a stroke. However, it's critical to note that a stroke interrupts the function of the nervous system. The symptoms typically come on suddenly and occur on one side of the body, and can affect any body part.
According to the Overreact campaign (found at strokeawareness.com), there are ten tell-tale signs that someone may be suffering from a stroke, although most people will not display all these signs.
If you or anyone you know starts to exhibit any of the ten signs, call 9-1-1 immediately. Don't wait when you suspect stroke – it is better to OVERREACT and act F.A.S.T. than to underreact. Seconds of time really can mean the difference between minor and extensive brain damage where a stroke is concerned.
The ten signs and symptoms of a stroke to watch out for are:
Confusion
Difficulty Understanding
Dizziness
Loss of Balance
Numbness
Severe Headache
Trouble Speaking
Trouble Walking
Vision Changes
Weakness
It's important to know that a person does not need to be suffering from several symptoms, they can suffer from as little as one symptom or sign.
A mini-stroke or TIA (a transient ischemic attack) may bring on additional symptoms. These symptoms and signs may not hang around. They may go away on their own. My foster mom had a lot of these but we didn't know that's what they were. We didn't know what to look for. The TDI's aka mini-strokes were the warning of an upcoming massive stroke.
I pray more people get educated about strokes. My family was uneducated about strokes and didn't know at the time of her first stroke that seconds meant everything.
Regardless of what you think or suspect, don't wait! Any person suffering from any of the symptoms listed in this article needs immediate medical attention from a stroke center or emergency room. Don't delay! Call 9-1-1 right away.
Never wait to see if the symptoms go away or disappear, get medical attention as soon as possible.
The most important risk factor for a stroke is high blood pressure. You can watch this video to see what happens during a stroke.
Well, this is what Luke is leaving behind. A legacy where people from all over the world are taking the time to learn F.A.S.T. – the warning signs of a stroke in an effort to save lives. Take the time to learn yourself. Let Luke's death mean something real.
Because you never know when you or someone you know may suffer from a stroke, and if you know what to do, you may save a brain, a person from long-term disability, and even a life.
Sources:
https://www.cnn.com/2019/03/04/us/luke-perry-dies/index.html
https://www.usmagazine.com/celebrity-news/news/luke-perry-suffers-stroke-at-l-a-home-rushed-to-hospital-report/
https://www.medicinenet.com/11_signs_and_symptoms_of_stroke/article.htm#which_specialties_of_doctors_treat_strokes
https://www.cnn.com/2013/02/17/health/stroke-explainer/index.html
http://www.strokecenter.org/patients/about-stroke/stroke-statistics/
https://www.cnn.com/2013/02/17/health/stroke-explainer/index.html
https://www.strokeawareness.com/patient/know-the-10-signs.html
https://www.strokeassociation.org/en