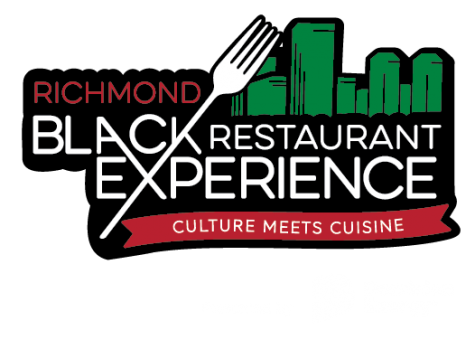 Last week (March 3-10) marked 2019's Richmond Black Restaurant Experience, "Where Culture Meets Cuisine." Thirty (30) black-owned area restaurants and food vendors took part in the movement designed to get more people to experience some of the best cuisines in Richmond while empowering the restaurant owners and promoting economic diversity.
A great number of events were held during the week of the RBRE, including the Afrikana Film Festival, Bare Soul Yoga at the Suite with DJ Ease & Vivid Juice, and the Art for the Soul event where live art, music, food trucks, and beverages were featured.
In the middle of the week, Yelp named Richmond, Virginia as 7th on the U.S. Destinations for Food Lovers list. Social media, radio DJ's and local television broadcasters exploded with the exciting Richmond news! As a perk, nearly every story and announcement made about the Yelp list mentioned Richmond Black Restaurant Experience week too.
Suddenly, even more people got out to support local food trucks, vendors, restaurants, cafes, shops, and other foodie/beverage businesses. They were excited about eating at some of Richmond's best restaurants!
On that same day, Wednesday, March 6th, The Richmond Black Restaurant Experience for 2019 event was covered and televised by WRIC, Channel 8 News. Owner, Chef Mamusu, of Africanne on Main spoke to the WRIC reporter. He said that he was excited about all of the black restaurants in the city because it took so long to get them here. "So we're moving forward and I'm really excited about all the new ones that are coming in, "said Chef Mamusu, according to WRIC.
Area black farmers, food vendors, and restaurant owners alike shared their delicious food and cuisine creations with customers in droves. In turn, those customers used social media, including Twitter and Instagram to show their appreciation and support for them and their amazing food.
The efforts in promoting food tourism and economic diversity expands cultural awareness and opens up people's taste buds to new foods and cuisines. The Richmond Black Restaurant Experience promotes the city's region of growing culinary artists and is dedicated to the support of all of Richmond's black-owned restaurants and food vendors.
When our local business owners help each other out by purchasing their services and products, the relationships in the community will continue to grow and even evolve over time. The movement of the week aims to help minority-owned businesses by countering economic disparity with interactive and fun solutions that not only engages people, but ignites and excites the love and rich understanding of the Richmond food culture too.
In support of local black culinary artists and black-owned restaurants, the RBRE is held the first full week of March. The movement of Black Restaurant Experience Week spans other cities too, including St. Louis and Memphis.
Previous numbers are impressive; in 2017, over 26,000 people showed up for Richmond Black Restaurant Week (the name has changed since then) and over $475k in total sales were made.
Sources:
https://www.instagram.com/p/BsKgo12nvYM/
https://www.vablackrestaurantexperience.com/
https://twitter.com/hashtag/rbre19?src=hash
https://www.instagram.com/p/BukIckknrBE/
https://www.instagram.com/p/Buo7rFcHcch/
https://www.yelpblog.com/2019/03/yelp-names-top-us-destinations-for-food-lovers
https://www.wric.com/news/local-news/richmond-black-restaurant-experience-offers-specials-events-through-sunday/
https://linktr.ee/rbrexperience
https://www.vablackrestaurantexperience.com/media/2018/1/22/official-press-release