By Nia Simone McLeod
From Carytown's indie bookstore Chop Suey Books to national retailers like Barnes and Noble, there are many places around Richmond for the average book lover to indulge in. But, even though there are many bookstores in Richmond, there is still one type of bookstore that has yet to come to the Commonwealth: a black bookstore. There is yet a place where you can single-handedly explore how beautifully diverse the black experience is through literature. But, at Elegba Folklore Society's yearly Black Book Expo event, local readers come face to face with RVA's up and coming black authors and have the chance to support the art of their community. Each author has an intriguing story to tell and has successfully brought their own writing to print.
The Emergence of Self-Publishing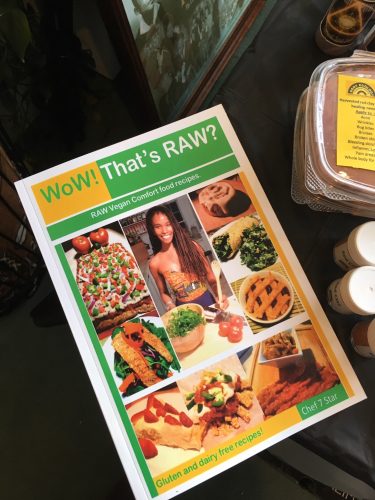 According to book management company Bowker, the amount of self-published titles officially reached over the one million milestone back in 2017. That's more than a triple-digit growth since 2007. Due to plentiful technological advances and the immense popularity of the internet, there are many different ways for emerging authors to publish their own books. No longer do authors have to reach out to a big publishing company in order to reach their audience. Through sites like Lulu and BookBaby, small-time authors can not only easily print copies of their own books but market their collections through large online retailers such as Amazon and Barnes and Noble.
Books can also be published quicker than ever. It can easily take months for a manuscript to go from a finished work to a published, printed book when working with a mainstream publisher. Lulu, for example, takes less than a week to send copies of your book back to you. If an author is interested in going the ebook route, it can easily take less than a day. Authors no longer have to wait on the timeline of a mainstream company in order to bring their publishing dreams to fruition.
Additionally, social media has become a phenomenal platform for new authors to get their work in front of brand new eyes and add fuel to their writing careers. If you have the inspiration to write a book, distribution, marketing, and publishing are just at a click of the button.
Richmond's Black Book Expo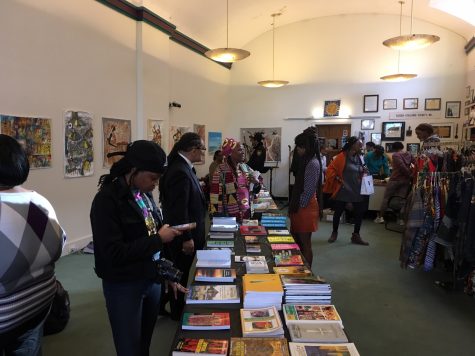 For 23 years, the Elegba Folklore Society has brought a celebration of African and African American culture into Richmond's arts district. From their Juneteenth celebration to their collective Down Home Family Reunion, each event praises the diversity of the black community and shines a bright light on local talented individuals. The Black Book Expo is no different.
Since 2013, the Elegba Folklore Society has hosted its yearly event to give local authors a platform to express their voices. Janine Bell, the founder of the Elegba Folklore Society, stated that the start of the Black Book Expo happened after a meeting with a publisher, "People come to the Elegba Society looking for all things culture, informing and affirming. Of course, books are one of those things. We had a few, but it was not a significant collection. We got together with a publisher and made the first Black Book Expo happen."
Bell continued, discussing the importance of black literature, "We have to know ourselves and love ourselves. There's so much history, perspectives, attitude, information, and joy that has fallen between the pages of other publications that we don't get in the classroom or other forms of media."
The Local Authors of RVA
At Saturday's event, five RVA-based authors came together to showcase their craft and celebrate their achievements as authors. From cookbooks to poetry to historical fiction, each author offered a diverse perspective in the genre of choice. Each author came up in front of the crowd and talked about their respective books. During the event, author Manu Eli spoke in front of the attending crowd about his journey through writing his book The Chosen Philosophies: Gratiam et Laudem with his brother Elijah Mindset Morgano. He then began to read a selection of the book's introduction, "I found out that the easiest way to create the habit of being grateful was to continuously thank God for allowing me to wake up each morning with my vision, use of my limbs, and just the ability to wait at all. We can't be so self-centered that we fail to realize tomorrow isn't promised to everyone."
When asked about her favorite black authors, Bell praised authors of the past and present and chatted about the power of reading, "I can't tell you how many books I have. I have this stack by my bedside. It's hard to keep up, but even if you can't read it right away it's good to own it so that you can get to it. When we start a storyline or even an educational chapter, the way that we can relate to it and the information; all of that is stimulating."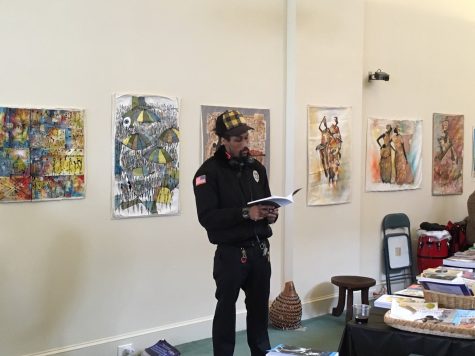 Richmond prides itself on its diversity and resilience and the Black Book Expo is a perfect example of that. Through this event, each author showcased has a platform to showcase their art and talk face-to-face with local book lovers. Additionally, black readers have an opportunity to connect with authors throughout their communities and support local black art.
"We want to have books and make the information accessible to people. We have books here for children; we have African spirituality; African history; African American perspectives; DVDs, and even entertainment. We have a little bit of everything here so people can feel connected authentically to themselves. What's on the table is just a drop of the deep way that the black experience has been chronicled." Janine Bell says.
If you're interested in checking out more about the Elegba Folklore Society you can check out their website here.
Also, if you're interested in supporting local authors throughout RVA, here are the links to check out their books on Amazon:
Elijah Mindset Morgano & Manu Eli – The Chosen Philosophies: Gratiam et Laudem
Patricia Brown-Coleman – Masterpieces From My Soul
J.A. Rollins – ii-V-I: A JazzOdyssey Book 1
Kenita Gordon-Hinson (Chef 7 Star) – WoW, That's RAW?: Raw Vegan Comfort Food Recipes
Artis Hinson – From Dogma to Light: Scientifically Reveal Your Godself