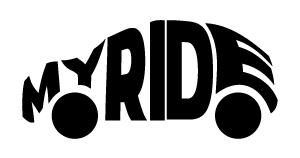 ---
New car buying guide – Part 2
By Derek Price
Tips for First-Time Buyers
The thrill of investing in your first new car can be overwhelming. For most Americans, a vehicle is the second-largest investment they will make besides their home. Today's cars and trucks are packed with amenities, safety innovations, spacious interiors and incredible technology. Here's how to get in a new ride that's right for you.
Develop a Budget
According to auto experts Edmunds, the average new car monthly payment reached an all-time high in August 2018 at $532, with loans the duration of 72 months. With such a long-term commitment, it's important to ensure you can easily meet the due dates and even pay ahead without straining your savings. When planning a budget, make sure to leave room for higher insurance premiums, personal property taxes, fuel consumption and maintenance fees.
Research Models
When researching different vehicles, make sure to consider more than just the model and its features. It's a good idea to contact your insurance agent to discover how a new car will impact your premium. Also, talk to local mechanics or the dealership about approximate service charges. Maintenance for new vehicles can be surprisingly expensive. Make sure routine services fit into your budget.
Credit Score and Financing
It's a good strategy to walk into a dealership with an approved loan. You will gain more bargaining power because the salesman may feel more obligated to make a better deal since they can't use financing as a selling point. To get the best rates, ensure your credit score is in good shape and any errors have been disputed and corrected.
Prepare a Down Payment
Many buyers use a trade-in to substitute a down payment. However, to significantly lessen the loan amount, you should plan to present a portion of the expense at the time of purchase.
According to credit experts Experian, you should put at least 20 percent down to protect yourself from the depreciation of value that occurs to vehicles.
Research Online, Hit the Lot
While the convenience of sitting at home to research, negotiate and sign on the dotted line is ?a unique way to buy a car, it is a good practice to look at different models in person and work with someone you trust.
With a combination of new technology and good old-fashioned dealing, you can make a great deal on a new car.
When Researching Online
Your first step in researching online inventory is to contact a dealership's internet salesperson. Most websites will post the asking price front-and-center, but don't be surprised to find a few dealers who insist you contact them for a quote.
Most of the time, they will promptly respond with an email or personal phone call. This is when the negotiations begin. Keep in mind, the MSRP on the windshield of a vehicle may be different than the online price, as online departments are more apt to offer a discounted price to catch your attention.
When Visiting the Lot
The value of a face-to-face interaction in the car-buying experience is still a powerful part of the transaction. A salesperson can give you advice on different trim configurations, drivetrains and features, and may be able to show you different cars on the lot.
Another important aspect is understanding the paperwork presented to you if you are financing through the lot. It can be easier to digest the legality of the terms when someone is there to answer questions.
Putting the Two Together
Remember that online research is best complemented with a trip to the lot to see your new potential car in person.
By conducting online research, you can walk into a transaction prepared and feeling like you understand everything about the car you're buying. Let your knowledge guide the conversation to find the best deal for you on the lot.
Smartest Features of 2019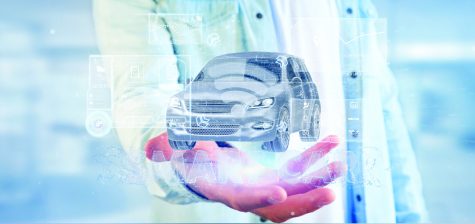 One of the most fun aspects of buying a brand-new car is getting the latest and greatest features. New models in 2019 have taken great strides to boost safety, entertainment and performance abilities. Here are some of the most cutting-edge technologies featured on popular models.
Audi A8: Active Suspension
Many vehicles offer an assistive braking system to avoid frontal impacts. A series of sensors and cameras relay hazards and work with a computer to apply the brakes. It's a great tool to prevent accidents.
Audi's newer system takes things a step further by sensing side-impact collisions and automatically raising the vehicle's height using an active suspension that will cause the incoming car to collide with more rigid parts of the Audi. This is a welcome feature for parents, as the National Highway Traffic Safety Administration says side impact accidents are the deadliest for child passengers.
Lincoln and Ford: Evasive Steering
This is yet another leap forward in safety helped by cameras and radar sensor technology. The manufacturer uses automatic emergency braking to improve accident avoidance but now offers an evasive-steering assist to help drivers maneuver around slow or stopped vehicles in their path. While the system won't take the wheel for you, it does provide help to keep you from overturning or spinning when an evasive swerve is performed. You can find this beneficial technology on the new Ford Edge and Lincoln Nautilus.
Mercedes CLS: Slide System
New models of the four-door coupe come with a feature called the Pre-Safe Impulse Slide System. When the car's computer anticipates a possible impact, the seats nudge its passenger sideways to shift their bodies and prepare for impact. This is paired with the innovative Pre-Safe Sound function which emits a rushing sound throughout the cabin to warn that an impact is imminent. Together, the features help to prepare drivers to brace and protect themselves during an accident.
GM: Tailgate
For years, tailgates simply went up, down and even sideways, and that was fine, right? Not anymore. GM's new tailgate can be manipulated into six positions to accommodate different shapes and sizes of loads and even offers its own step to easily access the bed. It can be found in the 2019 Chevy Silverado and GMC Sierra.