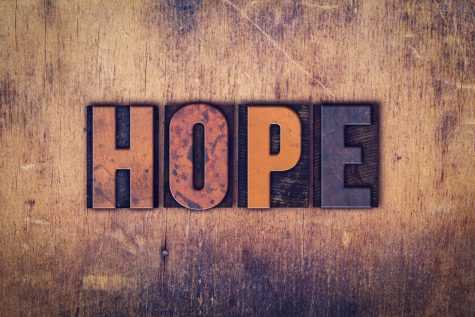 Fifty-one years ago, shots rang out at the Lorraine Hotel in downtown Memphis, Tennessee killing a King and threatening the Dream he envisioned that someday we would live in a country where we would be "…judged not by the color of our skin but by the content of our character."
Over the decades, there have been strides made towards equality and many doors previously barred to Black people in America have been pried open through activism and the hard work of social protest, legislation and advocacy. And, yet, in the past week several Black Churches have been burned down to the ground in Louisiana, triggering the trauma of the historic anti-Black terrorism that ignited the Civil Rights Movement led by Dr. King in the 50s and 60s.
During the past decade the Southern Poverty Law Center (SPLC) has documented a significant rise in white supremacy and white supremacist hate groups in the United States. Although Dr. King oft quoted author Theodore Parker when he said, "The arc of the moral universe is long but it bends towards justice", that sentiment feels almost empty in this moment.
In contemporary America, the veracity of that aspirational philosophy continues to be tested to the limits of the reality in which we live. For many of us, our hope in America's promises and aspirations has caused a sense of weariness and disappointment as we continue to lose out to the overwhelming power of the facts on the ground as we see them.
Voter suppression and intimidation is still a THING 54 years after the Voting Rights Act was signed into law. In fact, the Supreme Court rolled back some of those specific protections of the law in a 5-4 decision in 2013.
The U.S. government is currently holding children and families in internment like encampments at the southern border, not unlike the internment camps of the 1940s that illegally incarcerated Japanese Americans due to a manufactured hysteria and xenophobic fever during World War II.
There are people fleeing violence and authoritarian rule in their own countries, who are seeking asylum in the United States, as is their right under international law. And the U.S. government is blocking them, turning them away and denying them their right to have a hearing and determination of their status in a timely and humane way.
There is a crisis, although completely manufactured by U.S. policy at our southern border, a policy that is eerily similar to the heinous and racist policies of our past.
Hope becomes an illusive thing to hold on to when America continues to slip backwards into the dustbin of history to reclaim what many of us thought we had conquered. The untenable disparity in equality, justice and humanity with which America, as a nation, historically has treated people based on their race, national origins, religion, or whom they love is
clearly NOT in the past. It is very much a part of our present when the "Powers that be" can continue to wield that power to re-energize a legacy of racism, xenophobia and inequality.
When the call to elevate our discourse and appeal to our "higher angels" falls flat and our "HOPE" is called into question by a new upsurge in racial division, violence and xenophobia, do we continue to pretend hope is enough?