By Amandalyn Vanover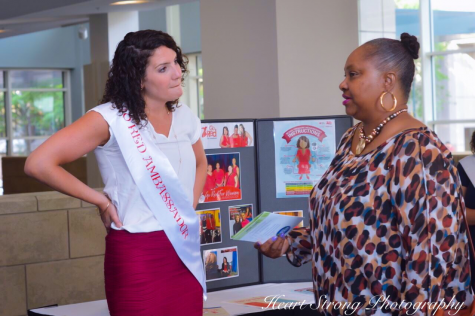 Dionne Henderson, Community Impact Director of the American Heart Association, met with me to talk about the upcoming 6th annual Richmond's Jazz Up Your Health – Power to End Stroke Jazz Night.  
She informed me that the American Heart Association and Bon Secours Richmond Neuroscience Services have teamed up again to present the 6th annual Jazz Up Your Health – Power to End Stroke® Jazz Night. It will be held on May 23 from 5:30 pm to 8:30 pm and is put on in an effort to teach people how to spot a stroke F.A.S.T. and how to work together to end stroke. 
This free Richmond community event is open to all people interested in learning about stroke.  
"There will be stroke education, myths busted, discussions held, live workshops, line dancing, health screenings, stroke survivor testimonials, a scrumptious dinner, and of course, LIVE jazz music is on the menu for the evening too." – Dionne Henderson 
The event outgrew typical venues two years ago and is now held at the Richmond Convention Center to accommodate the ever-growing high turnout of participants. Miss Community Clovia will be hosting again this year, and back by popular demand is J. Plunky Branch of Plunky & Oneness, who will be headlining the music scene.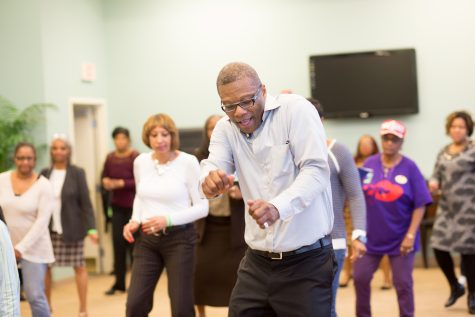 This free community event features a number of educational and entertaining activities. Richmond's King of line dancing Kernel Patton will be at the event again ready to kick up his heels with you. There will be raffles, live jazz music, educational workshops, routine health screenings, and personal access for all people to interact with Bon Secours cardiovascular and stroke professionals.  
Previous years have proved to be loads of fun for everyone who had the joy of participating! Check out a couple of AHA's photos from last year's 5th Annual Jazz Up Your Health event!! 
Why is this event so important? Well, did you know stroke is the number 5 killer of men and women in the United States? Are you aware that most people who suffer from a stroke are also suffering from high blood pressure? With that in mind, it seems shocking that nearly one in six American adults with high blood pressure are not even aware they have the high-risk condition. 
It is also true that women suffer from stroke more often than men. In fact, about 55,000 more women suffer from stroke each year than their male counterparts. Stroke kills more women than men every year too. One of every five women will suffer from a stroke at some point in her life. 
Women are not the only target of stroke. Black people are nearly twice as likely to have a stroke than whites, and are more likely to incur a stroke at a younger age than them too. Non-Hispanic black people ages 45 to 64 are two to three times more likely to have a stroke in comparison to white people. The double whammy hits the black adult woman. The bad news doesn't stop here. 
African American and Hispanic stroke survivors are more prone to become disabled and have challenges with daily living activities than non-Hispanic white people. No matter the age, everyone affected by diabetes has an increased risk of stroke. Unfortunately, it is shown that African Americans, Latinos/ Hispanics, and other ethnic minorities bear a disproportionate burden of diabetes cases in the United States.  
Additionally, black children across the United States are prone by more than two times the risk of stroke in comparison to white children.  
All of these staggering numbers make you stop and think. Are you aware of how to identify a stroke and do you know when emergency help is needed? Are you educated about the signs and symptoms of a stroke? If you don't know how to recognize a stroke, then please make it a point to attend this highly beneficial free event. You never know, you may learn the tools to one day save your own life or that of a friend or family member.  
There is no other medical condition where seconds literally mean the difference between life and death. Or the difference between brain damage, disability and recovery. Don't miss out on this important learning opportunity to save lives in the future.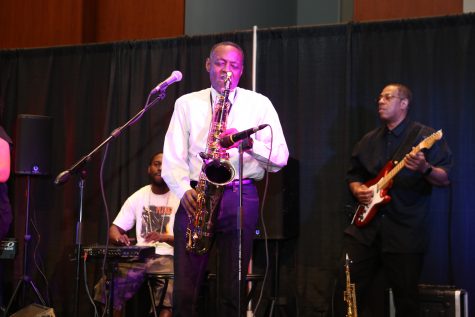 Mark your calendars now! Come out Thursday, May 23, 5:30 p.m. – 8:30 p.m. to the Richmond Convention Center, located at 403 N 3rd Street, Richmond, VA 23219. While this event is free to the community, space is limited, and registering in advance is definitely recommended. 
There are many workshops which will take place that you will not want to miss. They include a Survivor/Caregiver Workshop, Simple Cooking with Heart Workshop, Line Dancing with Kernel Patton, Finances After a Medical Event, Managing Your Risk Factors Workshop, and Ask a Doctor general health questions. 
For more information about this event or to register, visit www.heart.org/RVAJazzNight or call the Richmond American Heart Association at (804) 965-6554.  
You can also keep up with the Richmond branch of the AHA on Facebook by visiting facebook.com/RichmondAHA/ and on Instagram by following instagram.com/richmondaha/.