By Nia Simone McLeod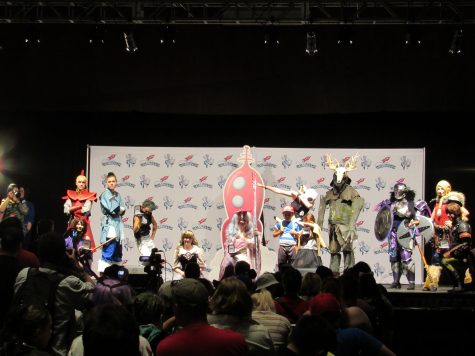 Described as the "greatest con in the galaxy", GalaxyCon Richmond brought the best and brightest of pop culture to the Greater Richmond Convention Center. It was a celebration of pop culture that brought together creators and fans to celebrate the art of creativity. Celebrities from all walks of life including movies, television, comic books, and anime, came to the River City and gave Richmonders a sneak peek into their lives as entertainers and the production of their favorite projects.
Throughout the weekend, dozens of celebrities visited GalaxyCon Richmond to meet and greet their fans. The celebrities included Peter Capaldi from Doctor Who, Ralph Macchio from The Karate Kid, Linda Blair from The Exorcist, and Kel Mitchell from All That. Each celebrity featured at the event held Q&As that were open to questions from fans, conducted open meet and greets, and participated in professional photo ops.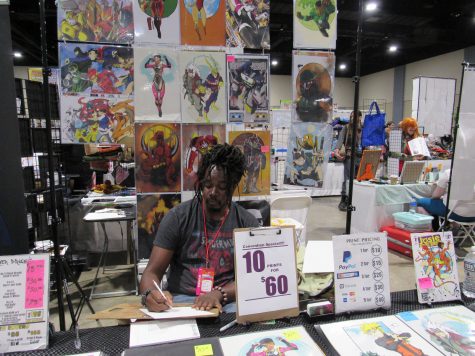 One of the celebrities who participated in a Q&A was John Wesley Shipp. Shipp is most well-known for playing the lead character Barry Allen on CBS's The Flash. The series began in 1990 and lasted for one 22-episode season. Shipp also plays a multitude of characters on The CW's 2014 reimagining of The Flash, including Henry Allen, father of the title character.
The Norfolk-born actor is a frequent visitor of conventions across the nation and prioritizes the connections that he has made with fans over the years. Coming up on the 30-year anniversary of The Flash, Shipp says that bringing generations of families together is one of the best parts of being a part of the franchise, "It is quite often an emotional experience. They say they have fun memories watching the original show with their dad and now they are watching the new show with their kids. They tell me that 'You're the thread that runs into that experience of my life.'"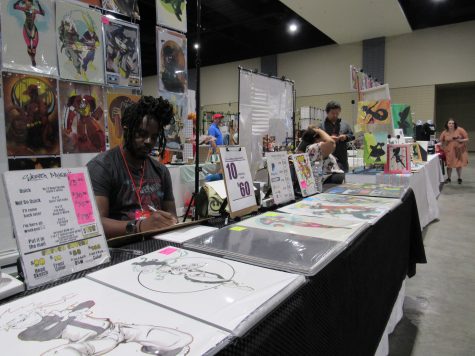 Shipp feels grateful to be a part of his fans' lives, "How can I not respond to that? How can I not be anything but deeply grateful to be put in this position? It's nothing that I ever expected, but it feels good being here."
From sunup to sundown, community-run events and panels were taking place as a part of GalaxyCon Richmond. Some events were looking to give guests an inside scoop of the business behind comic books, movies, and anime, while some were focused on providing fun and entertainment.
The Carolina Manga Library offered over 5,000 anime and graphic novels for guests to explore. Professionals within the comic book and cartoon industry, like voice actors and animators, discussed how they came into the business, and how guests can follow in their same path. Podcasts near and far held panels and discussions about the intersections of race, gender, and geek culture. The event also held large video gaming and tabletop gaming competitions for fans to compete with one another. GalaxyCon Richmond was a diverse weekend-long event that looked at geek culture from as many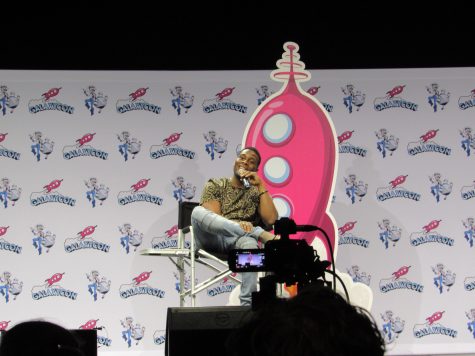 different perspectives as it possibly could.
GalaxyCon Richmond also celebrated the wonders of cosplay. The event invited its guests to "show up in costume" and its guests surely did not disappoint. No matter where you looked throughout the event, many different fans were dressed as their favorite movie, comic book, video game, or cartoon character. From Merida from Disney's Brave to Nickelodeon's Danny Phantom, GalaxyCon Richmond's guests expressed their love for their favorite series by showcasing their craftsmanship in a costume of their own. One of the biggest events of the day was the convention's runway costume contest, which invited cosplayers to come on stage and strut their stuff for trophies and accolades alike. The competition praised individual cosplayers, groups, as well as children.
Along with celebrities and back-to-back events, another part of pop culture that was celebrated at GalaxyCon Richmond was the artists that are constantly inspired by it. Dozens of these artists took over the Greater Richmond Convention Center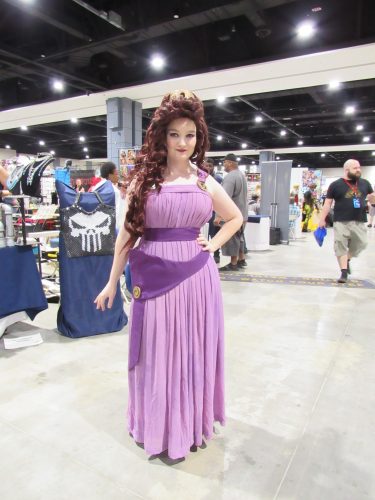 and composed their "Artist's Alley". Selling everything from prints of pop culture icons to IRL versions of video game weapons, the convention center was transformed into a marketplace of art inspired by pop culture.
One of the artists featured in the GalaxyCon Richmond's coveted Artist's Alley was Charlotte, North Carolina-based artist Wolly McNair. McNair is an illustrator and graphic designer whose client list includes Nike SB, Archie Comics, and Game Informer. A 15-year veteran of conventions, McNair says that the community that he interacts with during conventions inspires his work, "It is good to see so many diverse people from different backgrounds. The community is very supportive of each other. Everybody has friendly competition and the desire to push each other."
McNair continues, discussing the power of art, "I always get to meet new people. People that if it wasn't for this world, I may never cross paths within day-to-day life. You get to see that something as simple as art can bring people together."
Richmond-based author Clay Astroman began showcasing his art at conventions five years ago. He is the author of a series of books named Spooky Basement that is inspired by 80s and 90s horror tropes. "One of my favorite authors is Robert Hamburger, who did REAL Ultimate Power: The Official Ninja Book. That book's really good. It's all just nonsensical,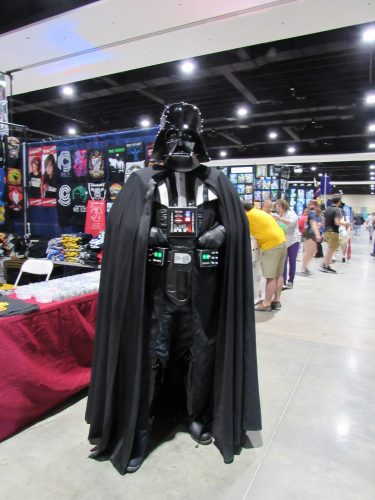 absurdist humor. He stopped writing, and I loved his book so much that I wanted to write something inspired by it. I just wanted it to exist."
GalaxyCon Richmond is where the many communities of pop culture intersect. Creators, celebrities, and their fans are brought together to showcase their love for projects of the past and present whether it is a blockbuster movie or an indie film. GalaxyCon Richmond also provided a platform for the next generation of artists, who may one day host a Q&A of their own. Showcasing over 300 hours of diverse programming and content, GalaxyCon Richmond showed exactly why it's called "the greatest convention in the galaxy."
Illustrator and graphic designer Wolly McNair can be found throughout social media on Instagram and Facebook. You can support the artist through his TeePublic store or through his website, Rebel Star Studios.
Author Clay Astroman can be found throughout social media on Twitter and Instagram. You can support the artist through his website, Amazon, Barnes and Noble, and anywhere else books are sold.