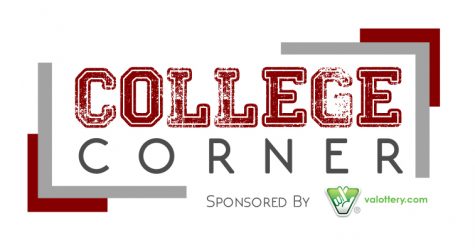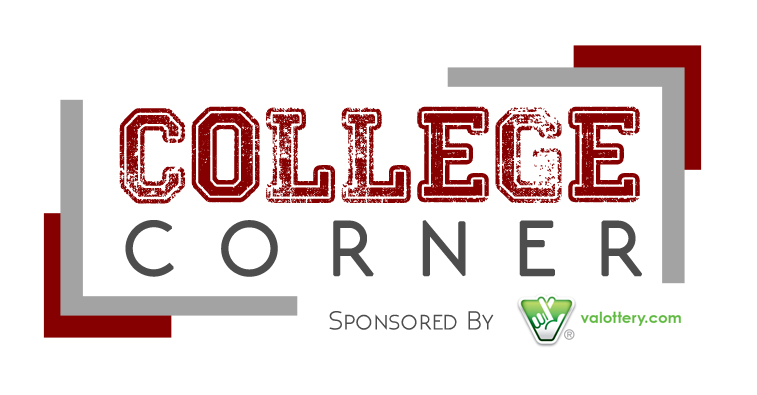 ---

Students Are Welcomed to The Richmond Endeavor, UR's Freshmen Living-and-Learning Experience
By Madyson Fitzgerald
Living-and-learning programs are a popular year-long experience offered on many college campuses throughout the country. They've proven to be an effective way of providing freshmen with a smooth transition into college life, along with offering interesting courses and chances to create lasting relationships.
The Richmond Endeavor is a living-and-learning community for first-year Spiders at University of Richmond. The program is
"designed for students to create meaningful bonds and friendships with their fellow classmates, develop a relationship with a faculty member during their first year at Richmond, and connect their interests both inside and outside of the classroom,"
according to The Endeavor's website. The Endeavor includes early academic advising by faculty members, the "Roadmap to Success" pre-orientation experience, an upperclassman peer advisor to guide new students through their year, a variety of engaging courses and the opportunity for freshmen to live as a cohort in Lora Robins Court, one of the first-year residence halls.
The six courses offered in The Endeavor are Crusades and Holy Wars: Then and Now, Endeavor to Change: Calculus I, Geographic Dimensions of Global Development, The Rights of the Criminally Accused, Slavery in Contemporary Imagination and The World and The US: Global Perspectives of America, Past and Present. Courses hold 16 spots for entering Endeavor students to fill and are taught by seasoned professors with both experience and knowledge on the topic at hand. In fact, many of the professors have published articles and journals on their research.
Khushi Basnyat, an incoming Spider out of Charlotte, North Carolina, chose Global Perspectives of America as her course for the year. "I chose U.S. and the World because I have always been curious about the world around me. I especially find international studies really interesting, so I thought it was a good course for me," Basnyat explained.
She also said that she hopes the Endeavor will impact her experience at U of R through the relationships she builds.
"The Endeavor will allow me to establish connections with a close-knit community who I will hopefully be friends with for my four years there. I hope to meet a lot of new people, get the full college experience and establish bonds," Basnyat said.

Living-and-learning communities have much to offer in regard to new student acclimation and is listed on the Association of American Colleges & Universities list of "High-Impact Educational Practices." One goal of these programs is to practice applying classroom concepts to real life situations. The AACU explains that "learning communities are to encourage integration of learning across courses and to involve students with 'big questions' that matter beyond the classroom."
Incoming freshmen are guaranteed new relationships in a close community within a larger campus. It also offers early connections with faculty as soon as students step foot on campus, and thus builds academic confidence before classes even start. Living-and-learning communities "foster community, diversity, and engaged learning."
Jackson Engstrom, another prospective Endeavor student from Little Rock, Arkansas, said that he believes the experience will foster his passion for learning. "I'm hoping to be surrounded by people who are truly passionate about learning. I chose to be in a living-and-learning community because I don't want the learning to stop once we leave the classroom," Engstrom said.
"I think the Endeavor will give me a deeper understanding of the world because the line is blurred between what is my classroom and what isn't. Each person who participates in Endeavor will bring their own viewpoint and opinion, which will strengthen my own knowledge."
Freshmen accepted into the Endeavor program will move in early, on August 18, for the "Roadmap to Success" pre-orientation. This experience includes various short courses for students to take part in. Upperclassmen orientation advisors, cleverly called Navigators, participate in the four-day program as well, leading the freshmen throughout the Roadmap. In addition, students will have the opportunity to explore the city of Richmond, join social events with other pre-orientation groups and participate in Roadmap reunions throughout the year.
The "Roadmap to Success" ends on August 21, directly followed by New Spider Orientation, which includes all incoming freshmen and transfer students. This orientation lasts through August 24, and classes begin on the 26th.
However, living-and-learning communities at U of R don't stop there. After the first year, students can enroll in the Sophomore Scholars in Residence program and Themed Communities, the latter of which are more common for upperclassmen. Both aim to bring together a diverse set of students to enhance learning both in and out of the classroom.
University of Richmond offers first-year students a great opportunity to become accustomed to life on campus with The Richmond Endeavor. These living-and-learning communities truly help in creating early connections and opportunities for passionate Spiders, ready to jump into the web!
Photos provided by the University of Richmond.
(In the first, students are walking through campus; in the second, they're on a city excursion.)