---
By: Amandalyn Vanover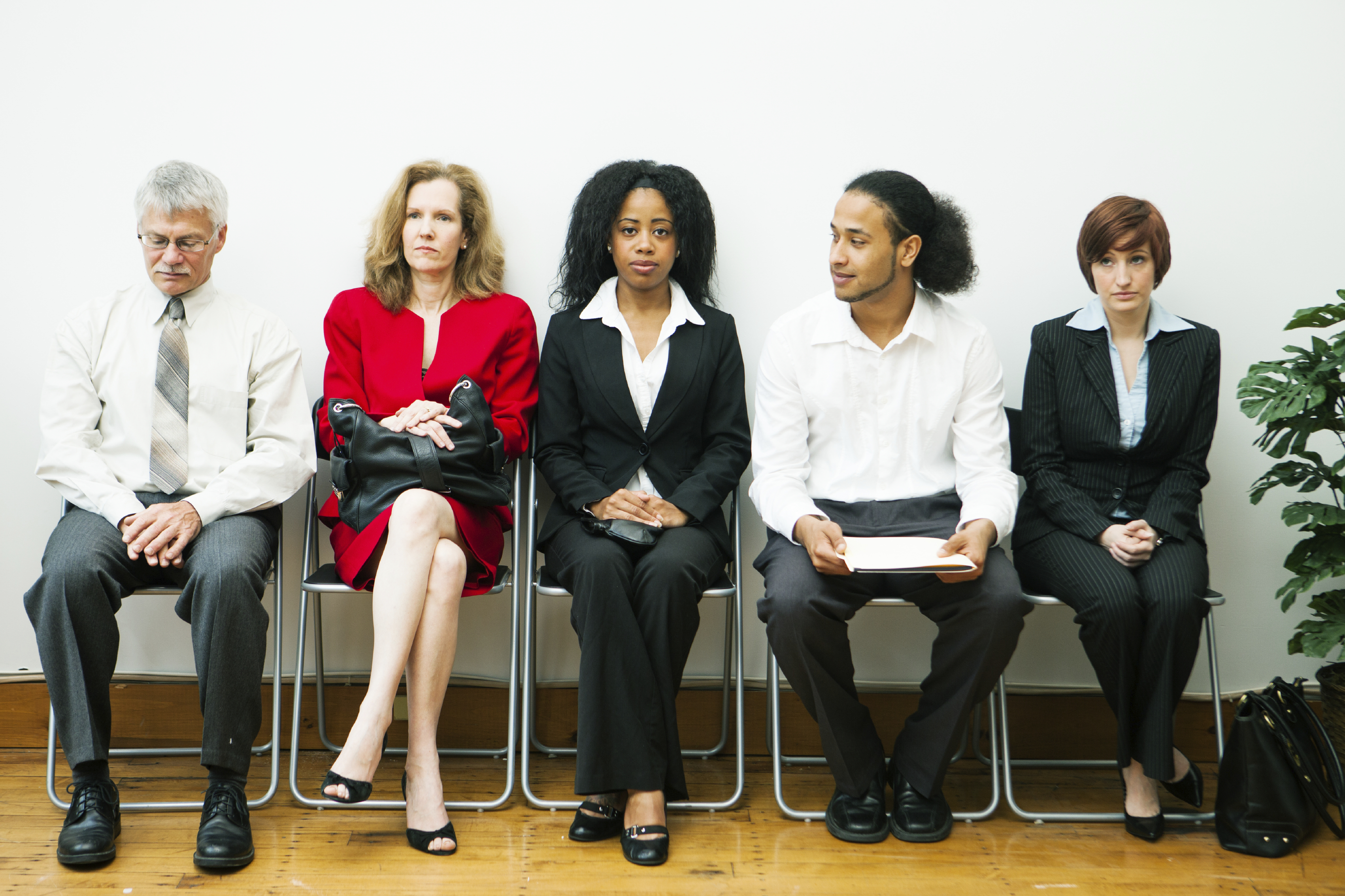 Unemployment is at an all-time low and is a perfect opportunity for individuals to climb higher on the pay and job satisfaction ladder. As a public service, Urban Views is adding a new feature called 'A Better You.' It is our Workforce Enhancement Feature.
It will cover various training and career advancement classes, courses, and programs offered by community colleges, for-profit schools, and governmental organizations. We will also interview corporate leaders and human resource professionals, as well as inform readers of trends and growth opportunities. A Better You will focus on helping our neighbors in the Greater Richmond area move further ahead in their desired career paths whether that is pushing forward towards reaching a corporate, small company, or entrepreneurial goal.
---
We Encourage An Interactive 'A Better You'
Urban Views is serious about helping you attain your own Better You. We will be publishing this column to provide you everything mentioned above plus workforce development tools, articles, tips, and guides sprinkled in here and there. We encourage and welcome your feedback, comments, questions, requests, and suggestions for the Better You Workforce Enhancement Feature. After all, the intent of this column is to help you specifically with your career management succession and climb towards higher job satisfaction, so please feel free to email us at Urban Views if you think we can be of assistance. We'd love to hear from you.
The First Step of Action in Career Management Isn't What You Think
When most people think of a career or job change, the first thing they take action with is their resume. Taking action on the resume as the first step is a crucial mistake. It's a huge no-no that people make the mistake of doing over and over again. And they will continue to do so. What should you do instead? A career assessment comes as the opening act of a career or job change every single time. This is very important. No matter who you are, what your background is, what your education level is, or what jobs you have had in the past (even if you've never had a job), a career assessment is instrumental in finding your perfect fitting job. It is only then your resume(s) and cover letters can be properly designed towards the future goals and the job you have in mind versus inserting boring tasks, duties, and unnecessary information in the resume typically glossed over by computer programs and hiring managers.
Are You Where You Want to Be?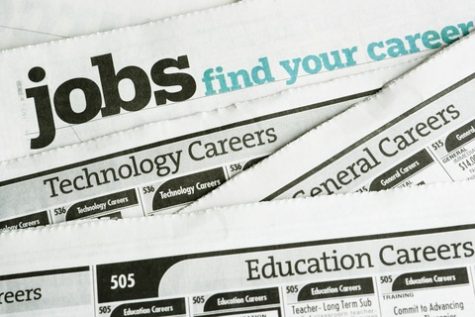 And because unemployment is at an all-time low in 50 years (3.6% across the United States), I'm assuming most of you probably already have a job. But are you happy with it? Are you getting up and going to work just so you can get a paycheck to pay off your bills or are you jumping out of bed getting to fulfill your passions every single day? Do you want more out of your everyday job? Do you dream of running the company where you work? Do you dream of starting your own business, or are you already in your dream job skipping to work? Perhaps you want to change career paths  altogether but don't know where to start to make it happen
Better yet, ask yourself this: are you getting paid what you are worth? Do you contribute value through your efforts and if so, are you being recognized and rewarded? Unless you already have it all, you are waiting in line for a Better version of yourself. It's time to stop waiting. Waiting isn't going to do anything but cost you precious time, money, and your soul. And you can't ever get back the pieces of lost time.
Career Assessment
Now it's time to rewind to the earlier topic of career assessments. Several reputable ones are available at no charge, or you can meet with a career counselor at a private organization to do the evaluation and then discuss your future career goals in a one on one meeting. You may also choose to go to a local college. Part of the admission process includes a career assessment and individual career coach who works with you through the duration of your time at their institution. If you have been considering enrolling in some educational courses at the local college, this may be your sign.
Career Assessment Results Drills Down to Careers, Jobs to Fit Your Personality, Skills, Traits
The advice about a career assessment applies to new grads, millennials, the unemployed, empty nesters rejoining the workforce, and retirees alike. Did you know that according to the Dept. of Labor, the 65+ age group is the fastest growing segment of the working population? So, definitely, don't let age or even circumstance hold you back from exploring and pursuing a different career path. Plus with unemployment being so low, the outlook on hiring is exceptionally positive, meaning you can make a play for your new dream job now and the likelihood of you landing it is more than just a possibility but is honest to goodness reality (if you're qualified or nearly qualified, of course).
Jobs Are Growing, Industries Are Growing, Options Are Endless
Some of the most in-demand career fields are STEM-related, with engineering jobs starting out around $70,000. Physical therapists remain as in-demand as ever, with $63,918 as the average starting wage. These are a couple of examples, as there are hundreds of thousands of in-demand jobs around the nation requiring motivated people just like you to fill them.
Forget About Previous Career Assessments, They're Old News
If you have completed a career assessment in the past, please don't think you are exempt from doing one today. You certainly need to do one if you haven't ever done one at all. Whether you did one a year ago, four years ago as a freshman, or over a decade ago, you need to do a new one and for a variety of reasons. One – there has been a multitude of new career fields added since your last assessment, many of which you don't even know exist. Two – your skillsets have grown and evolved. Three – your character traits, desires, wants, wishes, and other attributes have changed too.
Seeing Is Believing? Results Show What Passions You Through Future Career Days
Once you get your career assessment results, you'll honestly know what drives you in the mornings. You'll see the career your skills, interests, attributes, personality, and character traits were meant to line up best with for a Better You every single day. Don't you want to use your inner passions for more rewarding, fulfilling days ahead? This mode of self-assessment called a career assessment is critical to reaching a better you, and ultimately will lead to a better life – who doesn't wish for that?
Let's Get It Done Today, Why Not Right Now? Jump On In
The best time to get started on your career self-assessment is today, in fact, right now if possible. Take time during your lunch or set aside the fifteen minutes to an hour or so this evening to proceed with the search for your made-just-for-you-career. In other words, either complete the assessment or make your appointment with a career counselor. You will feel a strong sense of accomplishment and have a smile on your face after finishing the first step of action towards reaching a Better You. And as for that, you've completed the first goal towards changing your future. That's amazing and exciting! Congratulations to you, a job well done! Not everyone has the ambition to push through and do it.  Until the next time!
---
Local Private Career and Coaching Assessments
---
LaMountain & Associates
1350 Westwood Avenue, Unit 505
Richmond, VA 23227 – Phone: 804.355.3874
Complimentary Consultation – 30 minutes click here
---
The Brownmiller Group
5318 Patterson Ave, Ste D
RVA 23226 – 804-288-2157
To schedule a free consult, send an email to brownmillergroup@gmail.com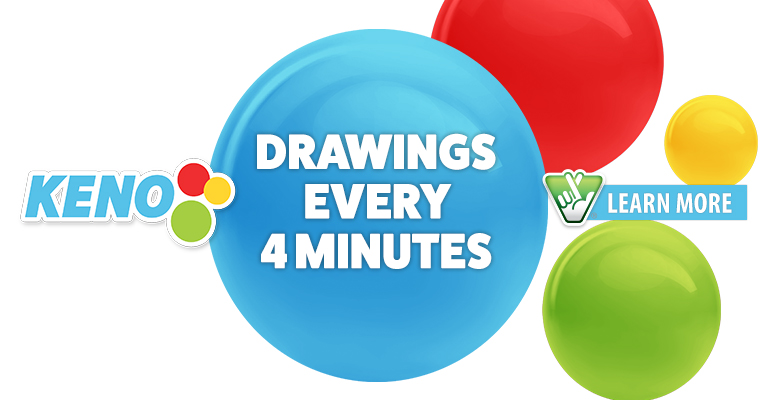 ---
Virginia Workforce Connection
Career Connection – Career Explorer
---
Local Educational Career Services
Bryant & Stratton Career Coach Career Assessment
---
Free Government Resource – One-Stop Career Website
US Department of Labor Career One Stop Career Assessments
---
Online Free Career Assessments
The Holland Code self-career assessment examines a person's suitability with different careers by exploring six occupational themes: Artistic, Conventional, Investigative, Realistic, Social, and Enterprising. The test is set to identify your top area of interest and how it compares to the other areas, as well as how it compares to the other career interests. The test has 87 questions, clocking in at 20 minutes.
16personalities assessment is a short test taking less than 12 minutes to complete and starts off with the Myers-Briggs dichotomies, adding archetypes from Jungian theory plus a few thrown in from the Big Five. You'll most likely learn if you are an introvert or extrovert when you take this assessment. Plus, at the end, you'll get a cool name designated from one of the 16 personality name types, such as "Defender,' 'Commander,' or 'Mediator.'
Myplan.com – This career assessment helps you to identify what motivates you, as well as pointing out what is important to you in your career path. It ranks different work aspects. The results encourage you to consider different jobs, industries, and fields you've not previously looked at before. The results produce a list of nearly 740 jobs ranked in order based on how they suit your style. Not bad for free, so don't feel pressured to purchase.
Myers – Briggs Type Indicator Assessment is one of the most well-known career tests and the results are one of each four-letter types (ESFJ or INFP, for instance). The assessment is used to identify basic preferences for each dichotomy (four of them, such as extrovert and introvert) and describes the different 16 personality traits. The full-fledged real test is $50, but most people are fully satisfied with the free version.
---
Sharpening Your Skills In the Background
While you have time on the backburner, it never hurts to take advantage of low-cost and free online educational classes and courses available to the public. They are an obvious win-win. An enormous range of classes are available to you online, including computer programming, social media marketing, writing, computer science, social sciences, humanities, and even HTML5 and CSS Fundamentals. They are typically self-paced courses and usually only cost around $99 if you want the assignments and exams graded.
---
Our Next Meeting Together
The next time we get together in the A Better You column, we will discuss and go over in detail what 2019-2020 resumes and cover letters look like, include, entail, what they do not include, their relevant tie-in with Linkedin, plus we will go through full resume building tools, local professional freelance resume writers, and free local resume help. We'll interview a professional hiring manager at a large corporation in town to get his biggest tips on building the best resumes, learn what gets his attention in resumes, what he looks for, what turns him off, and how to avoid making the worst resume mistakes. Make sure you catch it when it comes out, as the article will be packed with critical information and tips you won't want to miss out on!
---
For A Kick-Start In Career Assistance To A Better You with GoodWill Career Services
If you are too excited to wait for your career progression or simply need to get moving faster than that of the Better You series, you can kickstart a plan into action by contacting one of the Goodwill Employment Centers of Virginia right here in the City of Richmond. There is also a location in Petersburg. The addresses to them are included below. They have a great number of full-career multi-faceted services available to the general public in regards to full employment and career services. A career assessment is one of the services they provide to you for no cost. Give them a call today or go to their office today for help with your new career search.
(Brand New) Goodwill Richmond Community Employment Center
Address: 6301 Midlothian Turnpike, Richmond, VA 23225
Phone: (804) 521-4918
Hours: 8:30 a.m. – 4:30 p.m.
Goodwill Northside Community Employment Center
Address: 2606-B Chamberlayne Rd Richmond Virginia 23222
Phone: (804) 823-2787
Hours: 9:00 a.m. – 4:00 p.m.
Goodwill Petersburg Community Employment Center
Address: 65 Crater Circle, Petersburg, VA, 23805
Phone: (804) 451-1773
Hours: 9:00 a.m. – 4:00 p.m.
The Goodwill Community Employment Centers provide local job seekers with resources, information, and tools needed for gainful employment. Their team of professionals will help you to find a job.
The full range of services include:
Resume/interview help.
Job application help.
Employment leads and events.
Hiring Fairs and career planning services.
Career management skill assistance.
Vocational assessments.
Financial education resources.
Training programs for people ready to up their skill level.