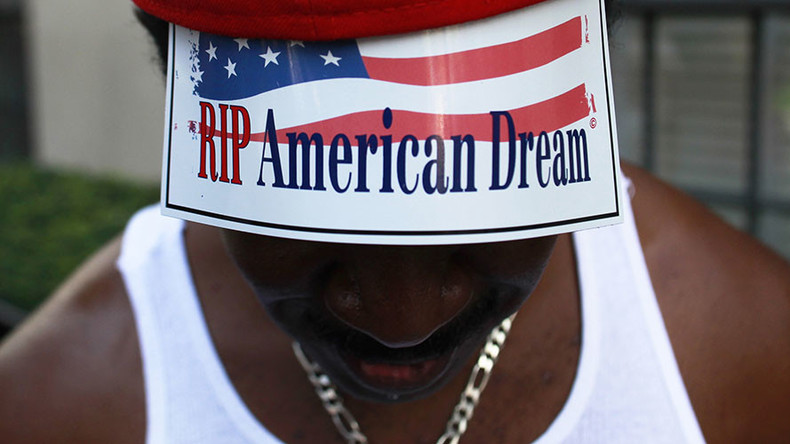 Patrick Henry at Saint John's Church in Richmond's Church Hill neighborhood in 1775 when he said, "Give me liberty or give me death", encapsulated the resolute call for liberty vs. subjugation under British colonial rule. These words still reverberate throughout the American cultural landscape, today, as Americans of all stripes and hues, all ethnicities and persuasions consider the price of Freedom and the cost of Liberty on a holiday that is supposed to celebrate America's Independence. The 4th of July commemorates the signing of the Declaration of Independence when in 1776, the United States became a sovereign nation fully liberated from the King of England and Colonial rule.
As a nation we commemorate the sacrifices made throughout our historic struggle to be liberated; however, as We the People of the United States of America, the Struggle is far from over and our quest for Liberty, Freedom and Justice is yet to be resolved. Although in more recent years our historic legacy has been interrogated from multiple perspectives and through many cultural lenses, many Americans still do not want to engage in the actual facts of our national history and would still rather maintain the oft-told version of that history which is, fundamentally, purely heroic, intentionally benevolent, and of course, exceptional.
For decades, U.S. History has been told from a one-sided monolithic perspective that looked at how our nation was built as a heroic journey under the most courageous and selfless leadership of our founding fathers. These incredible men who carved out the Dream of America and elevated a nation to the highest heights of American "exceptionalism."  We are told that they valiantly pursued freedom, making these great achievements with the type of grit and glory like none other before them. That's why we pledge allegiance to our flag. That's why we sing God Bless America. That's why we celebrate the 4th of July as our Independence Day. But this independence, liberty, freedom and justice are NOT for ALL people and they never have been. That is the myth of the American story. That is why we do not ALL celebrate and we do not All sing "Oh say can you see…," because for many Americans the dream STILL remains unrealized.
This week, we watched as the President of the United States represented all of us on the world stage and embraced, with an open hand, some of the world's worst dictators and human rights violators, diminishing further America's so-called high moral standing in the world. We have watched the cruelty of closing off options for those seeking legal asylum in the U.S. as refugees and migrants who have no other option but to risk their lives and the lives of their families looking for the same liberty, freedom and justice as many others who have come to these shores before them. We have seen babies, children and youths separated from their families by the United States Customs and Border Patrol and then incarcerated in prison camps without adequate care to meet their most basic human needs. We continue to see the ineptitude of our legislative bodies to fix our broken immigration system and afford people who have been living in the United States as "Dreamers" a pathway to citizenship.
The inequality of our laws, court systems and public policy actually keeps people from partaking in the liberty that our Declaration and Constitution espouse. And yet, we continue to proclaim "…with Liberty…and Justice for ALL…" as the truth of this nation's creed instead of the "alternative facts" many of us know it to be. For Oscar Alberto Martinez and 23-month-old Angie Valeria Martinez, whose bodies were found washed up on the banks of the Rio Grande River while they were attempting to find a small pathway to that Liberty in the U.S., the end of their quest was Death. This is America! #Dontlookaway