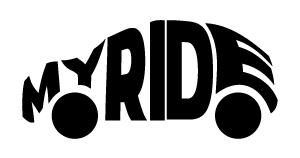 ---
Tiny Crossover Is Brand's New Starting Point for Young Buyers
By Derek Price
Lexus is facing a common hurdle for upscale brands: trying to get younger buyers into the fold. Demographics for luxury-car buyers lean toward the older side for common-sense reasons.
People in a position to buy pricey, high-end cars tend to have years of career experience and a pile of savings.
But if Lexus can offer something appealing to younger buyers, the thinking goes, they'll be more likely to stick with the brand when it's time to move up the product chain later in life.
That's the unabashed reason this car, the all-new UX, exists.
A completely new model for 2019, this car looks and feels different from most Lexus products. Partially, that's to keep it affordable for those coveted younger buyers, with a starting price of $32,150 and a size that feels more like a hatchback than a spacious, brawny crossover.
It's the lowest-priced Lexus by a long shot. The brand's smallest sedan, the IS, starts at $38,560 this year.
It also has a driving feel that diverges dramatically from Lexus' modern direction.
While sporty, exciting coupes such as the RC and stunning LC have breathed new life into the brand's historically comfort-oriented lineup, the UX is geared more toward fuel efficiency and easy parking in urban centers — not exactly thrilling stuff.
I took my tester, a hybrid UX 250h with the very-well-equipped Luxury trim level, on a road trip that involved both urban and highway driving.
While it wasn't uncomfortable on the highway, with a reasonably quiet cabin and refined suspension feel, it definitely lacked that supple smoothness and peaceful, isolated feeling you get in its heavier, more expensive cousins.
Its strong point was clearly in city driving. It felt agile and easily maneuverable in heavy traffic and when whipping into tight parking spots.
It also leaves a good impression for something so small, probably thanks to its gigantic, gaping grille and sleek roofline that catches the eye.
Visually, it screams "I'm driving a new Lexus," not "I'm driving a hatchback."
While the cabin leaves a great first impression, with ample soft-touch surfaces, a contemporary design and Lexus' famously indestructible build quality, you can see some cost cutting on closer inspection. Hard plastics on the center console, for example, are forgivable at this price point.
Other upscale touches, such as the beautifully designed digital graphics in the instrument cluster and the sculpture-like door handles, would seem perfectly at home in more expensive cars.
If the UX has an unforgivable sin, it's the touchpad interface for its infotainment system. It feels fussy and distracting, a major miss in a car that otherwise seems flawlessly designed around comfort and ease of use for the driver.
Will that matter to its buyers? Probably not.
The UX gets the big things right, delivering the flash and polish of a contemporary Lexus at a price that will help many people experience a luxury car for the first time in their lives.
---
A Closer Look
---