By Nia Simone McLeod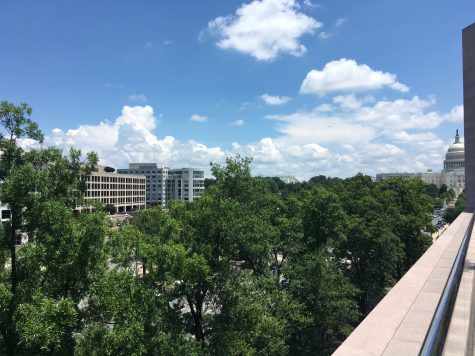 22.8 million. That is how many people visited D.C. back in 2017. From the National Mall to countless restaurant choices, Washington, D.C. is not only a national tourist epicenter but a global one as well.  Since D.C. is such a popular destination for school field trips and solo travelers alike, your travel budget can easily disappear if you are not cautious. As an avid budget traveler, I am always looking for ways to travel to new destinations and save money while I do it. Below, are some of my budget traveler tips so you can maintain your budget and use your time as wisely as possible in D.C.
Always Plan Ahead
A large part of saving while traveling happens before you begin your route. For example, buy your bus or train ticket as early as possible and join their email listing to stay on top of deals and savings from your favorite form of transportation. Bring along a handy, dandy reusable water bottle to stay hydrated and avoid the inevitable expensive bottle of water.
If you are planning on visiting the White House, you have no choice but to plan ahead. In order to visit the people's house, you need to submit a request to a member of Congress at least 21 days in advance of your trip. Planning ahead gives you the best chance of keeping your budget low while maximizing your fun.
Don't Bring a Car
During a day trip, you only have a small amount of time to take in as much of the city as possible. You don't want to spend your time road raging in traffic or searching endlessly for a parking spot. Driving around in downtown D.C. is difficult, to say the least. Forbes Magazine even rated it the second worst city for traffic tie-ups. In light of this, D.C. has solid public transportation systems, the Metro and the D.C. Circulator, that give you easy and low-cost ways to explore the city. (Also, be sure to wear your most comfortable sneakers, as you will spend most of the day walking around.)
Visit the Smithsonian Museums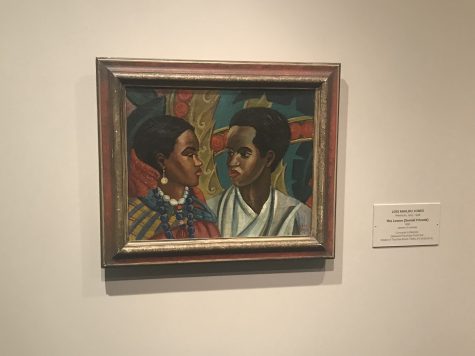 D.C. is a hub of science, art, and culture from around the world. One reflection of that fact is The Smithsonian. The Smithsonian includes eleven museums and galleries in Washington, D.C that showcase a variety of different topics. The best part about the Smithsonian museums is that entry to each of the museums is completely and totally free. Some of my favorites around the city are the Air and Space Museum, the National Gallery of Art, and the newly constructed African-American Museum (unlike the others, the African-American museum may require passes to visit on certain days.)
Beat the Crowd at the National Mall
One of the biggest tourist draws to Washington D.C. is the National Mall. The National Mall has monuments and memorials that are nationally recognized throughout the nation, if not all over the world. They include the U.S. Capitol, Lincoln Memorial, and the Martin Luther King, Jr. Memorial. If you are looking to beat the heavy crowds of school groups and family vacations, try visiting the National Mall in the early morning, 8-9 AM. Depending on when you are planning to leave D.C., visiting the National Mall at night leads to lesser crowds as well. Since the National Mall is a free attraction that is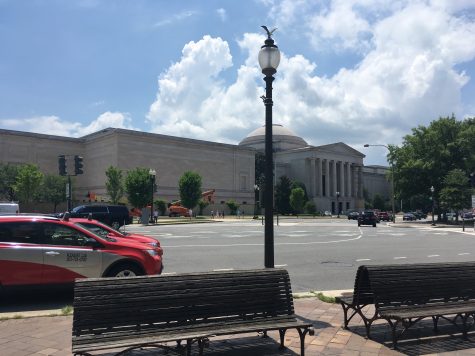 open all day, visit the mall whenever it is convenient for your schedule.
Visit a Festival
Often, one of the largest factors to eat up your travel budget is your boredom. Visiting a festival is a sure-fire way to ensure that you will have a ton of new things to do throughout your day. D.C. has hundreds of free and fun festivals throughout the year. Some of the most popular DC-centered festivals are May's Passport DC, December's National Christmas Tree Lighting, and June's By The People festival.
Catch a Beautiful View
One great way to see the city of D.C. is to get a birds' eye view. The Washington Monument, the city's most popular observation deck, is currently being repaired. But, fear not! There are still many places around the city where you can catch a beautiful view and take an Instagram-ready picture without having to spend a dime.
The outdoor terrace of the John F. Kennedy Center of the Performing Arts is always open to the public and offers a fantastic view of the Jefferson Memorial and the Washington Monument. The Old Post Office Clock Tower also offers a stunning, free view of the city and only requires two elevator rides to get to it.
Take Time to Explore Nature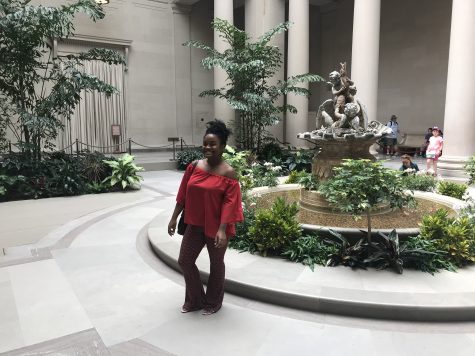 Even though the heart of Washington, D.C. is in the city, there are still many free ways for you to explore nature to your heart's content. The U.S. Botanical Garden describes itself as a "plant museum" and stays open until 5 p.m., with extended hours during the summertime. As mentioned previously, the Smithsonian Museum offers opportunities to learn about every topic imaginable, including nature. Currently, the Smithsonian National Museum of Natural History has exhibits on nature's award-winning photography, narwhals, and ancient fossils.
Need a Souvenir? Shop at a Thrift Store
As your day trip comes to a close, you may want to pick up a souvenir that screams "I went to D.C.!" before you begin your trip back home. Before you decide to go into a nearby gift shop, you may want to try shopping around at a nearby thrift store or consignment shop. There is a large chance that you will find Washington, D.C. memorabilia at a thrift store or consignment shop at a discounted rate.
With only a couple of hours separating Richmond from Washington, D.C., D.C. is a great day trip location for any Richmonders looking to get away. The aforementioned tips will surely help you explore D.C. as much as possible without disrupting your budget. Have fun traveling!