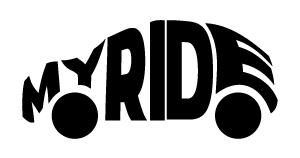 ---
Mid-Size Nissan Sedan Has Fresh Look, Innovative Drivetrain
By Derek Price
Nissan is trying to add some excitement to the mid-size sedan market with its all-new Altima this year.
Will it be enough to woo buyers who seem continually infatuated with small crossover vehicles? That's the question it faces as it enters a new marketplace that feels mildly hostile to four-door family cars.
To stand out, the new Altima is taking several bold steps, the most interesting of which is the addition of all-wheel drive as an option. If four-wheel traction is helping crossovers become ubiquitous, it's a great defense mechanism to offer it on a sedan.
Nissan also is introducing a world-first technology to make the Altima faster and more efficient: a variable compression engine, available only in front-wheel drive.
Replacing the Altima's tried-and-true 3.5-liter V6, Nissan says the technology behind the new turbocharged four-cylinder has been in development for two decades. It can continually raise and lower the reach of the pistons to vary the compression ratio anywhere from 8:1, used for performance driving that generates lots of power, and 14:1, which helps with efficiency when max power isn't required.
This is the first time such an engine design has made it into production for a mass-market car.
The result is an engine that delivers V6-like power — 248 horsepower and 280 pound-feet of torque — with a four-cylinder-like fuel economy rating of 34 mpg on the highway.
My tester, though, didn't come with the magical new engine. It was fitted with the base 2.5-liter naturally aspirated four-cylinder, a choice that feels adequate but not particularly exciting.
The base engine seems slightly out of place in a car that otherwise is built more for thrills than any previous Altima.
Fresh styling adds to that feeling, with a dramatic grille that looks ravenous, a sleek roofline and a svelte rear end that helps it play the part of a sports sedan.
One disappointment: Nissan is stubbornly sticking with continuously variable transmissions, a choice that seems antithetical to this car's stated mission of raising heart rates. It's one of the most refined and transparent CVTs I've ever driven, but it still lacks the mechanical snap of a traditional automatic or — one can certainly dream — a manual gearbox that would deliver a more direct connection to this spectacularly solid chassis.
The Altima's all-new cabin, though, is absolute perfection.
It mimics the look and feel of Nissan's more premium models, the Maxima and Murano, helping to raise the entire feel of the Altima to a more upscale level. It also does a good job integrating technology into the cabin, something critical for any contemporary car.
All flavors of the new Altima come standard with a 7-inch display behind the steering wheel to put important information directly in front of the driver. Every trim also comes with an 8-inch touchscreen with Apple CarPlay and Android Auto capability.
I found the infotainment features easy to use and quick to respond in my tester, whether using Nissan's own interface or Apple CarPlay linked to my smartphone.
I also love the new Altima's ProPILOT Assist system, its suite of semi-autonomous features that make driving safer and easier. It does a good job keeping the car centered in a well-marked lane, keeps a set distance from a vehicle in front of you, and navigates stop-and-go city traffic with ease.
ProPILOT Assist is standard on the upscale SV, SL and Platinum grades. It also includes rear automatic braking, which can automatically stop the car to avoid a collision when backing up.
Pricing starts at $24,000 for the base 2.5S model with front-wheel drive and ranges up to $35,030 for the Platinum grade with the innovative variable compression engine.
---
A Closer Look
---
[masterslider alias="ms-103″]