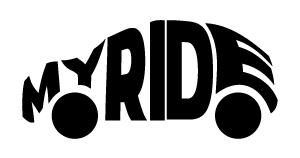 ---
Nissan's Small Crossover a Hit for Practicality, Style, Tech
By Derek Price
The Kicks — a new vehicle with a goofy name — has gone from non-existent to Nissan's hottest seller in just a year.
What is it about this small crossover that's resonating with buyers?
I spent a week asking that question while driving a 2019 Kicks, and the answers aren't entirely clear. It doesn't feel as solid and is far less fun to drive than the vehicle it replaced last year in Nissan's lineup, the spunky Juke.
Despite being one of my favorite cars in the segment, the Juke never caught on with buyers, probably because it looked like an angry amphibian. When the Kicks replaced it in 2018, buyers seemed less upset that the horsepower dropped from 188 to a wheezy 122 and more elated that they wouldn't have to drive a something that looks like a scowling Kermit the Frog.
That's unfortunate, because the Juke was rewarding to drive in a way that the Kicks just isn't.
The Kicks' formula is working in the showroom, though. It eschews oddball styling in favor of a look that's much more conventional, with just a sprinkle of interesting touches thrown in — including an optional contrasting roof and wide, rising C-pillar in back — to keep it from being boring.
It's also much more functional for everyday life than the Juke ever was. Smart interior packaging makes it feel reasonably roomy, even in the back seat, and generous cargo space beats many of its subcompact competitors.
With the back seat folded flat, it offers 32.3 cubic feet of cargo space. No, that's not as sexy as horsepower, but it's more meaningful when you need to haul stuff.
Another selling point is its cabin, which seems to cater to young, tech-savvy buyers.
A 7-inch display supports Android Auto and Apple CarPlay, something that worked flawlessly with my iPhone in my SR-grade tester.
Optional Bose Personal Plus Audio puts speakers in the headrests to deliver a rich, full sound in a small car. Three USB ports and an available 7-inch display behind the steering wheel add to the tech appeal.
Power comes from a 1.6-liter, four-cylinder engine paired with a continuously variable transmission. It produces better fuel economy than it does excitement, rated for an impressive 31 mpg in the city and 36 on the highway.
Like most contemporary cars, the Kicks offers a suite of safety features designed to boost the driver's confidence, including standard Automatic Emergency Braking. Blind spot warning sensors and rear cross-traffic alert are both optional.
Perhaps the biggest key to the Kicks' sales success is its aggressive pricing. It starts at $18,540, which puts it within $1,000 of the small Nissan Sentra sedan, yet offers trendier crossover styling and the feel of a more voluminous, cargo-friendly cabin.
Pricing tops out at $20,870, before options, for the SR trim.