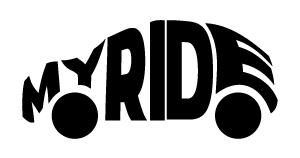 ---
Honda Civic Si Gets Interior Tweaks, New Colors
By Derek Price
With the average price of a new vehicle climbing to around $37,000 last year, it's not easy to find above-average fun for below-average cost.
That's exactly what the Honda Civic Si is all about.
Priced at $24,300, the Si is no longer the fastest and most exciting Civic for sale. That crown was passed to the Civic Type R last year, which at $35,700 and 306 horsepower is the most thrilling compact car I've ever driven.
Other than the monumental horsepower, though, the Si delivers most of the same thrills for 32 percent less money.
Its engine is still overkill for a small, lightweight car, making 205 horsepower and 192 pound-feet of torque in a free-revving festival of fun. Its blistering sound and instant response practically beg you to hit its 6,500-RPM redline every chance you can get.
More importantly, it delivers sensations that let you feel every ounce of its performance.
It starts with a smooth-shifting six-speed manual transmission, the only way I'd want to outfit this car. With a short throw and terrific mechanical feedback to the palm, it gives the driver a spiritual connection to the machine that no automatic can match.
A limited-slip differential, communicative steering, taut suspension and adaptive damper system all combine for a rewarding experience on winding roads.
This car gets several minor but notable improvements for 2019.
Inside, it benefits from a revised display audio system with a volume knob and physical buttons for some key functions — a huge improvement over the touchscreen-only interface with no volume knob that plagued previous model years.
It also gets bigger cup holders, new steering wheel buttons, a revised switch for the electronic parking brake and real buttons to set the fan speed. The changes make it simpler and more intuitive to use.
Just like in past sport-tuned Civics, the seats offer deep side bolstering to hold you in place side-to-side. I found them supportive but not uncomfortable.
The Civic Si's touchscreen responds quickly to inputs. It comes with Apple CarPlay and Android Auto, making it stupid-simple to take advantage of smartphone technology while driving.
I also liked the customizable display behind the steering wheel. A G-force gauge and turbo boost meter add to the fun.
Red stitching on the steering wheel, seats and various soft trim pieces helps the Si feel special. I also liked the aluminum pedals and shift knob, even if it got searing-hot in the summertime Texas sun.
New colors include Platinum White Pearl and Tonic Yellow Pearl which is only available on the coupe. Be warned: the new yellow seems bright enough to burn your retina. It made my coupe tester feel obnoxiously conspicuous, like I was driving a safety vest, but also seemed to fit this car's sporty, youthful, outgoing nature.
I like the look of the current Civic, especially in its exciting Si and Type R versions. It's sleek and angular, with undulating character lines that keep it from looking too blocky.
In back, a center-mounted exhaust looks like it came from a video game, while 18-inch wheels and glossy black trim complete the sinister, aggressive package.
---
A Closer Look
---
[masterslider alias="ms-107″]