---
By: Amandalyn Vanover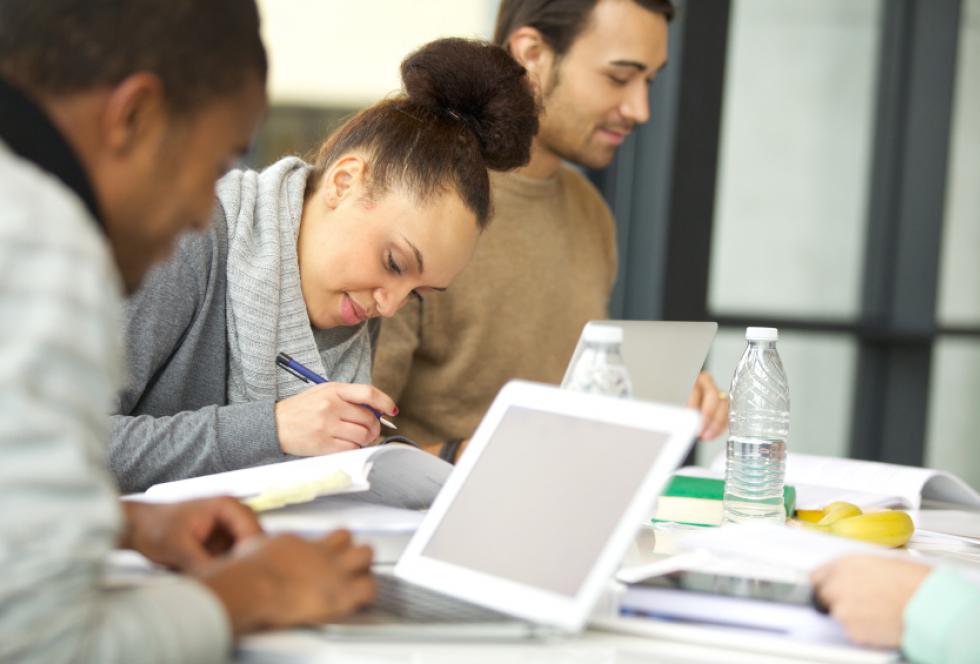 Welcome to part two of 9 Non-Traditional Approaches To Boost Your Career to a Better You. In the first article, we covered informational interviews, YouTube benefits, targeting companies, and TED talks. Whether you are stuck in a dead-end job, still in school, or just want to brush up on skills before pursuing your dream job, there are multiple ways to prepare for A Better You.
Informational Interviews
Turn To YouTube
Target Company List
TED Talks (fresh ideas, new perspective)
Create An Online Resume/ Website (employers can contact you)
Upping Your Skills
Advertise Your Strengths
Attend College Free
Networking Strategy
Here, we pick up with how to create an online resume or personal website.
Create An Online Resume/ Website
A future employer may discover you online. A personal website is built around you. It's your resume, cover letter, and portfolio in a central location. It's not your business website, lifestyle blog, family photo site, or travel blog. For the best results, (when people Google your name) use your first and last name as the website's unique domain name.
A website makes it easy for recruiters and hiring managers to find you. It gives leverage for promoting your content. It can be the difference in you and someone else landing the interview. And, because it's online, it opens up doors for potential employer offers from around the world. Be creative, but keep it professional. Remember, it is more dynamic than a resume, and keeping it current helps you acquire and sharpen your technology skills.
Include professional goals, aspirations, and experiences. You may add:
Resume
Interests
"Hire Me" page
Dream position
Educational background/ major
Linkedin direct URL
On a personal note, include the following:
Contact information
Short bio
Personal achievements
Volunteer experience
Related photos
To get started creating your own personal website, check out the 21 Best Free Personal Website Builder Solutions 2019 by Colorlib.
Upping Your Skills
Strayer University – Local university with degree programs catered to working adults. Chesterfield Henrico
SNHU – Online with the lowest tuition programs for degree-seeking students/adults.
University of Richmond's Weekend College – a local college with degree programs for working adults.
University of Virginia & Coursera Teamed-Up – an effort to help
The University of Virginia – a liberal arts degree for working adults who completed the first half of their college degree- they can finish the second half on a part-time basis with this program design.
Old Dominion University – Online – a full range of degree programs. Undergraduate programs cost $356 per credit hour for in-state Virginia students. They also offer in-depth financial aid resources and help.
John Tyler Community College – The application is free. Local campuses in Chester & Midlothian, online courses are available. 60+ majors for working professionals to pursue. Financial aid, scholarships, and tuition repayment plans, plus military options.
Community College Workforce Alliance – Programs designed for workforce development with training across technology, business administration, and management, health care, manufacturing, specialized trades, and professional education. They also offer classes online. The training is available for any individual through open-enrollment courses. They are short-term, and certifications are awarded, allowing you to apply what you learn today in tomorrow's job situation. Get help paying with financial aid.
Capella University – Bachelor Degree Programs cost for tuition is $357 – $411 per credit and the FlexPath Option catered to working adults is $2,500 – $3,200 (each 12-week session). Certificate Programs for tuition is $387 – $805 per credit and the FlexPath Option for busy professionals is $2,750 (each 12-week session)
Pathways to Health Care Workforce – PHCW
This is a program built for high school seniors graduating and recent graduates to prepare them for entry-level positions in the health care field. After getting employed, the goal is for participants to work with employers to pursue benefits for post-secondary education. Click to learn more about the program.
NAMI Virginia Work Support (available to all people with disabilities, including mental illness.)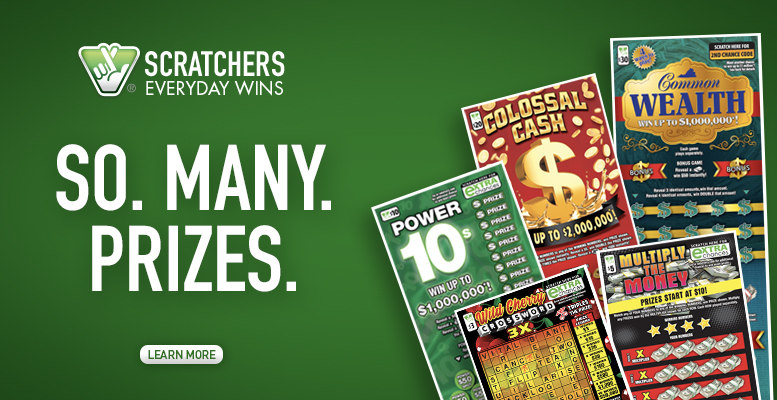 Department of Aging & Rehab Services – Vocational Rehabilitation program to assist people of all disabilities.
ABC Associated Builders & Contractors, Inc. Apprenticeship Career Training – This is an excellent pathway for those who want to enter or switch it up in the construction industry with a competitive salary, pride in a skill, and helping to build Richmond and America. The program has tens of thousands of apprentices and craft students throughout the ABC network in more than 20 construction crafts across the United States.
ECPI Online and Richmond 3 Campus Locations
Advertising Your Strengths
To be proactive, stop searching the classifieds and create an ad. Employers will come to you, are already attracted to your interests, and may offer a dream job. Plan your ad carefully, you are selling yourself. Mention your specific qualifications, the work culture/ environment most desired. Introduce yourself in your ad and tie it into the kind of work you want.
Example: Experienced financial analyst seeks a full-time position at a growing financial institute.
By laying your ad out this way, the potential employer knows immediately what you offer and are looking for. If they are looking for your skillset, they will be drawn in by your ad.
After the introduction, briefly state a summary of your experience and educational achievements (certificates, diplomas, degrees). Don't add in all the details a resume needs. Showcase your skills including one or two lines of information. Wrap the ad up by listing contact information. Generally, phone number, email address, or both. Let them know your best contact time and tell them you have a resume available upon request. Your entire ad should run five to 10 lines.
There are numerous options for placing your ad. Job.com will let you upload your resume. Craigslist is an option, and you can list for no charge. Here's some more:
ClassifiedAds.com Post a Classified Free – People Seeking Jobs
Richmond Times-Dispatch Post a Classified Ad
Locanto Free Classifieds Richmond
Attend College Free
Employer Reimbursement – check out the employee HR manual or website for the policy on educational tuition reimbursement. If there is no policy, go to the HR Director to ask them about getting reimbursed for taking college courses.
The University of the People – the only tuition-free, non-profit online accredited American University in the United States. Explore this option if you want to do it online. They offer programs with associate's, bachelor's, and master's degrees.
Trade work experience for college credit – you will have to pay the exam fee, but the cost of the course becomes a non-issue.
The College Level Exam Program, CLEP, is accepted by over 2500 colleges, accredited in both residential and online schools. There are 33 single-subject exams and five general college exams in the CLEP program. The set of five exams cover knowledge (freshman-level) in humanities, English composition, natural science, mathematics, and social sciences. Up to 30 college credits may be awarded when all five are passed. This equals an entire college year. Contact The College Board or call (800) 257-9558.
Non-degree Tuition-Free Education Options
The Electronic Campus of Virginia
9. Networking Strategy
Absolutely nothing beats the impact of real human connections. You may not use a connection today, but each person you meet you have a genuine conversation with opens up doors when you decide to begin a new job search. In today's world, people use LinkedIn and other online platforms to connect with professionals but the traditional way of opening up doors still gets the best results.
Tackle networking in a number of ways for the best strategy. Get your calendar out. Prepare to add upcoming events and meetings to expand your network of professional associates and friends. Add these events to your digital phone calendar if necessary. You don't have to attend something every night, but make an effort to attend an event at least once a week.
Sign up for an industry conference or event, and don't count out attending trade shows. Tickets are usually available until the last minute, making them easy to get. Some are free, others range in price.
Browse networking and local icebreaker meetups in and around Richmond. Use Eventbrite, Meetup, and SignUp. Follow the directions for attendance. Some require an RSVP, while you show up to other functions.
Network with the administrative assistant and make friends. The most underutilized resource at any company is the administrative personnel behind the scenes. They dictate the phone and who sees the boss. They know the schedule, hobbies, responsibilities, and details of important business matters. While not HR, often they can help move resumes into the right hands. Plus, they can tell you the details about the culture and a typical workday.
Shift your focus at professional networking events to the moderators. They are generally hyper-connected. Politely ask for a moment of their time and share your career interests with them. Ask for advice on who you should meet. The moderators may even introduce you.
Attend professional happy hours in the area.
Join a local networking group that meets weekly or bi-weekly.