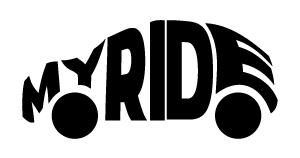 ---
Jeep Grand Cherokee Continues to Stand Out for Luxurious Off-Roading
By Derek Price
Even in the face of stiff competition, the Jeep Grand Cherokee remains unique in its mixture of spacious comfort, serious off-road chops and a reasonable price.
As brands such as Kia, Hyundai, Subaru and even Volkswagen jump into the full-size SUV market — making 2019 feel like a flashback to the 1990s — the Grand Cherokee remains remarkably relevant and, in some ways, dominant even as it ages.
Why is that?
Part of it boils down to the platform on which it's built, a modified Mercedes-Benz design that dates back to the tie-up between Daimler and Chrysler. While that business arrangement turned into a dud, it still resulted in a jewel of a chassis that seemingly won every award under the sun after it was introduced in 2010. It was ahead of its time.
Part of it also is the breadth of flavors the Grand Cherokee comes in, ranging from the Laredo family hauler priced around $32,000 to the Summit luxury vehicle with quilted leather and premium features for well over $50,000.
If you want to get really crazy, you can buy the Trailhawk that's optimized for off-roading, the SRT designed for track-day thrills, or even the 707-horsepower Trackhawk with mind-blowing speed for $87,150.
That's what makes shopping for a Grand Cherokee so unusual. Are you talking about the one that costs around $30 grand or the one that costs around $90 grand? Or somewhere in the middle? They're all vastly different but carry the same name.
The version I tested this week is the Summit, priced in the top half of that range with several options and a hefty $1,495 destination charge that pushed its cost to $67,720.
At that level, the Grand Cherokee competes with pricey SUVs from the traditional luxury brands, and it has the cabin to prove it. Quilted Laguna leather on the seats and door panels looks and feels spectacular, while its overall design and sound insulation deliver serenity at highway speeds.
What sets the Grand Cherokee apart, though, is its legitimate Jeep capability. Between its four different 4×4 systems, the Selec-Terrain electronic traction control and its adjustable Quadra-Lift suspension, this vehicle goes quite literally where others in its class can't. And it does so while coddling its passengers in peaceful silence and soft, heated and cooled seats, a dichotomy that makes the high-end Grand Cherokees so special.
You can get a similar feeling from other brands, but it doesn't come cheap. The Range Rover ($90,900) and Toyota Land Cruiser ($85,165) offer a similar level of go-anywhere-in-comfort capability for considerably more money.
The downside to all that capability is fuel economy. It simply takes more power, which means more fuel, to lug around all those off-roading bits and a big, soundproof body. My tester was rated at 14 mpg in city driving and 22 on the highway with its 5.7-liter HEMI V8.
To be fair, one version of the Grand Cherokee — powered by a six-cylinder turbocharged diesel engine — is rated for 28 mpg in highway driving, a remarkable achievement.
It's proof that Jeep wants to make a flavor of this vehicle for everybody, even fuel misers.