Are you really an active participant as a board member, or are you there in name only? Some may not be aware, but there actually are different "classes" of board members. It is rare for someone to tell you which class you are a part of, but you can assess your behavior and learn for yourself.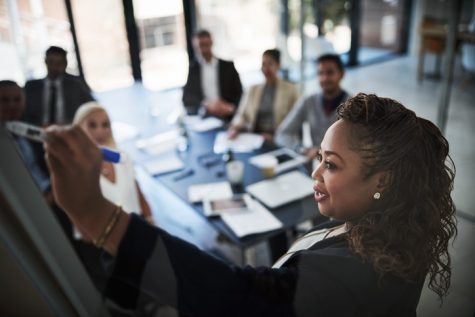 We believe there are two primary classes: honorary board members, and "real" or participating members. There are a few behaviors that can be tell-tale signs of an honorary member. These include not rocking the boat; going with the crowd; and not putting ideas on the table. Here's what we know: Serving as a "yes" person can be deadly for an organization. Your involvement, support, and ideas add value and help create a functioning board. You need to provide oversight, but it can't stop there: you have to ask questions.
Take a look at the list below and assess how many describe you in your role as a board member.
Able to attend all scheduled board meetings.
Accessible when needed.
Available and willing to meet with the executive director to discuss the organization's strengths, challenges, and needs.
Make a meaningful gift on an annual basis. Your gift to the organization is one of the top three gifts you make each year.
Raise two-to-three times the amount of your annual gift.
Serve as an advocate for the organization.
Host an event to promote the organization amongst your friends and associates.
Make the organization a part of your estate planning.
Provide in-kind gifts and resources to help reduce costs.
Attend the majority of events hosted by the organization or by fellow board members.
Take time to visit the organization and observe its work in action.
Read and understand all reports provided by the management.
Provide guidance and ideas to help sustain and grow the organization.
Aware of the goals, vision, and priorities of the CEO or executive director.
If you can't deliver on many of the items listed above, you may want to think twice about your role.
Do you honestly want to be more involved? If yes, consider talking with the board chair about your desire to grow. If not, discuss your limitations and explore another way to support the organization that is more in-line with your capabilities. Related to this, we know that some people serve on a board at the request of the leadership of the business or organization they work for. If this is your situation, are you willing to take an active role? If not, consider being honest with your employer. You are not doing anyone any good by serving "in name only."
We hope this exercise can help you assess your participation and – if needed – choose to grow into an active board member or, as appropriate, find a way to serve that is a better fit for your current circumstances.
Copyright 2019 – Mel and Pearl Shaw
When you are ready to build a fund development program, grow your fundraising, or increase board engagement we are here to help. (901) 522-8727. www.saadandshaw.com.