By Bernard Freeman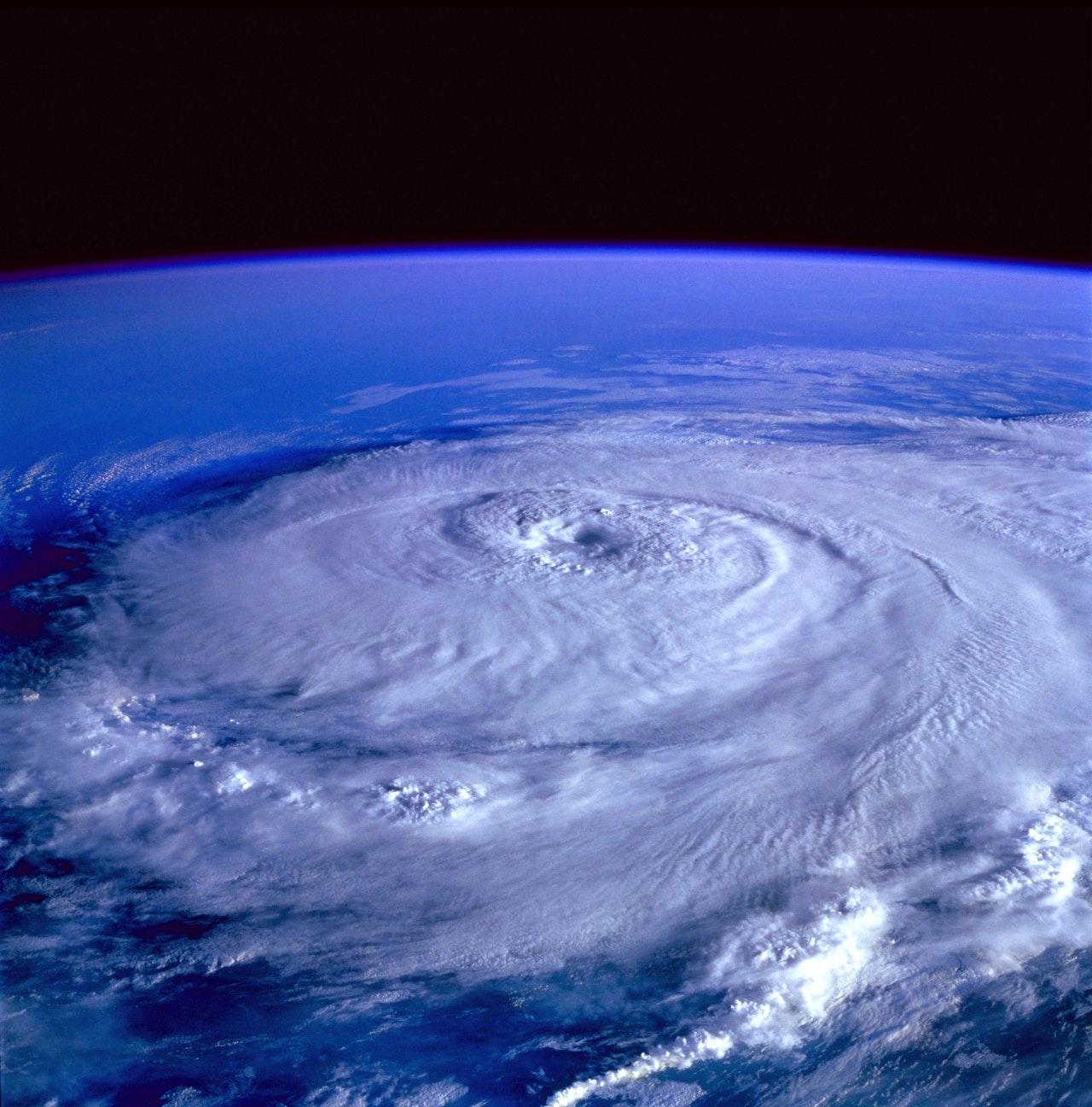 The one advantage people have in the face of an approaching hurricane is there is usually plenty of time to prepare before the storm hits. Technology has advanced to the point where meteorologists can identify storms early over the warm tropical Atlantic, even before it becomes a tropical depression, then a tropical storm.
Once a storm's winds hit 74 mph, it's a hurricane. If you live in an area that may be impacted, you should have emergency supplies such as food, water, batteries and flashlights ready.
Below are a few tips from the Department of Homeland Security's Ready campaign about what to expect when a hurricane is expected:
36 HOURS FROM IMPACT – Check your emergency supplies and review your evacuation plan. Stay tuned to your local news and national weather reports. Pay attention to watches and warnings issued for your area and get your cars ready to leave.
18 TO 36 HOURS FROM IMPACT – High winds are on the way. Bring in lightweight objects and start preparing your property with storm shutters or boarding windows. Your local home improvement store can help you choose the right materials if you don't have shutters. If you're prone to flooding, take proper precautions. Always listen to local officials and if they tell you to evacuate, leave.
6 TO 8 HOURS FROM IMPACT – If you're under an evacuation order, you should have left by now. If you're choosing to hunker down, preparations to protect life and property should be completed. Make sure your phone has a full charge and don't expect emergency services to respond during the storm, so make sure you have a first-aid kit handy and that friends and family know where you are.
LESS THAN 6 HOURS FROM IMPACT – While you still have power and water, fill containers for well more than you think you need. Turn your refrigerator and freezer to the lowest settings and avoid opening them to keep your food cold. A well-insulated fridge will keep food cold for about 48 hours if you keep the door shut.
The high-speed winds associated with hurricanes are notorious for destruction of buildings and causing widespread power outages. To protect yourself and loved ones, it pays to have a plan in place in case your electricity is out for a long period of time.
Prepare for the worst.
Even when a minor storm blows through and temporarily knocks out power, it may take hours or days to be restored. Keep in mind that others in your area may not have been so lucky; utility companies will typically send most of their team to areas with catastrophic damage.
Before the event, take these tips from the United States Food and Drug Administration to protect your supplies while power is being restored:
Freeze water: Create an ample ice supply in sanitized containers. Ice cubes can be used to cool the food in your fridge or cooler and, as they begin to melt, can be used as clean drinking water.
Freeze food: If you have items in your fridge you won't need immediately, they will last much longer during a power outage if you freeze them pre-storm.
Turn down the fridge: Before a hurricane, set your freezer thermostat to or below 0 degrees and your fridge to 40 degrees or less.
If your appliances are equipped with thermometers, you can use the displayed temperatures as a guide to determine how safe food is.
While power is out
Hopefully, you took the time to build a suitable hurricane-preparedness kit which makes dealing with a power shortage much easier.
If you are heading into the event without emergency supplies, you must take certain measures to ensure the food available remains safe.
These include:
Keeping the refrigerator and freezer doors closed as much as possible to maintain safe temperatures.
Buying dry or block ice from a store that is open to the public. The FDA states 50 pounds should keep an 18-cubic-foot freezer cold for two days.
Keep in mind you may find it difficult to find ice in your community. Once power is restored, check your appliance temperatures and food for sign of spoilage before consuming.
Generator Safety Tips
A generator can be your best friend during and after a powerful hurricane. It can power your appliances during power outages and give your family peace of mind during a stressful situation. It can also provide you with adequate power for refrigeration, lighting and the powering of your critical devices, including mobile phones and weather radios.
But with generators comes great responsibility to properly use, maintain and service them.
People can become seriously injured or sickened if something goes wrong with their generator. Always remember to follow the user's manual.
AVOID DANGEROUS SITUATIONS
One of the major risks of using a generator is carbon monoxide poisoning, something that may be difficult to detect initially. You must use proper ventilation to reduce this dangerous situation from occurring. Also, equip your home with a carbon monoxide detector to warn your family of rising levels.
Exposure to the engine exhaust can cause death if generators are used improperly. If you think you've been exposed to generator exhaust, get fresh air immediately and visit a medical professional for any dizziness or lightheadedness.
There are some simple rules to remember when getting your generator ready:
Never use them indoors;
Never use them outside near windows, vents or air intakes; and
Keep other items clear to allow plenty of air flow space around the generator.
KEEP KIDS AWAY
Always teach your children proper actions around your generator. Simple rules like, 'don't touch, it's hot' are easy to remember and understand. The exterior portions of a generator can become hot to the touch and cause burns. Your children should avoid touching the generator without protective gear. Teaching your kids a healthy respect for the power of a generator can keep them safe around it.
FUELING YOUR GENERATOR
Always store your generator fuel outdoors in an approved container or holding tank in line with the requirements in your owners' manual. Never keep fuel near the generator while it's in use because of the potential fire hazards. Another important safety tip is to never refuel the generator while it is running. Keep these safety tips in mind so you can enjoy the perks of a generator without the health and safety hazards.