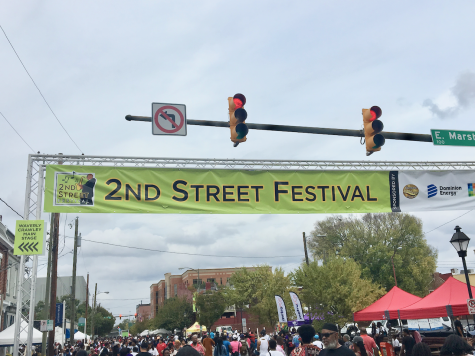 The 2nd Street Festival, presented by Altria and Dominion Energy, will take place Saturday-Sunday, October 5-6, celebrating the rich culture of the historic Jackson Ward neighborhood. This FREE event is produced by Venture Richmond Events, LLC.
New this year, FREE, and open to the public, DJ Lonnie B kicks-off the festival week at the 2nd Street Festival's poster unveiling event on Saturday, September 28 from 6:00 p.m. – 9:00 p.m. at the Hippodrome Theater, 528 N. 2nd Street. Food and beverages are available for purchase.
The Festival is proud to celebrate artist and native Richmonder, Sone-Seeré Burrell, the first female artist commissioned for the 2nd Street Festival's original poster art. Her work will be unveiled on Sept. 28, and will be sold during the 2019 festival.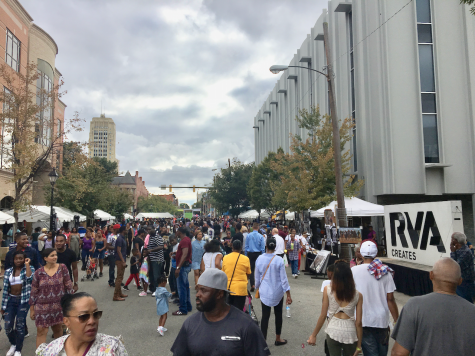 As always, the 2nd Street Festival takes place the first full weekend in October. Over the years, it has grown to be one of the Mid-Atlantic's largest street festivals. Nearly 30,000 people visit historic Jackson Ward to reminisce about the days when 2nd Street was the heart and soul of Richmond's African American community and the neighborhood was known as "the Harlem of the South." The festival features four stages of live musical entertainment, along with food vendors, a marketplace, a Kidz Zone programmed by the Children's Museum of Richmond, balloon twisting by Balloons By Extreme and Artists Row featuring Sone-Seeré Burrell; David Marion, Liberated Flow; Kelvin Henderson, Fruit of the Spirit; Abdul Badi, The Art of Badi; and Resheda Pullen Jireh.
This year, the festival features co-headliners E. U. and Legacy Band, and is spotlighting smooth jazz artist, Phillip "Doc" Martin and jazz keyboardist, Nathan Mitchell. DJ Drake, Christian "Big New York" de MeSones, Tunji Band, Virginia Union University Gospel Choir, award winning Ephesus Drumline and many other performers will be showcased over the two-day festival.
Visit the 2nd Street Festival's website: https://venturerichmond.com/our-events/2nd-street-festival-2019
Visit the 2nd Street Festival's Facebook page: https://www.facebook.com/SecondStreetFestival/